If you're in business for yourself or you're working for a business, you might want to consider using a virtual private network for a number of reasons. First, if you do anything remotely from a public wireless network, those networks are notorious for being completely insecure. You don't want to risk important credentials or data getting in the wrong hands. On top of that, if you work for a company and need to access internal files in the office, often a virtual private network is the only way to provide this gateway.
* If you buy through links on our site, we may earn an affiliate commission. For more details, please visit our Privacy policy page.
So if you follow along below, we'll show you the best free virtual private networks available for keeping you secure in business. Here are our top picks!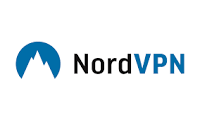 NordVPN is a great virtual private network because they not only take care of their customers, but offer affordable service plans as well. They're cheapest virtual private network plan sits at just $2.75 per month. That's super cheap! After you subscribe, you might decide that you don't like NordVPN anymore, but fear not! With their own 30 day money back guarantee, you can get a full refund — that makes purchasing this VPN completely risk free. They do offer a three-day trial as well, but afterwards, you will have to subscribe.
NordVPN has excellent customer service, as you can see. They have just as awesome technology as well. With well over 4,000 servers in their network, your Internet speeds stay speedy and you have a reliable connection. There's actually over sixty geographic locations that you can connect to for geo-restricted content as well. NordVPN keeps you safe online with a 256-bit AES encryption key, SHA256 authentication, DNS and IPv6 leak protection, and more. They even have their own strict no-log policy, so they aren't recording data or selling any of that to third-parties.
Get it now: Here

ExpressVPN might not have nearly as many servers as NordVPN, but they're still a formidable virtual private network. They actually have an arsenal of over 1,000 servers, which keeps things running with speed and reliability. They have about 94 geographic locations that you can choose from, which opens up content in many more countries.
ExpressVPN is just as serious about security as NordVPN. You're protected with pretty much the same security options: 256-bit AES encryption, SHA256 authentication, DNS and IPv6 leak protection, an automatic kill switch, and support for various security protocols.
Get it now: Here
Turbo VPN is another great option if you have to have something, but don't have the cash to spend. With Turbo VPN, you get access to a completely free virtual private network. It's surprisingly speedy, and keeps you protected online with a 256-bit AES encryption key. On the downside, it is free, and that means that they do track your data and sell to advertisers to make their money. In addition to that, the app is ad-supported to bring in more revenue. But, Turbo VPN is actually extremely easy to connect to — open the app, tap the screen, and you're connected!
Download it now: Google Play
Hotspot Shield is actually a lot better than Turbo VPN because of the multiple subscription tiers that they have. Their first tier is a basic package that is offered free of charge — you don't have to pay any money for it, but it is supported by advertisements. Those are free because Hotspot Shield subsidizes them with their paid for subscriptions — you can subscribe to one of those on the cheap, which will get you faster Internet speeds, more features, and no advertisements.
Download it now: Google Play
Tunnelbear VPN is last on our list, but folks running a business or trying to access business files or software remotely will love this one. If you just need it in a pinch, Tunnelbear VPN offers 500MB of free VPN data per month. If you need more than that, you can subscribe for unlimited data on the cheap. Tunnelbear keeps you protected with a 256-bit AES encryption key, and even gives you access to plenty of geo-restricted content with up to twenty geographic locations available.
Download it now: Google Play
Verdict
There are a lot of excellent virtual private networks on the market for doing business remotely and accessing business files at the office. These virtual private networks will keep you super secure online while keeping speeds relatively fast. We do have to recommend NordVPN, particularly because it has the largest infrastructure on this list, which keeps things moving fast and secure.
* If you buy through links on our site, we may earn an affiliate commission. For more details, please visit our Privacy policy page.