If you haven't heard of Pluto TV before, this is an Internet-based TV platform that allows consumers to watch free entertainment online. Pluto TV has a lot going for it, offering access to exciting channels like NBC, CBS, Bloomberg, and even content from Warner Bros. But, if Pluto TV is blocked by your institution or the country or market you're visiting, it can be difficult to keep up with your favorite TV shows. Luckily, you can get around that with a virtual private network. Follow along below, and we'll show you how you can get past those darn restrictions put in place by your company or a country you're visiting.
* If you buy through links on our site, we may earn an affiliate commission. For more details, please visit our Privacy policy page.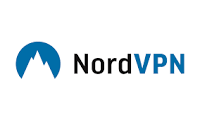 First up on our list, we have NordVPN. NordVPN is a prolific name in the virtual private network world, offering a massive infrastructure base to consumers. With over 4,000 servers spread across sixty countries, you'll be able to access Pluto TV from almost anywhere in the world. Not only that, but Internet speeds will be decently fast, since you'll almost always be near one of its many servers (the closer you are to a VPN server, the faster your Internet speed will be).
NordVPN has some phenomenal security practices as well, keeping your data secure on its network with a 256-bit AES encryption key, SHA256 authentication, DNS and IPv6 leak protection, and even an automatic kill switch in the event that the VPN drops.
Get it now: Here


We really like ExpressVPN as well. It might not have the sheer amount of servers that NordVPN has, but it still does phenomenal when streaming video content. ExpressVPN has a little over 1000 servers spread out through quite a few countries, so, chances are, you still will be in close proximity to these servers, at least if you surround a major city. But even if you don't, ExpressVPN is the perfect solution for streaming content like Pluto TV, as optimizations make it quick and efficient to stream content.
You can expect only the best security with ExpressVPN, as it keeps you protected with a network of 256-bit AES encryption keys, SHA256 authentication, DNS and IPv6 leak protection, as well as all of your standard VPN security protocols. An automatic kill switch will keep your data encrypted and protected if you experience a connection drop from the VPN as well.  ExpressVPN is also a great free VPN option for Pluto TV or even Netflix vpn since they offer 30 days refund window, no questions asked.
Get it now: Here
We really like VyprVPN as well, particularly because of its ability to stop your ISP from throttling your connection at home. If you're out and about, travelling abroad, VyprVPN will allow you to connect to a US server so that you can watch Pluto TV without any problems. However, VyprVPN also makes your IP address and encrypts your traffic, which means your ISP isn't able to watch what you're doing on the Internet. The only data that they see coming through is encrypted traffic. This makes it almost impossible for them to throttle specific services like Netflix and Pluto TV, so you might even notice an increase in Internet speeds with this one.
VyprVPN has some of the same security capabilities that NordVPN, ExpressVPN, and others have — so you can be rest assured that your data will stay protected, too.
Download it now: Google Play
Next up, we have CyberGhost. They operate on a similar fashion to ExpressVPN, but have a few more servers on hand to hopefully give you faster Internet speeds. You should get fast speeds simply by being in close proximity to CyberGhost, but on top of that, CyberGhost's servers are also optimized for video streaming, so you shouldn't have a problem pulling down your favorite video content from channels on Pluto TV.
Download it now: Google Play
Strong VPN might be last on our list, but it's one of our favorite VPNs here. Strong VPN will allow you the typical features of a VPN, such as being able to choose a server in the US while travelling abroad so that you can watch Pluto TV. On top of that, Strong VPN lives up to its name and provides above industry standard encryption. You get a 2048-bit RSA encryption key on top of a 256-bit AES encryption key. In addition, there's SHA256 authentication, DNS and IPv6 leak protection, as well as your standard VPN security protocols. One thing is for certain: you'll stay safe on the Internet when connected to Strong VPN.
Download it now: Google Play
Verdict
If you're having trouble watching Pluto TV while abroad, these VPNs will help you unblock it or even stop your ISP from throttling your connection. We do have to say that NordVPN and ExpressVPN are some of the best as far as reliability goes, though.
* If you buy through links on our site, we may earn an affiliate commission. For more details, please visit our Privacy policy page.