One of the popular things happening at schools and your office is that these organizations generally block YouTube and other media sites (Reddit, Facebook, etc) in order to not only block questionable content on their networks, but to also increase productivity. Students and employees waste hours of time checking out the latest YouTube videos and catching up on their Facebook feed, so schools and offices block these services. If you want to unblock YouTube (and other services) at school, then be sure to follow along below. We're going to show you the top five ways that you can unblock this type of site-blocking at school.
Use A VPN
One of the very easy ways to unblock a site like YouTube on your school's network is by using a VPN. By using a VPN, you're tunneling of your network traffic through the VPN provider, who encrypts your data and hides it from the ISP. All the ISP can see is encrypted traffic, and is unable to tell what it is. Therefore, the ISP can't see whether you're browsing YouTube or not, and so it can't block the address while you're connected to a VPN.
With a VPN, your ISP (or school) just isn't going to be able to see what you're doing or sites your visiting on the network. These VPN providers are able to do this by providing you with a 256-bit AES encryption key, as well as SHA256 authentication.
* If you buy through links on our site, we may earn an affiliate commission. For more details, please visit our Privacy policy page.
Proxy Sites
Not a big fan of using a VPN? Then you can also use a proxy site to access YouTube. A proxy site works similar to a VPN in unblocking YouTube. You enter the proxy website in your browser, and then in the form on the proxy website, you type in the address you want to unblock — in this case YouTube — and it'll open YouTube, unblocked, in another tab. To unblock YouTube, you can use sites like KProxy and Proxify. These will give you access to YouTube no problem, but keep in mind that these sites are generally full of ads. Proxify, on the other hand, is a paid proxy service, and has no ads.
Use HTTPS
Yes, accessing YouTube in your browser can be as simple as using an HTTPS connection over an HTTP connection. The latter is an unsecured connection, whereas the former is a secured, encrypted connection. Many institutions will manually enter the website address to be blocked, so they'll type in, say, "http://youtube.com." So, it blocks that specific address, but it won't block any alterations to that address, such as "https://youtube.com." So, if the institution hasn't blocked the domain itself, and just an alteration of the domain, you should still be able to access YouTube without a hitch.
The Tor Browser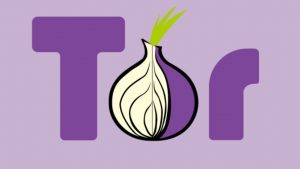 Another method you can use for accessing YouTube is by using the Tor browser. The Tor browser allows you to browse the Internet 100% anonymously. Tor hides your IP address, so you'll be able to access all of the blocked websites that your institution is censoring. One of the great benefits of the Tor browser is that it isn't going to cost you a dime. The Tor browser is free of charge, and anyone can download it.
Get the Tor browser: Tor
Extensions
There are an absolute ton of ways to get around an institution blocking a website, but one of the last ways we're going to cover is through extensions, also known as browser plugins. One of the extensions that you can use — free of charge — is the Hola extension. The Hola extension is able to unblock any websites that have been censored by, well, almost anyone. There is one downside to the Hola extension, and it's one to keep in mind if you experience any difficulty: the Hola extension has been known to slow down your connection and actually sell your bandwidth. It might be wrong, but Hola extension has to make money somehow, and that's how they do it. So, if you experience any serious slowdowns or problems in your experience with Hola extension, you may actually want to delete it off your browser.
Get it here: Hola
Verdict
So, what's the best method for unblocking YouTube at school or work? The best and easiest way is to use a VPN. A VPN provides the benefit of accessing sites that have been censored, but in addition, they add a layer of security to your browsing by adding a 256-bit AES encryption key to your browsing (as well as SHA256 authentication). If you don't want to download the VPN, the next best option is to use the Tor browser.