Amazon Prime Video has a lot of great content on it, and a lot of excellent content lined up. Fans love The Grand Tour on Amazon Prime Video, and fans are looking forward to the big release of the new Lord of the Rings TV series. However, if you're travelling abroad, how do you access all that great content when Prime Video is geo-restricted? Yes, much of the good content available is geo-restricted, with your content access all depending on what country you're accessing Prime Video from. If you want to avoid that and make sure you can keep up with Prime Video's content lineup while abroad, it's time to start using a VPN. If you follow along below, we'll show you the best VPNs that you can pick up for Amazon Prime Video. Here are our top picks.
* If you buy through links on our site, we may earn an affiliate commission. For more details, please visit our Privacy policy page.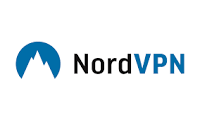 First up, we're taking a look at NordVPN, one of the best VPNs currently on the market. It's so attractive because NordVPN offers over 4,000 different servers across over sixty countries, which means fast Internet traffic speeds for consumers. With a VPN, Internet speed all depends on your proximity to the closest VPN server, so with having so many servers, NordVPN ensures only the fastest speeds. With that in mind, you shouldn't have a problem playing any of your favorite content on Amazon Prime Video when connected up to NordVPN. NordVPN can give you options for connecting to different geographical locations as well, giving you access to even more content, that is, if you don't mind different International content.
NordVPN offers some great security as well — it's outfitted with a 256-bit AES encryption key, SHA256 authentication, DNS and IPv6 leak protection, and even an automatic kill switch. Get started with NordVPN at the link below.
Get it now: Here


ExpressVPN is easily the second best VPN on the market right now — it doesn't have nearly as many servers as NordVPN, with only touting a little over 1,000 throughout some 94 countries. However, ExpressVPN says that their servers are all outfitted with optimizations to make video streaming quick and efficient. You should only see fast speeds when you're connected to ExpressVPN, pulling down Amazon Prime Video content. ExpressVPN has a lot of great security features as well. You know your data is safe with ExpressVPN because of its 256-bit AES security key, SHA256 authentication, DNS and IPv6 leak protection, support for various security protocols, and so much more. Be sure to check out ExpressVPN for yourself at the link below.  ExpressVPN can be considered a free vpn as it offers free trial and is great as Amazon Video and Netflix VPN.
VypeVPN is another unique VPN to consider, masking your IP address and traffic from your VPN to keep prying eyes and throttling at bay. ISPs will try to throttle your Internet connection based on what you're doing online (i.e. using Netflix, YouTube or something else). But, when you're using VyprVPN, all that shows up on the ISP end is encrypted traffic — they can't actually see what you're doing, and therefore, aren't able to throttle your connection. Since VyprVPN is able to stop that from happening in this way, when you use VyprVPN, you should actually see an increase in Internet speeds. In addition, you can rest assured knowing your data is safe because of the included 256-bit AES encryption key and SHA256 authentication.
Download it now: Google Play
Next up, we have CyberGhost. CyberGhost's servers are also optimized for speed and efficiency, so you should have no problem watching your favorite content on Amazon Prime Video from anywhere in the world with this VPN. You can unblock censored and geo-restricted content with CyberGhost as well, giving you access to a whole lot more. Of course, CyberGhost doesn't skimp out on security either — a 256-bit AES encryption key and SHA256 authentication ensure that your data is safe while connected to CyberGhost.
Download it now: Google Play
Last up, we have StrongVPN. With StrongVPN, you'll be able to do just about anything we've already talked about. Unblock censored or geo-restricted content, access content in the United States while abroad, etc. StrongVPN is able to do all of that and more, but where it's strong suit is is in security. Yes, you can be rest assured that your data is safe with StrongVPN because of a strict no logging policy, a 2048-bit RSA encryption key on top of the standard 256-bit AES key. You also get SHA256 authentication and support for all of the usual security protocols, leak protection, etc.
Download it now: Google Play
Verdict
Travelling and don't want to miss out on your favorite Amazon Prime Video shows? Or, maybe your ISP is throttling you, making the shows almost unwatchable. Any of these VPNs will solve your problem, but you might find that NordVPN and ExpressVPN provide just a little bit better performance over the others.
* If you buy through links on our site, we may earn an affiliate commission. For more details, please visit our Privacy policy page.