Welcome to yet another #GalaxyS7 post. In this article, we cover 6 different problems that were submitted by some members of Android community. We hope this will be another reference for those looking for solutions to their own Galaxy S7 problems.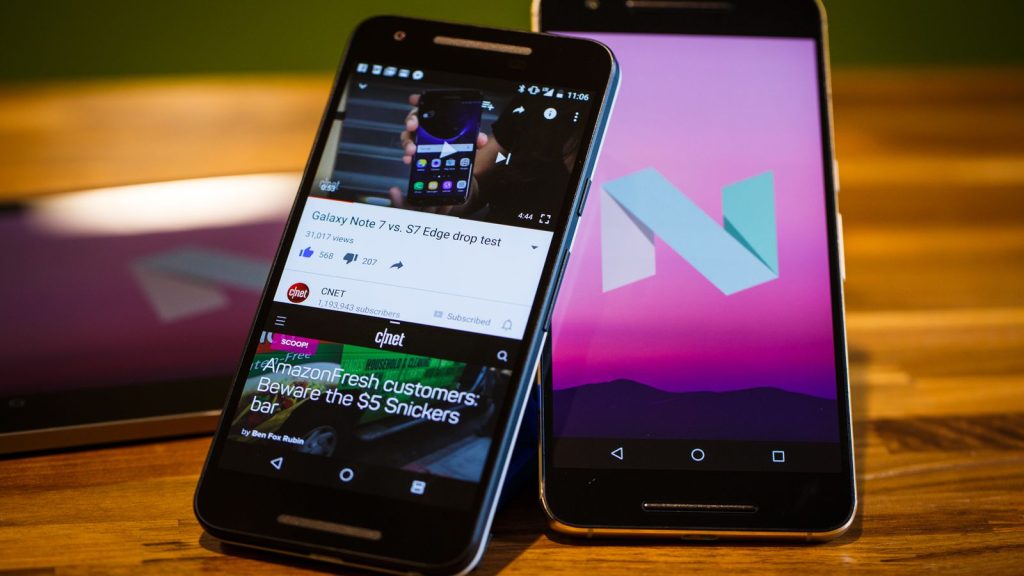 These are the specific topics we are discussing today:
If you are looking for solutions to your own #Android issue, you can contact us by using the link provided at the bottom of this page, or you can install our free app from Google Play Store.
When describing your issue, please be as detailed as possible so we can easily pinpoint a relevant solution. If you can, kindly include the exact error messages you are getting to give us an idea where to start. If you have already tried some troubleshooting steps before emailing us, make sure to mention them so we can skip them in our answers.
---
Problem #1: Galaxy S7 automatically turn on Chromecast while playing a video | Galaxy S7 sending old SMS on its own
Hi. 2 different issues: 1) my phone tries to Chromecast despite there being no device and the only way to get it to stop is to restart the phone. I have turned off the automatic chromecast in both the phone settings and the google settings on my phone. It occurs while I am watching videos in different apps, but I have not pressed the chromecast button. It also appears to happen when the I tap the increase volume button, but volume is already at its maximum and I can't figure out how to make that not a shortcut key.
2) Today my phone has been resending text messages from the past several weeks. These text messages are random parts of conversations that had already been received by the different recipients and now they have received the messages again. I cannot see that my phone resent the messages, I only know if it resent something because the people have responded confused. I tried to restart it and it appears to still be doing it. Ideas? — V.A.Young
Solution: Hi V.A.Young. We suggest that you try wiping the cache and data of the apps involved in each of these issues such as the Google app, Google Home or Home (the new name of Google Cast app), and the Messages app. This troubleshooting step will return the software settings of these apps to their defaults. Doing this step can effectively eliminate app-specific bugs so hopefully, you'll be able to fix the issues via this method. Here's how to do it:
Open the Settings menu either through your notification shade (drop-down) or through the Settings app in your app drawer.
Navigate down to "Apps". This may be renamed to something like Applications or Application Manager in OEM skinned versions of Android 6.0.
Once in there, click on an application.
You'll now see a list of stuff that gives you information about the app, including Storage, Permissions, Memory Use, and more. These are all clickable items. You'll want to click on Storage.
You should now clearly see the Clear Data and Clear Cache buttons for the application.
If the issues won't be fixed by addressing particular apps, consider wiping the phone clean by doing a factory reset. Factory reset will bring the phone back to a clean slate by wiping the internal storage device and reverting all software settings to their known, working state (factory state). Make sure that you create a backup of all your important files before doing it. Here are the steps:
Press and then hold the Home and Volume UP keys, then press and hold the Power key.
When the Samsung Galaxy S7 shows on the screen, release the Power key but continue holding the Home and Volume Up keys.
When the Android logo shows, you may release both keys and leave the phone be for about 30 to 60 seconds.
Using the Volume Down key, navigate through the options and highlight 'wipe data / factory reset.'
Once highlighted, you may press the Power key to select it.
Now highlight the option 'Yes — delete all user data' using the Volume Down key and press the Power button to select it.
Wait until your phone is finished doing the Master Reset. Once completed, highlight 'Reboot system now' and press the Power key.
The phone will now reboot longer than usual.
If your second issue won't be solved by reverting the Messages app state to its default and by factory reset, try to contact your carrier so they can help you troubleshoot it. There may be an issue on their end causing old SMS from your account to be sent randomly.
Problem #2: Galaxy S7 edge got stuck in Samsung logo screen, won't turn on
Hello, I have a very serious problem with my Samsung Galaxy S7 Edge. First, when i bought it it was working normal, but one day the phone turned off because I did not charged it. When I fully charged it the phone turned off but it was stuck in the "Samsung Galaxy S7 Edge" screen. So I left the phone to do that until the battery dies, but when It turned off and charged it again the phone was no longer turning on. I tried to turn on in safe mode, recovery mode and download mode and nothing — the phone won't turn on. When I connect the phone to the PC and press the power button the PC makes the sound that the device was detected but the phone is not responding, and finally when I release my finger from the power button, the phone turns off again. I don't know what's the problem and I don't know how to fix it, PLEASE HELP. Thanks for your time. — Luciano
Solution: Hi Luciano. If the phone has become unresponsive and won't even boot to other modes (safe mode, Odin mode, and recovery mode), there must be a hardware issue causing it. The hardware failure can be anything so you need to have the phone checked by a professional. The failing component can range from a simple bad battery, malfunctioning power button, to a more complicated motherboard trouble.
Hardware troubleshooting and diagnosis requires special tools and a robust electronics knowledge so we don't provide them in this blog. We doubt there's any website on the internet that will walk you through the entire gamut of things to check in a Galaxy S7 so if the phone is still within the warranty period, make sure to send it to Samsung. If sending it to a Samsung service center is out of the question, consider investing in a third party repair.
Problem #3: Accidentally dropped Galaxy S7 edge screen not working
Hello. Thank you in advance. I got gifted a Samsung S7 Edge, from Germany, early last year. Unfortunately I dropped the phone and as a result the screen shattered in various places. Since I didn't have any problems with the phone, afterwards, I didn't dwell on getting it repaired immediately since I am only a student and simply couldn't afford the fee. It's been a year since that incident and a green line started to appear on my phone, a week or so after noticing this my screen would have rainbow colors on it and finally it started to flicker before completely dying. Every now and then it will flicker, but eventually it still remains blank, so there is nothing but a black screen. I do not believe that the flickering and damaged screen have any relation since the issue didn't arise until some time after and I made sure not to get water or any other substance on the phone. I've been to the Samsung store but they couldn't give me a decisive answer as to what exactly is wrong. The staff at the time told me that if only the screen is damaged it would costs me 190 pounds, but if they should discover a underlying issue it will result in a further 190 pounds fee.
As mentioned before, I am a student, I cannot afford an extra 190 pounds for any underlying issue. Yet I do love this phone and would like to keep it as buying a new one is simply out of the budget. My question is, should I take the chance and pay the 190 pounds for the screen or not (is it worth it) and if so what is the likelihood that there are no underlying issues? — Safiah
Solution: Hi Sofiah. Physical damage from unnecessary shock after an accidental drop can lead to all sorts of trouble so there's no sugarcoating on this one. We hope that the problem is limited to the screen assembly only but we can't get your hopes up by telling you the motherboard or other components are okay. Flickering is one of the major indicators of a bad screen assembly but it can also be an issue with a graphics-related component somewhere in the motherboard. Dropping an electronic device can potentially harm the motherboard if a component is broken or become dislodged. In some cases, the force of the drop can break the motherboard in places, causing some contacts or components to be disconnected permanently. Although Samsung devices can withstand low levels of shock (some Samsung devices can survive a few falls), they are never fully protected from uncalled for physical damage. Some device may work apparently unharmed immediately but may show eventual performance and malfunction later on. Again, we do hope that the damage is concentrated on the screen only but if you want to get to the bottom of the issue, you must have the phone checked thoroughly, especially by Samsung technicians.
Problem #4: Water damaged Galaxy S7 won't make calls
Hi there TDG team! Recently water fell on my Galaxy S7. I turned it off as soon as possible and left it inside a box with rice in a warm place for 12 hours. When I turned it back on the phone had one single problem, it would not make calls. Initially after starting up, it does not get any signal from the local network service provider. After a while it gets 2 to 3 bars of signal, even so when I make a call, it tries to get network for nearly a minute and then displays "no network." I put it back in the rice box for 24 hours. It did not get better. It's just a pity for the phone is like new no scratches or other issues, everything else works, LCD + wireless network + cameras + speakers etc. All else works. Guys, please help me buy telling me what part or what may be damaged. I have fixed smartphones with other problems before but I have no idea what's the fault in this case. Thank you in advance, Regards. — Paulo
Solution: Hi Paulo. Although the Galaxy S7 is rated as water-resistant, it doesn't mean that it's totally protected from water, especially if there's enough pressure to push some moisture inside. If this problem happened right after the phone was exposed to water, there's a chance that part of the motherboard may have become wet. The problem may be a bad antenna that's why the phone cannot establish a good network connection at this time. But to know what part is damaged exactly, a full hardware checkup must be done. We recommend that you let Samsung check the phone for you but if that's not possible, you can tap a professional to help you do it.
Problem #5: Galaxy S7 losing cellular service
On my Samsung Galaxy S7 that i bought through Best Buy with AT&T but switched to Straight Talk BYOP which i have had service with for 3 months now. All of a sudden my phone has absolutely no service. It has been in and out for 2 days. I cannot make calls or text, or go on data. wifi is no problem. At times the service will appear and i will receive a text, or be able to call my voicemail, but within minutes its gone again. No network state, emergency calls only.
I have tried restarting my phone, clearing system cache, changing network modes, taking the SIM out/cleaning, putting back in. i have service in areas i didn't before but not at home any longer. i have to have wifi just to function. I don't know what to do and my phone is not blacklisted, nor am i out of minutes. — Heather
Solution: Hi Heather. Your issue may be caused by a network service interruption in your area so we recommend that you insert your SIM card to another phone to check it. This is the only effective way to know if the issue is on the side of the phone or on the network side. If the services won't work on the second phone, that's proof that the problem is not phone-related. In that case, you must work with your wireless carrier so they can advise you on what to do.
On the other hand, if the problem is absent when inserting your SIM card to a second phone, we recommend that you do further troubleshooting on your phone. Since you've already done some initial troubleshooting steps, we suggest that you do a more drastic solution by doing a factory reset. Here's how:
Turn off your Samsung Galaxy S7.
Press and then hold the Home and Volume UP keys, then press and hold the Power key.
When the Samsung Galaxy S7 shows on the screen, release the Power key but continue holding the Home and Volume Up keys.
When the Android logo shows, you may release both keys and leave the phone be for about 30 to 60 seconds.
Using the Volume Down key, navigate through the options and highlight 'wipe data / factory reset.'
Once highlighted, you may press the Power key to select it.
Now highlight the option 'Yes — delete all user data' using the Volume Down key and press the Power button to select it.
Wait until your phone is finished doing the Master Reset. Once completed, highlight 'Reboot system now' and press the Power key.
The phone will now reboot longer than usual.
Problem #6: Galaxy S7 no longer received push notifications after using Ultra Power Saving Mode
After using Ultra Power Saving Mode a few days ago and since turning it off, i.e. returning to normal operation, I no longer receive push notifications from many of my apps, e.g. YouTube, ESPN, etc. Some app notifications do work, e.g. Gmail, Messages+ (Verizon), etc.
I have tried:
– power-cycling the device several times
– turning notifications on and off several times for some of these apps
– logging in and out several times for some of these apps
– turning all notifications on and off several times
– disabling "Optimize battery usage" on all apps
– resetting device settings to defaults
– clearing all cached data from the Storage menu in Settings
– performing a system cache wipe This seems to be trending toward a factory reset, but I'd really like to avoid that. Any ideas? Thank you so much for taking the time to look into it. — Alex
Solution: Hi Alex. All notification-related issues should be managed within the phone's Settings app by changing app notification preferences. If you've already allowed notifications for the apps you mentioned under Settings>Notifications, there must be an operating system bug that causes the problem. Make sure that you do a factory reset to fix the issue. Here's how:
From the Home screen, tap the Apps icon.
Find and tap Settings and then touch Backup and reset.
Tap Factory data reset and touch Reset device.
If you have screen lock feature turned on, enter your password or PIN.
Touch Continue.
Tap Delete all to confirm your action.
Problem #7: Galaxy S7 freezes and reboots randomly
Galaxy S7, fully updated, not rooted, never wet. The phone locks up, freezing in a screen or rebooting on its own. When it freezes, I can use the hard boot, but it might freeze mid boot or again. I have booted to safe mode, and it will lock up. I did Factory reset, and it locks up. The phone battery discharges rapidly when it is repeatedly crashing, or if it's frozen and I don't notice it. The phone occasionally makes t b email zzling sound when I use the flashlight, or sometimes just whenever. — Ebasil
Solution: Hi Ebasil. Factory reset is a drastic solution that can fix all sorts of software problems. The fact that nothing changes after you factory reset the device should tell you that your phone crashes not because of a software glitch but due to something else. Freezing and random reboot issues can also be caused by bad hardware such as a malfunctioning processor. Sometimes, overheating can also cause a phone to shut down on its own so if you noticed that the phone warms up when you use it, one of the hardware components may not be working properly. Most causes of overheating is bad hardware so if random shutdown, freezing, or slow performance issues  occurs together with it, there's no software hack that you can do to solve the issue. That said, we strongly recommend that you let Samsung check your phone so they can determine whether it needs to be repaired or replaced.
---
Engage with us
If you are one of the users who encounters a problem with your device, let us know. We offer solutions for Android-related problems for free so if you have an issue with your Android device, simply fill in the short questionnaire in this link and we will try to publish our answers in the next posts. We cannot guarantee a quick response so if your issue is time sensitive, please find another way to resolve your problem. 
If you find this post helpful, please help us by spreading the word to your friends. TheDroidGuy has social network presence as well so you may want to interact with our community in our Facebook and Google+ pages.