Cutting the cable subscription, but don't want to lose your access to one of your favorite news sources — CNN? There's no need to worry, as CNN has made itself available on almost every platform — Fire TV, Roku Ultra, as well as almost all of the major streaming services out there. So if you want to sever ties with your cable provider officially, you can seamlessly switch to one of the cheaper streaming services out there to get the latest happenings in the world.

---
At A Glance:

How To Watch CNN Live Online Without Cable
---
* If you buy through links on our site, we may earn an affiliate commission. For more details, please visit our Privacy policy page.
If you're curious to find out how you can keep it after canceling your cable TV, follow along below!
Streaming Devices
If you're not looking to sign-up for a full-blown streaming service, which is the small subscription fee per month that gives you access to 60+ channels, but want to keep up with CNN, we recommend going with a streaming device. Specifically, the Fire TV or Roku Ultra, as they're well-supported and are consistently being updated.
And, of course, you can get the CNN app on both the Fire TV and Roku Ultra — it's as simple as downloading it from their respective app stores. Once downloaded, you'll probably have to sign-up for an individual subscription to CNN, which should only cost you a couple of bucks per month. Get started with one of the devices linked below.
How To Watch CNN Live Online Without Cable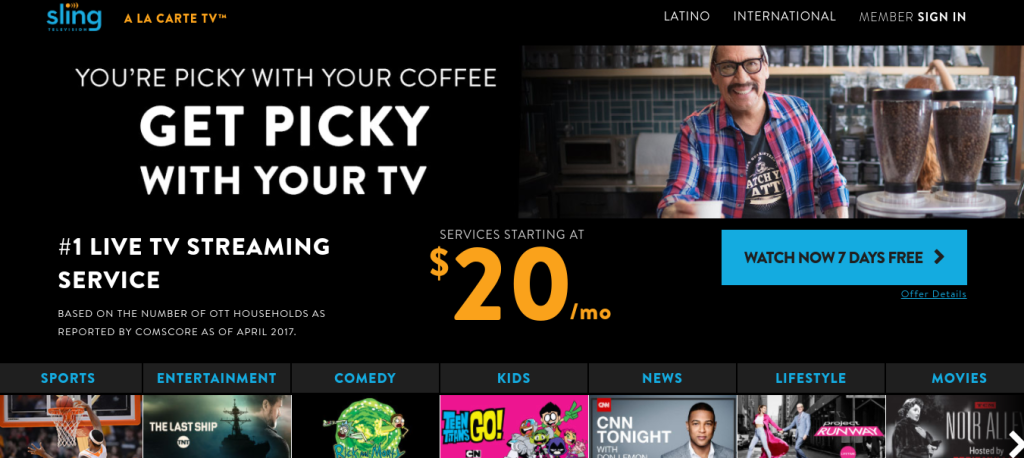 1. Sling TV
The next best place to watch CNN is on Sling TV. This is easily the best place because it'll set you back an affordable amount per month for the Orange subscription tier (you can find it in Sling TV's Blue subscription package as well, which is a little more expensive, but comes with more channels). But, if you're hesitant to sign-up for another subscription, Sling TV gives you a 7-day free trial to see what they're all about.
Sling TV is available almost everywhere to stream as well — your Android phone, tablet, streaming device, Smart TV, and so much more. This makes it the perfect package for those who travel a lot, as it's as simple as logging into Sling TV and pulling up the CNN channel on your phone.
Buy on Sling TV

Another place you can watch CNN is on Hulu. They now offer a "With Live TV" package. CNN is available on it, and similar to Sling, you'll be able to watch live TV anywhere, it's just a whole lot more expensive. As part of the package, you do get access to Hulu's entire on-demand video library, too.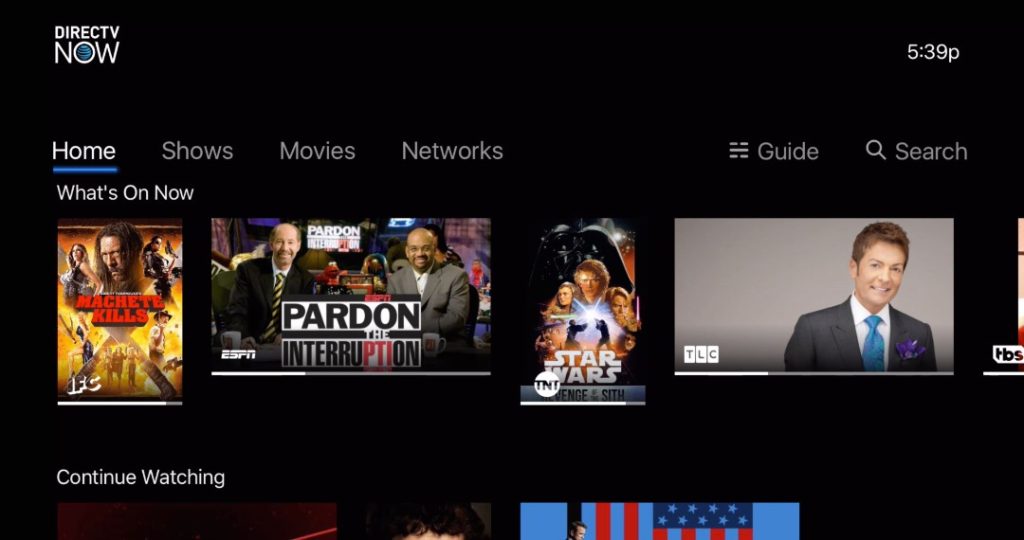 3. DirecTV Now
The next place you can watch CNN live online without a cable subscription is AT&T's DirecTV Now streaming service. CNN is available on DirecTV Now as part of its lowest tier monthly subscription, "Live a Little." One cool benefit about DirecTV Now is that if you prepay for a certain amount of months at a time, you can get your hands on a free Apple TV or a free Fire TV. Besides, if the monthly fee seems like a steep price, you can try it out for free with their free trial.
Buy on DirecTV Now
Watch CNN Live Online Without Cable Verdict
So, which one should you go with? If you're looking to watch CNN and that's all, we recommend going with the Fire TV or Roku Ultra and buying CNN as an individual subscription. But, if you want a few more channels to watch, the choice is obvious: Sling TV. You get immense value for the monthly fee, bringing you a ton of channels. And, just a few more dollars per month can add even more channels to your arsenal. There's immense value here, and not only that but Sling TV stands behind their product with one of the longest free trials out of all these streaming services — you can test it out for free for a whole 7 days, as opposed to the 5 or less than the competition offers. Sign up here.

* If you buy through links on our site, we may earn an affiliate commission. For more details, please visit our Privacy policy page.