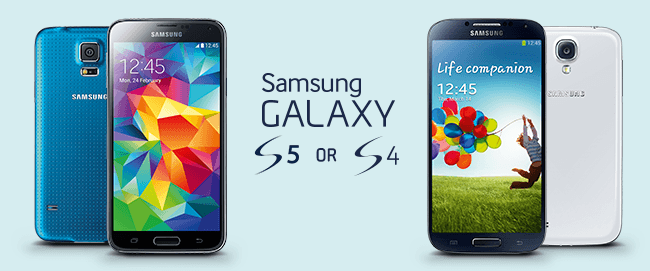 (All Prices Updated as of Aug 20, 2015)
The Samsung Galaxy S5 has been on the market for quite some time now for most of the phone carriers. If you are still stuck with the older generation Galaxy S4 and cannot deal with the processing speed and issues, you might want to consider trading up to the Galaxy S5.
The Galaxy S5 currently retail for anywhere from $599 to $649 for a unlocked version, depending on the carrier.  That is quite a hefty bill for most people.  But why pay full price if you can get it for free.  Below is a little trick to help you trade in your Samsung Galaxy S4 for a brand new Samsung Galaxy S5 (and actually make $10 in the process).
What you will need:
Amazon.com Account
Gazelle.com Account
Steps:
1) The Samsung Galaxy S5 has recently been on sale for as low as $49.99 for the top 3 carriers, see links below
or if you prefer to upgrade straight to the Galaxy S6:
2) To recoup the price of the new Galaxy S5, you can trade in your used Galaxy S4.  Here's the latest no-hassle price from Gazelle.
Gazelle.com makes trade-ins extremely simple and fast, and they even offer free shipping to send your device to their warehouse. Once your device has been inspected by their team, they will pay you cash via check, Amazon gift cards, or Paypal.
The price that Gazelle offers may drop in the near future, so definitely act fast to lock in the price they are currently paying for your device.  At these current prices, you should be able to trade your old Samsung Galaxy S4 for a brand new Samsung Galaxy S5.  The trade will not only be free, but you will actually pocket a few bucks in the process if you are trading for a Verizon Wireless phone.
Feel free to comment below to let us know how the trade-in experience worked out for you.