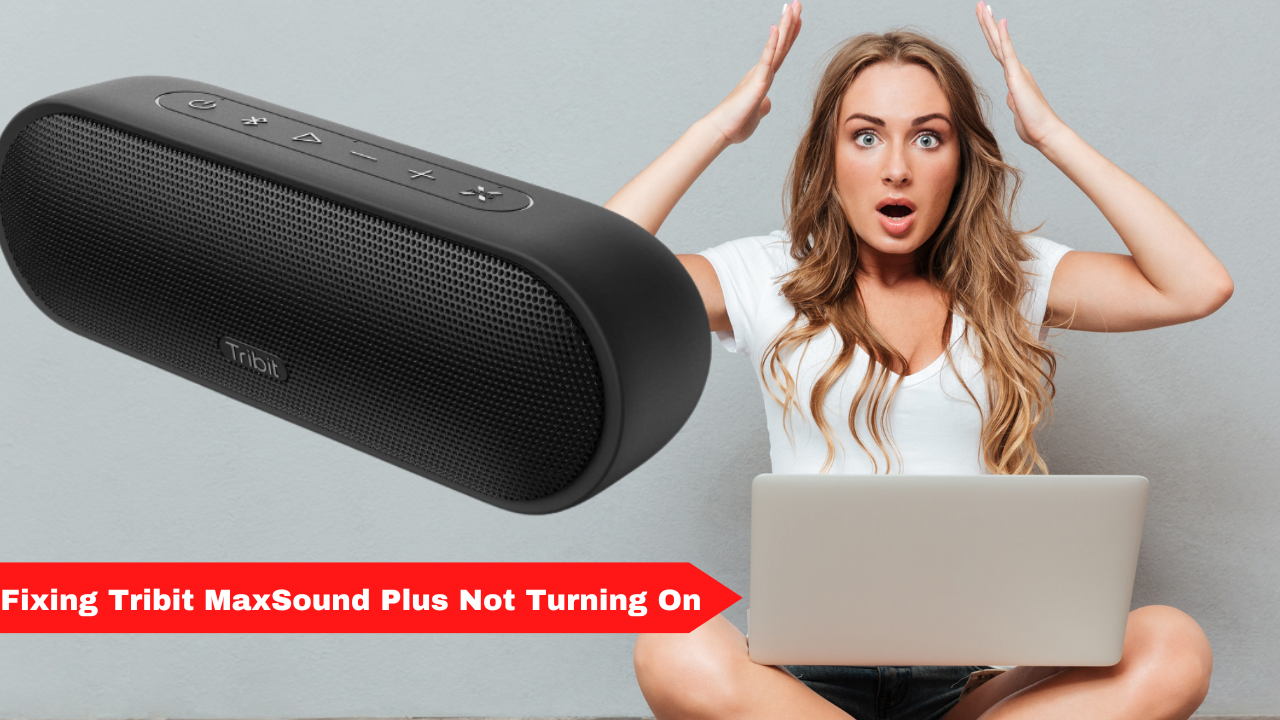 Are you unable to turn on your Tribit MaxSound Plus speaker? This could be caused by a software glitch, bad battery, faulty charging cable, or a defective charger. To fix this you will need to perform a series of troubleshooting steps.
Tribit MaxSound Plus is one of the latest portable Bluetooth speaker models designed to deliver high-quality audio in a compact and portable form factor. The speaker has dual high-performance drivers and a passive subwoofer, which provide clear, powerful sound with rich bass. The speaker is equipped with Bluetooth 4.2 technology, which allows you to wirelessly connect to your devices and enjoy music and other audio content. Additionally, it has a rechargeable battery that provides up to 20 hours of playtime on a single charge.
Technical Specifications:
Battery capacity: 7.4V, 2600mAh
Charging time : 4 hours @ 5V/2A
Playtime: Up to 20 hours (varies by volume level and music files)
Driver size: 2 x Φ45mm Passive radiator
Output power: 2 x 12W
Bluetooth standard: V4.2
Wireless range: Up to 99 feet
Why is my Tribit speaker not working?
One of the issues that you might experience with your Tribit MaxSound Plus speaker is when it does not turn on. This can be an annoying experience especially if you are about to use it to listen to your favorite music.
Here's what you need to do to fix this Tribit speaker not turning on issue.
Solution 1: Press the power button of your Tribit speaker
The first troubleshooting step you should try on your MaxSound Plus is to press and hold for a second the power button. If all goes well then your speaker should turn on. If it doesn't then proceed to the next step.
Solution 2: Charge the speaker
One reasons why your Tribit MaxSound Plus speaker will not turn on is because of a drained battery. You should make sure that the built-in battery of your speaker is fully charged then check if this will fix the problem.
Charging Tribit speaker
Connect one end of the micro USB cable to a power source, such as a wall adapter or a computer.
Connect the other end of the cable to the micro USB port on the speaker. The speaker will begin charging immediately.
Check the battery level: You can check the battery level on the speaker's LED indicator. When the LED is red, the battery is low and needs to be charged. When the LED is blue, the battery is fully charged.
Wait for the battery to fully charge: It should take about 4 hours to fully charge the Tribit speaker.
Disconnect the cable: Once the speaker is fully charged, disconnect the cable from both the speaker and the power source.
In case the speaker does not charge then here's what you need to do.
Try using a different power adapter.
Try using a different charging cable.
Clean the micro USB port on the speaker as there might be dust and dirt present in the speaker's charging port.
Solution 3: Factory reset your Tribit MaxSound Plus
Performing a hard reset or factory reset will erase the data and settings done on the speaker and bring it back to its default settings. This is a useful troubleshooting step when experiencing problems caused by faulty configuration settings.
Factory reset
Press and hold the Volume plus + and volume minus – buttons for at least 5 seconds.
Solution 4: Bring your Tribit MaxSound Plus speaker to a service center
There are instances when your speaker will not turn on because of hardware issues. The possible causes are as follows:
Faulty battery.
Faulty speaker circuit.
Speaker's charging port is damaged.
If the problem is hardware related then you will need to have this fixed at the nearest service center.
Frequently Asked Questions
Does this speaker have an aux port?

Yes, this speaker have an aux port.

Is this speaker waterproof?

The durable build of the MaxSound Plus carries an IPX7 waterproof rating letting you play anywhere, rain or shine.

What is the Tribit Xbass technology?

Tribit's proprietary XBass technology adds energy to your music. Two passive radiators release low-end bass that is dimensional and controlled. Use the dedicated button "XBass"to deepen your pulse.

How do I connect my device to the Tribit MaxSound Plus?

Turn on your Bluetooth on your device.
Press and hold the Bluetooth button on the speaker until the LED indicator light flashes rapidly.
Find the speaker in the list of available Bluetooth devices on your device and select it.
Once connected, the LED indicator light will turn solid blue, indicating a successful connection.

How long does the battery last on the Tribit MaxSound Plus?

The battery life of the Tribit MaxSound Plus depends on the volume level and usage patterns. However, it is rated for up to 20 hours of playtime on a single charge.