Are you experiencing the TCL Roku TV frozen screen issue? There are several factors that can cause this problem such as a software glitch, poor internet connection, or a corrupted app. To fix this problem, you will need to perform several troubleshooting steps.
TCL is one of the largest budget TV brands that offers a wide range of TV models at various price points. The company has several models ranging from Mini LED TVs, 4K TVs, Android TVs, Roku TV, Google TV, and QLED TVs just to name a few. This makes it attractive to the budget conscious consumer who wants to set up a home entertainment system.
Why Does TCL Roku TV Keeps Freezing?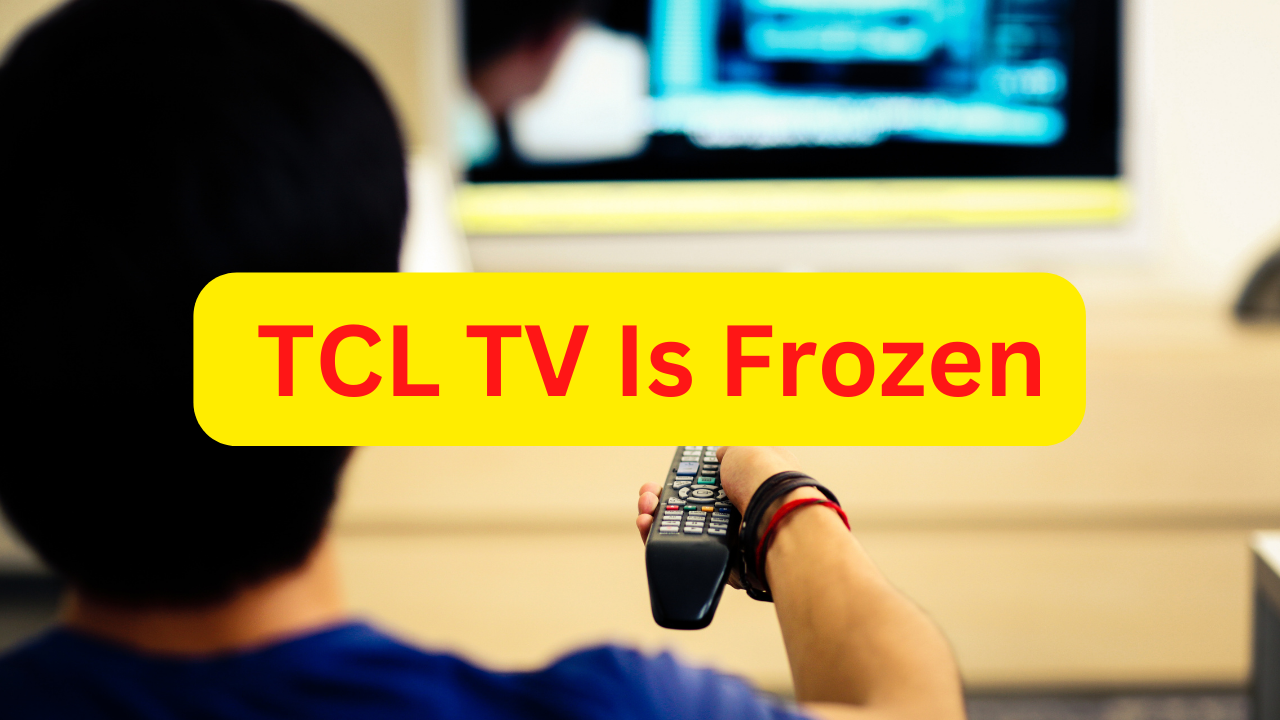 One of the annoying issue that you might experience with your TCL Roku TV is when it freezes. This can happen when the Smart TV starts, when using streaming services, or when navigating the TV menu using the Roku remote.
This can be a frustrating experience as you won't be able to use the Smart TV properly.
Here's what you need to do to fix TCL Roku TV stuck or frozen issues.
Solution 1: Power cycle your TCL Rou TV
One of the reasons why the screen of your TCL TV will freeze is a software glitch. A power cycle or soft reset will usually fix issues caused by minor software glitches or bugs.
Power cycling TCL TV
Press a button on your Roku remote control to open the main screen.
Scroll up or down and select Settings
Press the right arrow button and select System
Press the right arrow button and select Power
Press the right arrow button and select System Restart
Press the right arrow button and select Restart.
Another way to do a power cycle is to unplug the power cord of your TCL Roku TV from the power source and wait about 60 seconds. Reconnect the power cord and make sure the Smart TV is turned on.
After power cycling the TV try to check if the frozen screen issue still occurs.
Solution 2: Check your internet connection
If you are experiencing the TCL Roku TV stuck screen when accessing streaming services then the problem is most likely caused by an unstable internet connection or a slow internet speed.
You should make sure that your TCL TV has a good internet connection by performing an internet speed test.
Checking your internet speed
Open a browser on your TCL Roku TV.
Go to speedtest.net. This is an online speed test tool that is free to use.
Click on Go. This will start the speed test.
To prevent freezing issues when using streaming apps the TV should have a stable internet connection. The results should match your subscription plan from your internet service provider.
The recommended speed to view streaming shows are as follows:
3.0 Mbps — Standard streaming.
8.0 Mbps — Live TV streaming.
16.0 Mbps —UHD (4K) streaming.
If you have a slow or no internet then you can check if this is caused by an issue with your Wi-Fi network.
Turn off the TCL Roku TV .
Unplug your Modem and Router from the power source.
Wait for a minute then plug your modem and router back into the power source.
Wait until the lights turn back on.
Turn on the TCL Roku TV.
Reconnect your TCL Roku TV to the internet.
Try to check if the frozen screen issue still occurs.
Here's what you can do to get a stable internet signal.
Try to disconnect other devices connected to the Wi-Fi router while you use a streaming app. This will allow the Roku device to use the maximum internet bandwidth.
Move the TCL Roku TV closer to the router . This will allow the device to get a much stronger Wi-Fi signal strength.
If you have a dual band router try to connect the Roku TV to the 5Ghz band instead of the 2.4.
Solution 3: Clear cache and data of the app
If the freezing issue occurs when using a certain app then there's a possibility that corrupted cached data in the app is causing the problem. To fix this you will need to clear cache of the app.
Turn on your Android Powered TCL Smart TV.
Using the remote control select your profile icon on the Google TV home screen.
Choose the Settings menu.
Select the Apps option and then click on See all Apps.
You will be shown a list of all that are installed on your TCL Android Smart TV.
Select the app.
Select the Clear Cache option. This will clear the cache of the app.
Trey checking if the freezing screen problem still occurs.
Solution 4: Perform a software update on your TCL Smart TV
An outdated firmware might be causing this problem. You should make sure that your TCL Roku streaming device has the latest software version installed as this will usually have several improvements as well as bug fixes that could unfreeze a TCL TV.
Updating Roku TCL Android TV
Press the Home button on the TCL Android TV remote control to display the Home screen.
Use the navigation button to move the cursor to the Settings icon, located on the right top of the screen, then press OK
Scroll and select More Settings
Scroll and select Device Preferences
Scroll and select About
Scroll and select System Update
The Software Update pop-up box will display, select Network Update
The TV will search for an available software update, once prompted, click OK to confirm.
Update TCL Google TV
Press the Settings button on the TCL Google TV remote.
Select the Settings options in the panel.
Navigate to System > About > System update.
Select the Network Update option on the dialog that appears.
If an update is available, the TV will display a Software Update message box. Follow the onscreen instructions to download and install the latest updates.
Once the latest software is successfully installed, your TCL TV will automatically restart.
Once the TV is running on the latest firmware version try checking if the freezing problem still occurs.
Solution 5: Perform a factory reset on your TCL TV
If after performing the above steps the TV still is experiencing freezing issues then you should consider reverting the TV back to factory settings.
Factory Reset TCL TV
Press Home on your remote to open the main screen.
Scroll down and select Settings
Press the right arrow button, scroll and select System.
Press the right arrow button, scroll and select Advanced system settings.
Press the right arrow button, scroll and select Factory reset.
Press the right arrow button, scroll and select Factory reset everything.
To proceed with the full factory reset, enter the code listed on the screen and select OK.
Solution 6: Contact TCL support
In case the freezing screen issue persists despite performing all of the troubleshooting steps above then you should contact the nearest customer service center as this might already be caused by the TV's hardware component now working properly.
Frequently Asked Questions
Why is my TCL Roku TV screen freezing?

There are a number of factors that can cause this issue such as a software glitch, slow wireless connection speed, or even a faulty hardware component.

Why does my Roku TV keep glitching?

This can be due to a software glitch which can be fixed by a soft power cycle. It can also be caused by loose connections so make sure that the connected devices are secured tightly.

How do I stop smart TVs from freezing?

Tighten all cables and connections.
Check your internet or WiFi signal.
Switch from WiFi to a wired connection.
Install any pending app updates and restart your TV.
Reset the connection between your TV and your receiver.

Why does my Roku TV have no picture?

This problem is usually caused by a loose HDMI connection, wrong source selected, or a software glitch. Try to check all the cables connected to the TV and make sure to select the correct source. You should also try to restart your TV to fix this problem.

What does the LED light mean on my TCL Roku TV?

No LED light: The television is turned on, and the display is working or television is not connected to an electrical supply.
LED Light steady on: Television is connected to a power supply and can be used readily.
Slow rhythmic blinking light: Television is slowly turning on.