The default Android SMS app gets the job done. It allows you to send and receive text messages, and it does so in an intuitive way. But what if you want something more, something better? In such case, the GO SMS Pro 7 app could be the answer.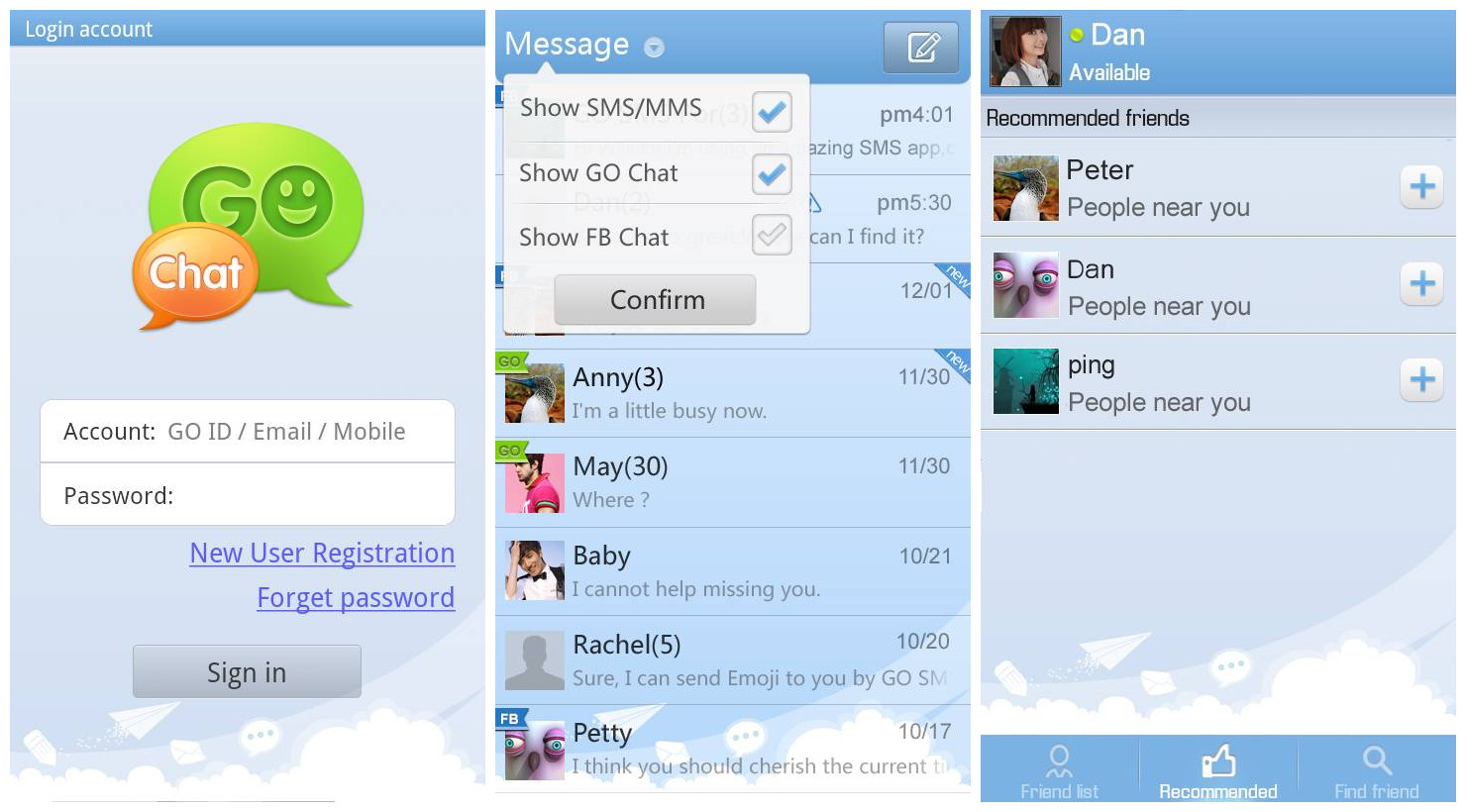 GO Dev Team—creators of many popular Android apps, including GO Keyboard, GO Security, and GO Privacy—have cooked up a brand new version of their already incredibly popular SMS app. The app has received 5-stars from almost 2,000,000 happy users, and, in this article, we'll give you a quick run-down of some of its most important features and benefits over the default text messaging app for Android.
Tried and Tested by Nearly 100 Million Users
As the number one messaging app on Android, GO SMS Pro is way past the stage of infancy. In fact, you would have to look hard to find a more mature, polished, and reliable app in the Play Store. A week hardly goes by without an update containing bug fixes, new features, or extra optimization.
The developers are quick to respond to any feedback they receive from the users, and unlike so many other companies, they really listen and move the app in the direction their userbase wants it to move.
Packed with Handy Features
The GO SMS Pro 7 adheres to Google's Material Design guidelines, resulting in a clean user interface that hides most features away from you until the user actually needs them.
One such feature is the built-in Private box, as GO SMS Pro calls it. If text and multimedia messages were letters, the Private box would be a desk drawer with a lock. When a message is moved into the box, it is automatically encrypted. So, even if your smartphone gets stolen, the evildoer won't be able to extra any useful personal information from your communication with others.
Sometimes the problem isn't that you don't want your messages to fall into the wrong hands, it's that you don't want to receive certain messages at all. Perhaps you've inherited a number that was previously used by someone with lots of friends and acquaintances, and you don't relish the idea of having to go through all those messages one-by-one. Or you have a clingy or angry ex-partner who just can't let go of you. Whatever the case is, the integrated SMS blocker and the ability to automatically categorize conversations from strangers are there to help you remain sane.
While Android users are used to pop up notifications for new messages, the GO SMS Pro makes them a lot nicer by adding the ability to instantly respond, delete the message, open it, or schedule a response. Imagine that your wife tells you that her job interview starts in an hour. You can schedule a message so that she receives it just a few minutes before it's her turn, making you look like an awesome husband and giving her the much-needed confidence boost.
With the Pro version, you get to enjoy unlimited cloud storage space for message backup, in addition to several other handy features. Text messages may be vague, full of obscure abbreviations and grammatical errors, but they are still valuable memories. It would be a shame to lose them all every time you purchase a new phone or install a new version of the Android operating system.
Customization has always been a strong point of focus for the GO team, and the GO SMS Pro app is no exception. From hundreds of personalized themes to stickers, customizable avatar pop ups, and more. If there's anything at all that you don't like about the appearance of the app, you can be sure that the app will allow you to change it in no time.
GO Eco-System
Perhaps the best thing about the GO SMS Pro app is how neatly it fits with the wider GO eco-system. The company has really gone the extra mile to enhance the standard Android experience and make it more appealing and joyful. Modern Android devices have no problem with the extra bells and whistles that are synonymous with GO products, making the overall performance impact negligible.
Overall, the GO SMS Pro app is a great way how to make the default Android messaging experience more enjoyable, and it's an even better way how to take the first step into the bright and playful world of GO apps.