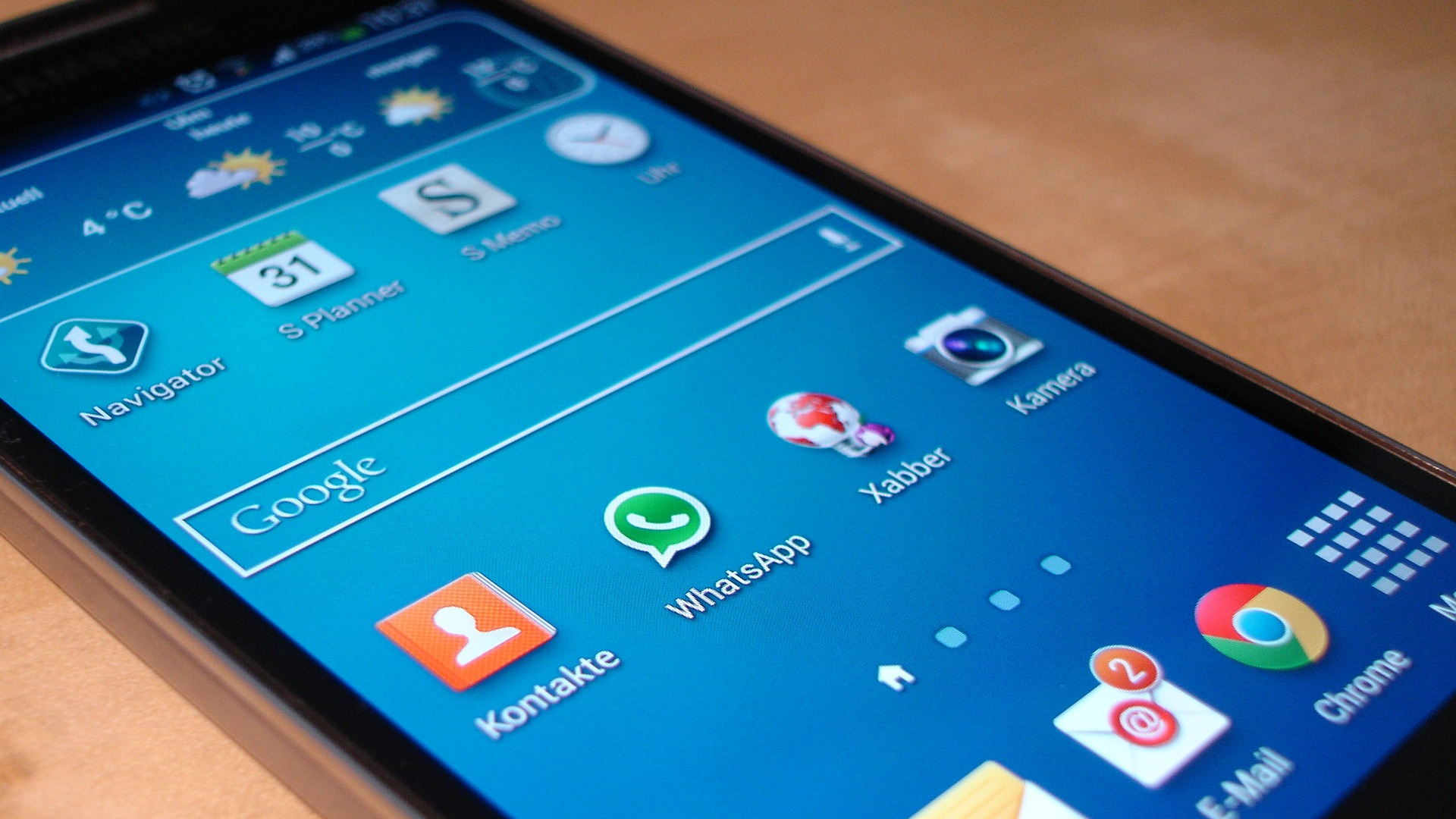 Samsung is one of the largest phone maker companies that's well-known all over the world. They are actually in competition with Apple's iPhone when it comes to the top sales-generating smartphone worldwide.
Though Samsung is a well-known smartphone brand, consumers are still confused whether it is an Android phone or does Samsung have their own operating system. Technically, Samsung phones are smartphones running on Android operating system. They just added features and altered design elements that are not yet available on the stock Android operating system, making it look more like their own operating system.
So, the question is "What are the differences between Samsung and other android phones?". Let us find out as you read further.
What Is Android?
Android is considered to be the largest and most used mobile operating system that powers the phone to run apps and manage resources. If you are familiar with computer operating systems, such as Windows and macOS, then they work in the same way.
Though there are few smartphone makers that have their own operating system, the two operating systems in the smartphone space are iOS and Android. iOS is excluse on iPhones. Most Android phones will just tweak the software and add some features while still supporting all of the primary Android functionality that users expect to have.
While Android doesn't manufacture smartphones, smartphone manufacturers use the Android operating system to power their phones. Google Mobile Services (GMS) are also incorporated into the software and it provides Google-licensed interfaces and applications like Google Search, Google Mail and Google Chrome.
Is Samsung Android?
Samsung phones aren't Android manufactured phones, but they run on Android operating systems. Which means Samsung smartphones run on some version of the regular Android operating system while having the alterations of the features on top of additional Samsung design elements.
The reason why people would often refer to a Samsung phone as part of the Android devices is that it supports Android apps and runs the Android operating system under the hood. But now all Samsung phones are android phones.
The reason why Samsung smartphones are not using Android operating system is due to the fact that Samsung used to manufacture smartphones that run on Windows operating system. That Samsung phone did not support Android and instead used the Windows Phone or Windows Mobile as its operating system.
What Are The Main Differences Between Samsung and Android Devices?
Now that we have discussed what an Android operating system is, it is easy to point out the main differences between Samsung and other android devices.
Samsung is a global electronics company that focuses on manufacturing different appliances, such as monitors, smart home appliances, and TVs. But they are now known to be one of the best smartphone manufacturers across the globe.
To cite what makes Samsung Android phones stand out among others will be their UI or user interface that has been integrated with the Android operating system. They have established the Samsung One UI which is an interface installed on Samsung Galaxy smartphones and tablets that alters the Android operating system.
The One Ui was launched in 2018 on Samsung's smartphones and tablets that were running on Android 9 and above by that time. This is Samsung's replacement for their old UI, the one called Samsung Experience Samsung's TouchWiz interface.
While other devices have their own UI on top of the stock Android operating system, Samsung has already established their name when it comes to providing security measures, along with great features on their phones. Their lines like Galaxy Z, which are foldable phones, and Galaxy S (their top tier, high-performance devices also known as flagship phones) are their two most famous lineups these days.
Are All Other Android Phones the Same?
As what has been mentioned in this article, smartphones that run on Android mobile operating systems have integrated their own UI into the stock OS to make it like their own. The only difference is with the features that they have injected into it to make it more appealing to the consumers.
Since Android is an open source operating system, there are many smartphone manufacturers that make Android phones with lots of varieties worldwide. It is very rare for smartphone manufacturers to use stock Android, if they do, there's always that minor alterations on it. The only phone manufacturer that uses a stock Android as its operating system is the Google Pixel phones manufactured by Google itself.
The most active and well-known mobile devices nowadays are being made by Motorola, OnePlus, and Samsung. There are also immersing Chinese brands that are slowly establishing their names for mobile devices such as Xiaomi, Realme, ZTE, Vivo, Oppo, Meizu and more.
Summary
Consumers may have a hard time in determining whether to choose an Android phone over Samsung devices as they might not know their main differences. Through this article, we have differentiated the Samsung VS Android.
To make it clearer, the main difference between these is that Samsung is a phone manufacturer while Android is an operating system. A Samsung phone uses its own UI called One UI and they have integrated features, like other Android smartphones, on Android interfaces.
FAQs
Which is better, iPhone or Samsung?

When it comes to choosing the best smartphones, iPhone and Samsung might top up the lists. iPhone offers the most secured, well-balanced and maximized operating system for smartphones. They have one of the operating systems that removes bloatwares, making it a more enjoyable and faster experience. On top of that, their software security is top-notch and has been trust-worthy, especially for those avid iOS users. 

Samsung offers other things that cannot be found on iOS. For example, an Android app that can be useful for some users may not be available on iOS, or in some cases, you will need to purchase that on the App store before being able to download it. Samsung also offers more intuitive features on their products, along with good designs and aesthetics. For example, Samsung has their Galaxy Z lineup that allows the user to fold or flip the smartphone. Something that iPhones don't have. 

So, it is safe to say that it all boils down to one's preference in choosing the best smartphone for them. The iPhones iOS is excellent, but Android is just as good now. If you haven't invested yet on Apple's ecosystem, then it is time to consider choosing Samsung as it is a good choice since you can move to other Android phones, and Samsung's tech support is exceptional.


What is the latest Android version for Samsung?

As of August 2022, Google's pixel phones have gotten their Android 13 as their official Android version. In line with this, Samsung is able to push through their major Android upgrade on Galaxy A12 to Android 12. 

To answer your question, most Samsung smartphones are now running on Android 12 and they have been rolling it out to other supported devices.

What version of Android can I upgrade my Samsung phone to?

Samsung's software needs to be updated from time to time as it ensures security patches are up-to-date. Doing so ensures that users are getting the best available experience on their devices. That's why some people would ask what is the latest version their Samsung smartphones can get. 

It actually depends on the model of your Samsung phone. To know the latest version that your phone is supported with, you can visit Samsung's website to check if your smartphone is supported for an update. You can also check it directly on your phone's settings to see if an update is available for you to download. 

From the home screen, swipe up to see your apps. Tap on Setting and scroll down and select Software Update. The next screen will check for an update and show you what's in it. If there is an available update, tap Download and install. After the update downloads, tap Install now.