Samsung recently announced the new Galaxy Z Flip 5 and the Galaxy Z Fold 5, the latest iteration of its popular clamshell-style folding smartphone. The new Galaxy Z Flip 5 makes noticeable improvements to the folding design while keeping the nostalgic flip phone form factor.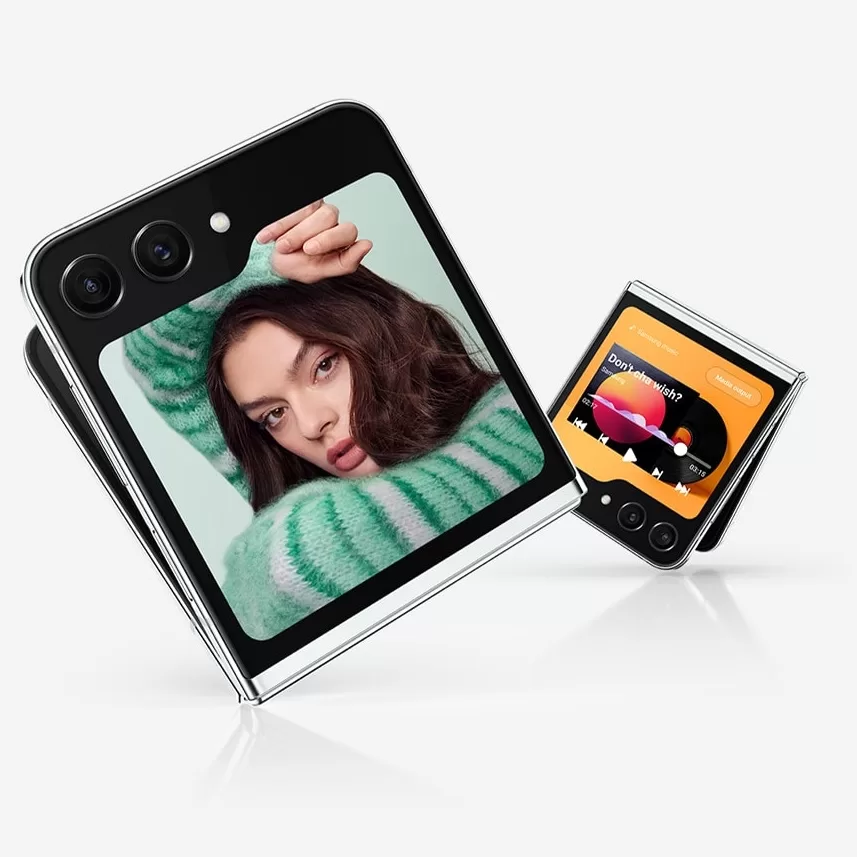 Redesigned Hinge Enables Gapless Folding
The most significant change on the Galaxy Z Flip 5 is Samsung's new Flex Hinge design. This upgraded hinge uses a sleeker "teardrop" shape that allows the phone to fold completely flush with no gap between the screens.
This provides a more seamless look when closed compared to previous Galaxy Z Flip models that had a visible wedge near the hinge crease. The gapless fold is a welcome upgrade that brings the Galaxy Z Flip 5 in line with competitors like the Motorola Razr that also close flat.
Cover Screen Nearly Doubled in Size
In addition to the new hinge, Samsung dramatically increased the size of the front cover display on the Galaxy Z Flip 5. The new external screen measures 3.4 inches diagonally, a significant upgrade from the 1.9-inch cover screen on last year's Galaxy Z Flip 4.
This expanded cover display enables more functionality when the phone is closed. Users can now respond to texts via a full-sized on-screen keyboard. The larger screen also accommodates phone widgets for at-a-glance info like weather, calendar appointments, and more.
Familiar Flagship Specs with Added Storage
Aside from the folding design changes, the Galaxy Z Flip 5 offers iterative upgrades over its predecessor in most areas. It runs on the latest Snapdragon 8 Gen 2 processor and includes 8GB RAM. The internal screen remains a 6.7-inch foldable OLED panel.
One spec upgrade is the base storage configuration doubles from 128GB to 256GB. This matches the starting capacity offered on rival devices like the Motorola Razr Plus.
Still the Leading Flip Phone at $999
Samsung sticks with the $999 price point for the 256GB Galaxy Z Flip 5, same as last year's 128GB model. This matches the Motorola Razr Plus, setting up a battle for flip phone dominance.
With its early start in the foldable phone market and upgrades like the gapless hinge and more useful cover screen, the Galaxy Z Flip 5 brings some innovative hardware to the slim flip phone arena. We'll see how it stacks up against the latest Razr when it hits store shelves.