Samsung recently unveiled its latest foldable phone, the Galaxy Z Fold 5, at its Unpacked event, along with the Galaxy Z Flip 5. The new Galaxy Z Fold 5 brings some incremental but important updates over its predecessor, aiming to refine the foldable experience.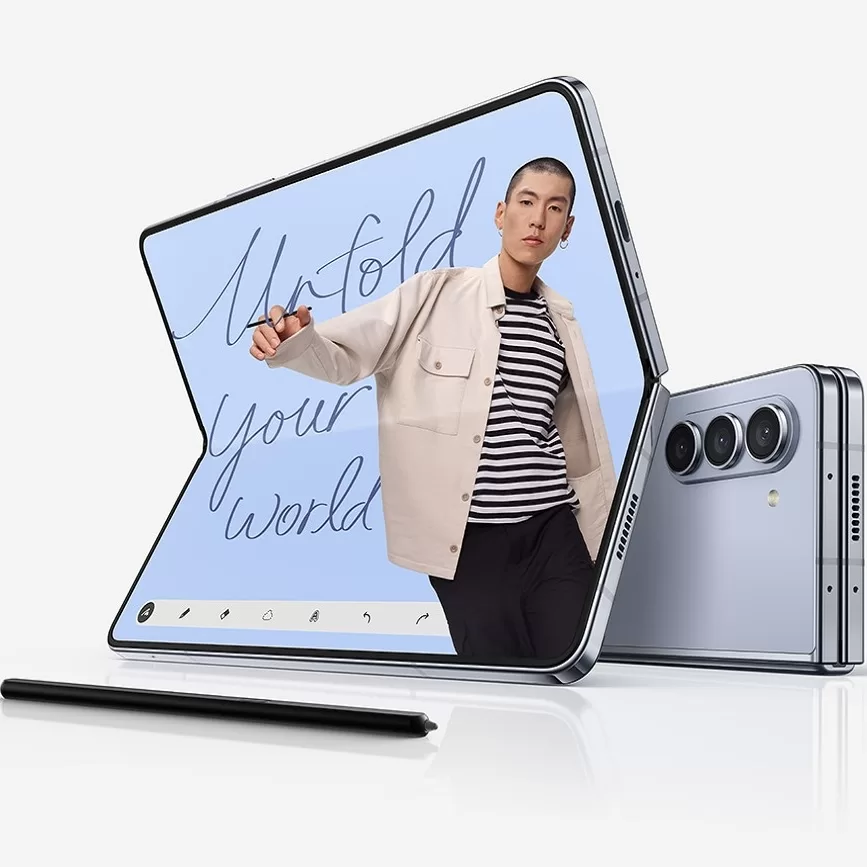 Refined Design and New Hinge Allow Phone to Fold Completely Flat
The Galaxy Z Fold 5 features a refined design with Samsung's new Flex Hinge, allowing the phone to fold completely flat with no gap. This addresses a pain point of previous Fold models, where dust and particles could get lodged in the crevice when folded.
The new hinge mechanics along with reduced weight and thickness result in a device that feels noticeably sleeker in hand. The Galaxy Z Fold 5 is Samsung's thinnest and lightest foldable yet.
Brighter 120Hz Displays, Snapdragon 8+ Gen 1 Provide Performance Boost
The Galaxy Z Fold 5 sports the same size inner folding and outer cover displays as the Fold 4, but Samsung claims the main screen is 30% brighter. Both displays support a smooth 120Hz adaptive refresh rate.
Powering the phone is the latest Snapdragon 8+ Gen 1 chip, which should provide faster speeds and improved power efficiency compared to the previous generation Fold.
Familiar Camera Hardware But Upgrades Expected from Faster Processor
Unfortunately the Galaxy Z Fold 5 does not bring any new camera hardware, retaining the same triple lens setup as the Galaxy Z Fold 4. However, the advanced Snapdragon processor's improved ISP could potentially enhance image processing and quality in some scenarios.
Software Refinements Enhance Multitasking Experience
The Galaxy Z Fold 5 ships with One UI 5.1.1 based on Android 13, introducing new features tailored towards leveraging the foldable display. This includes easier app window resizing, switching pop-up apps to split-screen, and an enhanced Taskbar.
Galaxy Z Fold 5 Available for Preorder Now, Wide Release Set for August
Samsung has opened up preorders for the Galaxy Z Fold 5 starting at $1799. Those who preorder can get incentives like a free storage upgrade. The phone will be widely available starting August 11.
The Galaxy Z Fold 5 brings thoughtful refinements to Samsung's premium foldable phone, cementing its place as the leading choice for those seeking a smartphone-tablet hybrid. While not a massive upgrade over the Galaxy Z Fold 4, the improvements address key pain points and should deliver an overall enhanced experience.
Source: The Verge