Legendary leakster Evan Blass (@evleaks) has provided the tech community with early sneak peeks into Samsung's upcoming Galaxy Unpacked 2023 event.
The leaked press renders reveal a plethora of new gadgets, including the highly anticipated Galaxy Z Flip 5, Galaxy Z Fold 5, Galaxy Tab S9, Galaxy Watch 6, and the Galaxy Buds 3.
These images give fans some insight into what to expect from the devices' design and new features before their official launch.
Samsung's Next-Gen Folding Devices: Galaxy Z Flip 5 and Galaxy Z Fold 5
Among the leaked promotional images is one highlighting the improved designs of both the Galaxy Z Flip 5 and the Galaxy Z Fold 5. The innovations include a more durable hinge mechanism that leaves no gap when folded, embracing user-friendly functionality.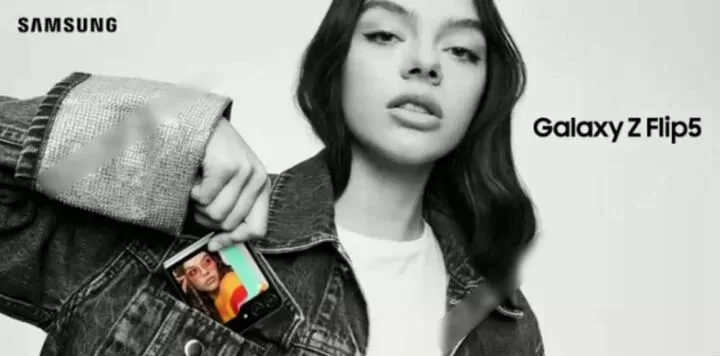 The sleek Galaxy Z Flip 5 showcases an impressive large cover display and dual-camera setup. This next-gen folding phone comes equipped with a Snapdragon 8 Gen 2 processor, an enhanced 12MP primary camera, and an IP57 rating for dust and water resistance—a must-have feature for avid smartphone users.
Meanwhile, the versatile Galaxy Z Fold 5 follows a similar design as its predecessor but brings about a refined waterdrop-shaped hinge that mitigates screen creases. It also runs on the Snapdragon 8 Gen 2 processor and presents compatibility with the S Pen Fold Edition.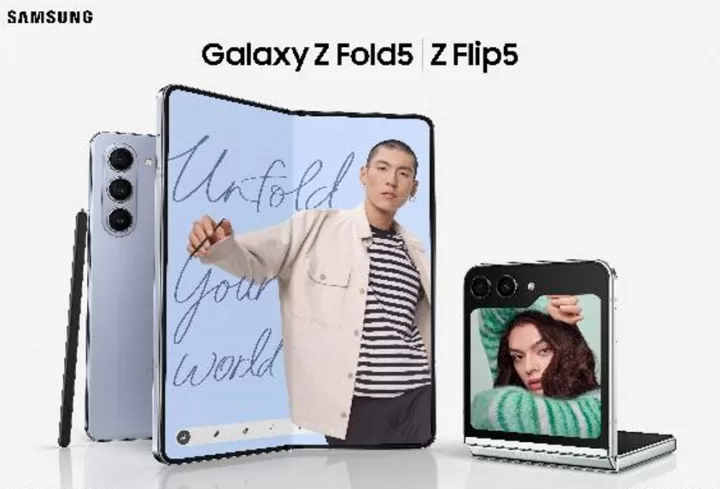 Samsung's Revived Rotating Bezel on the Galaxy Watch 6 Classic
Adding excitement to their wearable offerings, Samsung's soon-to-be-launched smartwatches—the Galaxy Watch 6 and the nostalgia-inducing rotating bezel-equipped Galaxy Watch 6 Classic—exhibit thinner bezels around their vibrant circular Super AMOLED screens.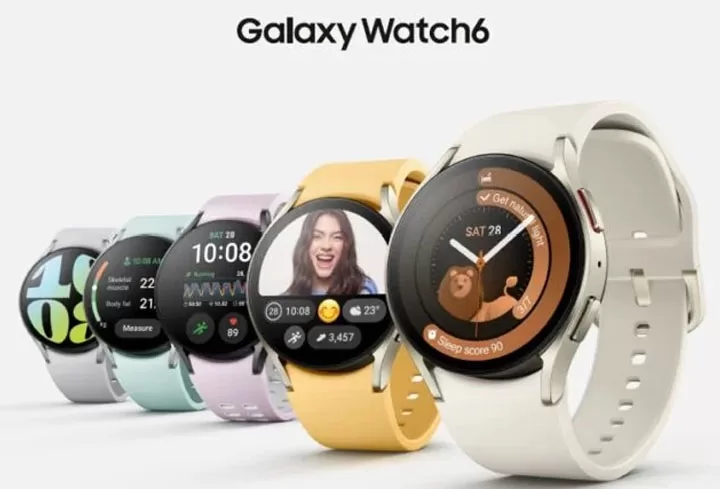 While the majority of the upcoming smartwatches' specifications remain under wraps, it is expected that both devices will come with an accelerometer, gyro, compass, GPS, and numerous health-monitoring features like heart rate monitor, ECG, body composition analysis, and blood pressure measurement. Running on Wear OS 4-based One UI 5 Watch out of the box, these watches are a testament to style meeting utility.
Immersive Audio Experience: Galaxy Buds 3 Earphones
Complementing Samsung's new line-up is the introduction of Galaxy Buds 3 earphones. These high-definition wireless earbuds make an appearance in a sleek white avatar in one of the promotional images shared by Blass.
Launch Date and Availability
Though Samsung has yet to make an official announcement regarding its next Galaxy Unpacked 2023 event date, it has confirmed that the much-anticipated event will take place in Seoul, South Korea. The global launch is believed to be scheduled for July 27, 2023. Fans can expect pre-orders to commence shortly after the event and rollouts to start from August.
The leaked images have generated excitement ahead of Samsung's Galaxy Unpacked launch. Tech enthusiasts now await more information about pricing and availability across different regions.