Samsung, in recent times, has made impressive strides in its firmware support policy. The South Korean tech giant initially upgraded its support from two years to three years, and then further committed to providing four major OS upgrades for select devices like the Galaxy S21 series, Galaxy A33, Galaxy A53, and Galaxy A73.
While this extended support allows customers to enjoy a longer software lifecycle on their devices without compromising security, not every device will be eligible for the latest Android 14 and One UI 6.0 updates.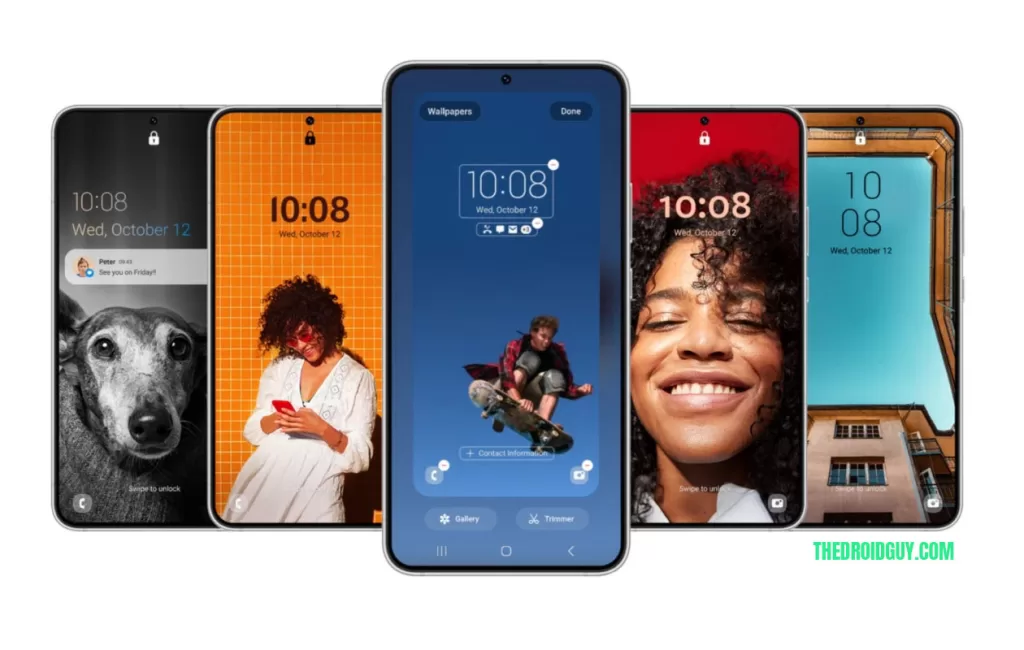 Devices Ineligible for One UI 6.0 (Android 14) Update
The following Galaxy phones and tablets will not receive the Android 14 update, with Android 13 being the last major OS update for these devices:
Galaxy S10 Lite
Galaxy S20 FE
Galaxy S20 / Galaxy S20+ / Galaxy S20 Ultra
Galaxy Note 10 Lite
Galaxy Note 20 / Galaxy Note 20 Ultra
Galaxy Z Flip (LTE/5G)
Galaxy Z Fold 2
Galaxy A22 (LTE/5G)
Galaxy A32 (LTE/5G)
Galaxy A51
Galaxy A71
Galaxy Tab A8
Galaxy Tab A7 Lite
Galaxy Tab S6 Lite (2020)
Galaxy Tab S7 / Galaxy Tab S7+
It is worth noting that these devices will continue to receive security patches for some time.
Release Schedule of Android 14-based One UI 6.0 Update
Samsung has not yet revealed its official timeline for the rollout of its Android 14-based One UI 6.0 update. However, based on previous patterns with the schedule for Android 13, it is expected that select Galaxy phones and tablets will receive the next major OS upgrade before the end of 2023.
The latest Galaxy S23, Galaxy S23+, and Galaxy S23 Ultra are expected to be the first to receive Android 14 and One UI 6.0 updates. Older S-series flagships, along with the upcoming Galaxy Z Fold 5 and Galaxy Z Flip 5, will follow suit. These foldable devices might ship with One UI 5.1.1.
Android 14 Beta Program for Samsung Devices
Samsung may potentially open up its Android 14 Beta program soon as part of letting Galaxy users experience One UI 6.0 ahead of the stable release. Various Samsung Galaxy devices are eligible for Android 14, while some are ending their major OS upgrade eligibility with Android 13 (One UI 5).
The Samsung Galaxy S and Z series smartphones would likely be eligible for Android 14-based One UI 6.0 Beta testing activity sometime in July 2023. Some Galaxy A series users might also get a chance to join the Beta Program.
Flagship Devices Eligible for Android 14
Flagship devices released in 2021 and later are eligible for up to four generations of OS upgrades, including:
Galaxy Z Series: Z Fold 4, Z Fold 3, Z Flip 4, Z Flip 3
Galaxy S Series: S23 / S23+ / S23 Ultra, S22 / S22+ / S22 Ultra, S21 / S21+ / S21 Ultra, and S21 FE
Additionally, several other devices in the Galaxy A, M, and F series will be receiving the Android 14 update.
While Samsung's commitment to providing an extended period of software support is commendable, it's essential for consumers to stay informed about their device's upgrade eligibility status for future OS updates like Android 14 and One UI 6.0. It is also advisable to keep an eye on the availability of Android 14 Beta testing activities for those wishing to experience the latest software updates ahead of their general release.