A new graphic posted by Samsung Korea has given out some good news to customers of the Galaxy S10, S10+ as well as the S10e. While it's been discussed for a while that the phone will get the new One UI 2.0 from the Galaxy Note 10, this social media post has now confirmed that it's coming soon. As you probably know, the Galaxy S10 launched with One UI 1.0, while the Galaxy Note 10 that launched a couple of months ago debuted the new One UI 2.0.
With devices in South Korea expected to get the update soon, one can expect Samsung to send out the update to American versions of the Galaxy S10, S10+, and the Galaxy S10e shortly after. Samsung is expected to share more information on this at the Samsung Developer Conference in San Jose, California later this month.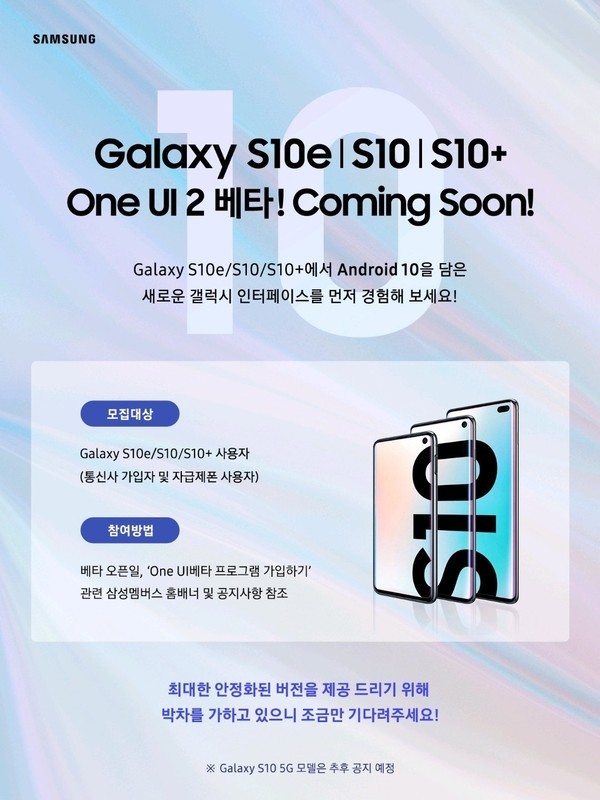 Samsung's Galaxy S10 lineup is yet to get the Android 10 update, so all hints point towards the update being bundled with One UI 2.0. The company is expected to make developer betas available fairly soon, so we should be able to get a good look at what's coming very shortly.
Do you own any of the aforementioned Galaxy flagships from 2019? Are there any other features you would like to see with the upcoming update?
Source: @jtinseoul
Via:  Android Central