With T-Mobile being the first carrier to announce nationwide 5G coverage recently, its networks won't officially be accessible until the 6th of December. This is also when the carrier will make the Samsung Galaxy Note 10+ 5G available for purchase with pre-orders already going live on the carrier's website. Well, in response to a user's tweet, a T-Mobile representative has now confirmed that the Galaxy Note 10+ 5G will come with Android 10 out of the box. This officially makes it the first Samsung phone to ship with Google's latest mobile software operating system out of the box.
T-Mobile is also launching the OnePlus 7T Pro 5G McLaren Edition on Dec 6, which also comes with Android 10 by default. So those who are looking to experience 5G on T-Mobile can do so with the best Android software you can possibly get your hands on.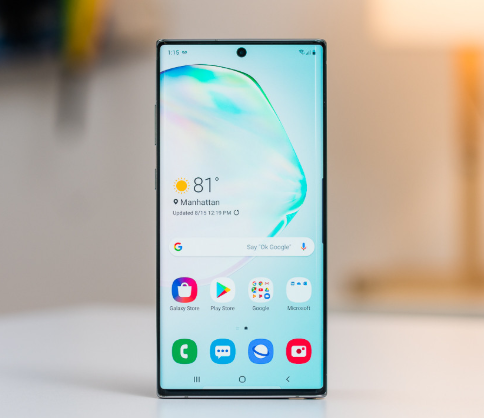 In terms of pricing, the Galaxy Note 10+ 5G is significantly expensive compared to the OnePlus 7T Pro 5G McLaren Edition. The Samsung flagship will set you back by $36.12/ month for 36 months ($1,299.99) while the limited edition OnePlus handset will cost you $37.50/month for 24 months ($899.99).
T-Mobile is leveraging the 600 MHz spectrum for its 5G network which can cover a wider area while offering relatively slower speeds compared to mmWave 5G bands. As of now, only the two phones mentioned above are compatible with the carrier's 5G networks, so there isn't a lot in terms of choices right now. However, 2020 is expected to bring a more diverse lineup of 5G handsets including a few mid-range offerings.
With just two days left for the rollout of T-Mobile's 5G network, which flagship 5G phone have you picked for yourself? Be sure to let us know.
Source: Twitter
Via: TMo News