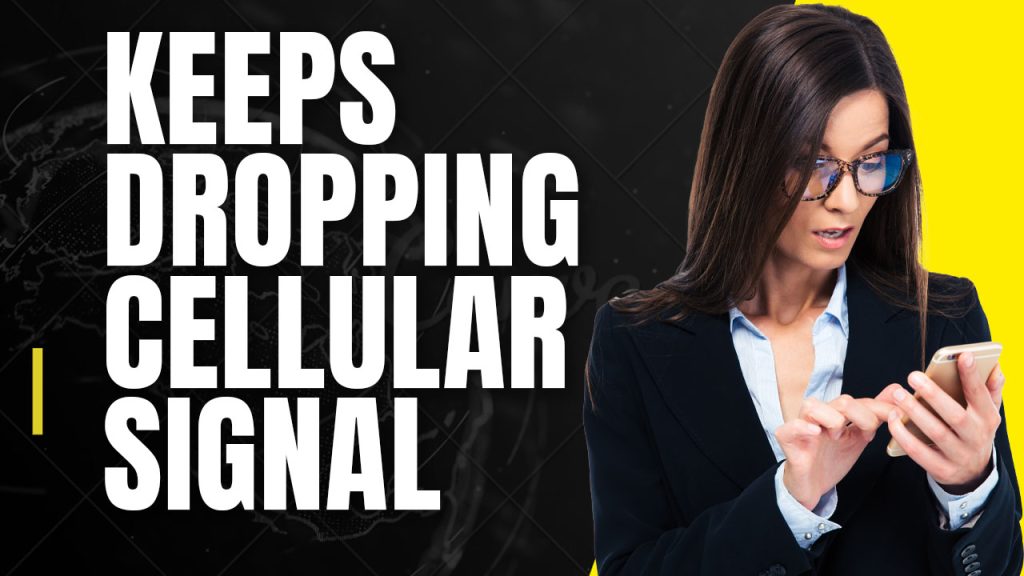 The problem on the Google Pixel 7 that keeps dropping cellular signals often leads to a number of relevant issues such as dropping calls, buffering videos, sending/receiving text messages and the like.It's truly an annoying situation that anyone would never wish to encounter. But then again, losing cellular signal on your smartphone is inevitable due to many factors. 
Fortunately, there are also a number of useful workarounds that you can use to resolve the issue. Highlighted below are some of the most effective solutions to a relevant issue on the Google Pixel 7 that keeps dropping cellular signal. Keep reading for more information.
POSSIBLE REASONS WHY CELLULAR SIGNAL DROPS ON A GOOGLE PIXEL 7
Determining the possible causes of an unstable cellular signal is the first step to finding the solution. Among the common factors that you need to consider looking into are as follows:
1. WEAK SIGNAL STRENGTH IN THE AREA
A weak network coverage in the area can cause the phone to have an intermittent cellular signal, affecting the services that require a good network connection such as calling, texting, and data connection. Hence, it is important to ensure that you are within your network coverage and in the area where nothing can interfere with the signal such as trees, walls, and buildings.
2. FAULTY SIM CARD
A faulty SIM card can also trigger the phone to acquire weak cellular connection. It affects the phone's performance and prohibits it from performing phone activities that require a stable cellular network connection.
3. DAMAGED ANTENNA
Frequent drop calls can also be due to a faulty cell phone antenna. This can happen when you often drop your device. Not only does it cause dropped calls, but also other problems such as poor reception, static, slow downloads, and extremely low wireless signals.
4. SOFTWARE GLITCH
A software glitch can also trigger the phone to keep dropping calls. Random software glitches can occur due to irregular system software updates, accessing unwanted websites or apps, and low storage (which causes the phone to overheat). Because of these glitches, phone features such as calling will be affected.
5. HARDWARE ISSUE
When the phone's hardware or the motherboard becomes damaged, this might be because the phone has been frequently dropped, exposed to water damage, overheating or a bad charger. All these factors can lead to several phone issues such as dropped calls. Unfortunately, the chance of getting the problem fixed in your end is very low, and the help of a professional technician is needed.
TROUBLESHOOTING CELLULAR SIGNAL ISSUE ON GOOGLE PIXEL 7
Once you have identified the possible causes, you can start performing the applicable solutions, individually. The following are found to be the most effective solutions:
1. RESTART THE PHONE (Soft Reset)
The basic troubleshooting workaround that is applicable to almost all phone issues is to restart your device. Restarting the phone helps fix temporary software glitches as well as system malfunctions that may have caused the cellular signal to keep dropping.
It refreshes the cellular connection to the network and reboots its system for a brand new start. Any network-related issues should be addressed by doing this simple and quick troubleshooting guide.
To restart your Google Pixel 7,follow these steps:
1. Press and hold the Power and Volume Up buttons for at least 5 seconds.
2. Release the buttons when the options appear on the screen, then tap Restart.
If your phone screen is frozen, you can restart it by holding the Power button for at least 30 seconds. Then wait until the phone completely restarts.
2. CHANGE NETWORK MODE
One of the critical steps to correct cellular signal issues is by changing the network mode on the device. There are various network modes that utilize different technologies and frequencies in connecting to the network. There are frequencies that are more stable and stronger in a particular area.
Through this, you will also be able to point out if the problem is network type-related, and if the other network can provide a more stable cellular connection.
If you haven't done this before, here's what you need to do:
1. From the Home screen, swipe up to show all apps.
2. Select Settings.
3. Go to Network & internet, then tap SIMs.
4. Select Preferred network type.
You can switch from LTE to 3G or 5G (if available).
3. REMOVE AND REINSTALL THE SIM CARD
SIM cards that are not installed properly, covered with dirt and have scratches could also be the main reason why your phone's cellular signal keeps dropping. To rule this out, removing and reinstalling the SIM card on your phone can help.
To remove your SIM card, follow these steps:
1. Insert the SIM removal tool into the hole, and push until the tray ejects.
2. Wipe the SIM card with clean cloth, check for possible damage like scratches.
3. Then insert the SIM card back into the tray with the gold part facing up. Make sure that it is aligned on the tray.
4. Gently push the tray back into the SIM card slot.
In the case where the SIM card is damaged, getting a new SIM card replacement is recommended. You can talk to your network service provider or visit your nearest local office for this matter.
4. CHECK FOR SOFTWARE UPDATES
Cellular signal issues can likewise be inflicted by random bugs and glitches. And one of the effective ways to eliminate these unwanted bugs is by updating your phone software to the latest available version.
This can help improve the overall performance of your phone, provide stable network connection, and a better quality of the cellular signal.
Any-network related issues will surely be corrected after installing the new software version.
To check and install software updates on Google Pixel 7, follow these steps:
1. From the main screen, swipe up to show all apps.
2. Go to Settings.
3. Select System.
4. Tap System Update.
5. Tap Check for update from the update history prompt.
6. Tap OK when prompted.
If an update is available, follow the on screen prompt to download and install.
Don't forget to restart the phone after updating to ensure that all recent software changes and patches are properly implemented in the system.
5. FACTORY RESET THE PHONE (Master Reset)
If the cellular signal of your Google Pixel 7 continues to drop after performing all the aforementioned troubleshooting steps, then restoring the phone to its default settings can be considered among the last options. This is when performing a factory data reset is needed.
Performing this reset will restore the phone to its original state, delete all downloaded apps, user data, and custom settings.
Any erratic network configurations will likewise be removed as well as the associated connection issues. Just be sure to back up all important files and data prior to doing a factory reset so that you'd still be able to restore and recover them afterwards.
To perform a factory reset, follow these steps:
1. Open the Settings app.
2. Select System Reset options, and tap Erase all data to delete all data from the phone's internal storage.
Wait until the process is done. If the phone does not restart automatically, check the on-screen prompts and tap Restart.
As soon as the phone is finished restarting, you can set everything in the system up as new.
SEEK FURTHER ASSISTANCE
If none of the given solutions is able to fix your Google Pixel 7 and cellular signal drops continue, you may escalate the problem to your carrier's technical support for further assistance and recommendations. Taking your device to the nearest service center can also be considered among the last options should you suspect that a faulty network component is to blame.
Hope this helps!