In this post, we will show you what to do if your Messenger keeps closing on your Samsung Galaxy S22. Most of the time, application issues are just minor problems and there's nothing to do with your mobile device.
If the app's files and data are corrupt that would be the reason that the app is crashing without apparent reason. So, if you have a similar problem with your device, continue reading as we may be able to help you.
Common causes
While app crashes are not really that serious, it's better that you understand why it occurs from time to time. So we will cite all the common causes of this problem.
Temporary app issue
Sometimes glitches occur in apps. They can be caused by slow internet connection, especially that apps like Messenger needs to be constantly connected to its server to work properly.
So regardless of whether you're using mobile data or Wi-Fi in connecting to the Internet, you have to make sure that your connection is stable and fast.
Minor apps issues can also be due to other third-party apps, especially if there are already a lot of them running in the background. Most of the time, closing the apps that cause the problem will fix this issue as well.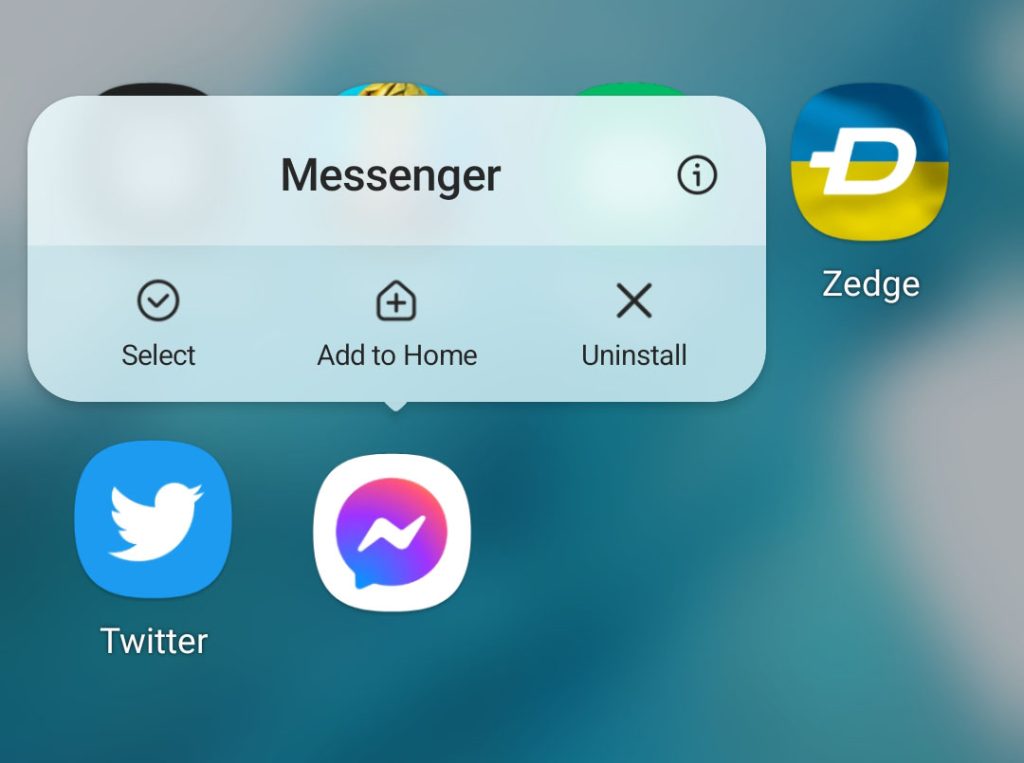 Minor system glitch
Aside from the minor glitches that apps might encounter, there is also a possibility that your phone's firmware itself glitched and affected the performance of some apps.
It can be very annoying but such an issue can actually be fixed easily. Sometimes, a simple reboot will make your phone work properly.
Corrupted installation files
You have to do the basic troubleshooting procedures before moving on to advanced solutions. Another possibility that you have to rule out is that Messenger's installation files might have been corrupted for some reason.
When an app starts to give you an error message when you use, that's a tell tale sign that some of its installation files are corrupted and that it needs to be reinstalled.
In such a case, you really have to remove the app from your phone and then download a fresh copy from the Google Play Store.
Serious firmware issue
There are times when your phone encounters some serious issues with its firmware. You can tell if that's the case if there are more apps that keep crashing. So don't get stuck on one app, try using other applications to know if they, too, have a problem.
The Facebook app is more likely to crash when you're having some issues with Messenger caused by a firmware problem. So check on that as well to know more about the problem.
Fixing Messenger crashes on Galaxy S22
The course of our troubleshooting will be based on the possibilities cited above. Please note that this troubleshooting guide will also work on the Samsung Galaxy S22 Ultra and other variants of the phone.
So if you're one of the users that's having this problem, here are the things you should do:
Solution 1: Close Messenger and other apps
Application-related issues occur if there are several apps running simultaneously in the background and using the RAM and CPU. So to rule out this possibility we recommend you to close all of them:
Here's how you do that:
Step 1: Tap the Recent Apps key to view all apps that are still running in the background.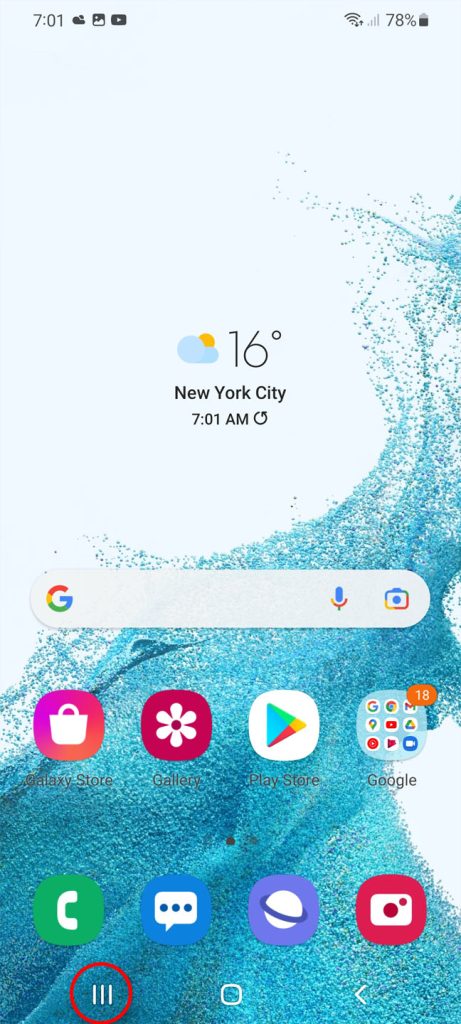 Step 2: Now tap Close All to quit them all in one click.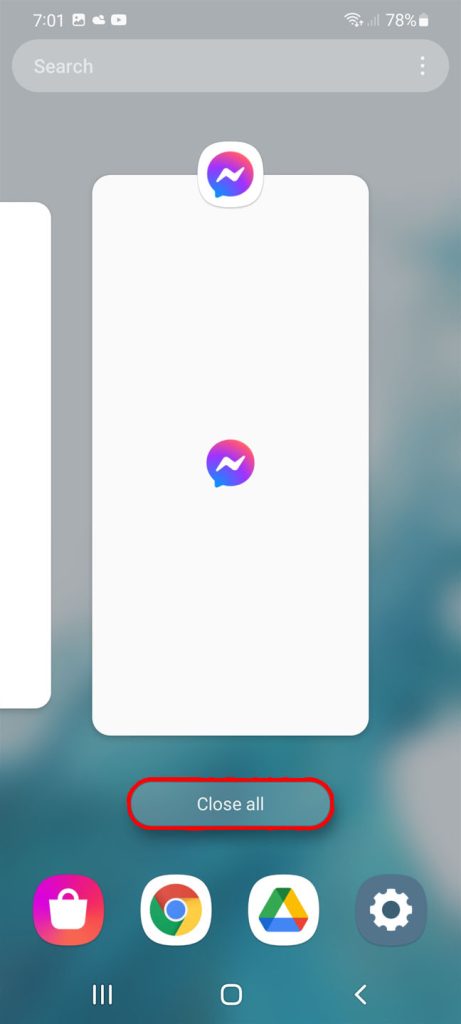 After that, launch the Messenger app and see if the issue still occurs. If so, follow the next solution.
Solution 2: Force restart your phone
Most of the time, app crashes are just caused by a glitch in the system. So at this point, we recommend you to do a force restart on your Samsung phone to refresh the memory and reload all its apps and services.
This is how to do a forced restart:
Step 1: Press and hold the Volume Down button and the Power key for 10 seconds.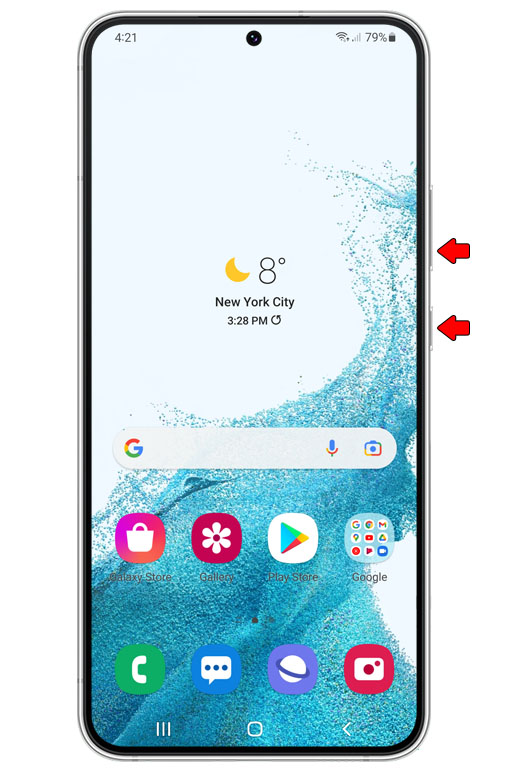 This will trigger your phone to shut down and power back up.
Step 2: Once the logo shows, release both keys and allow the phone to finish the boot process.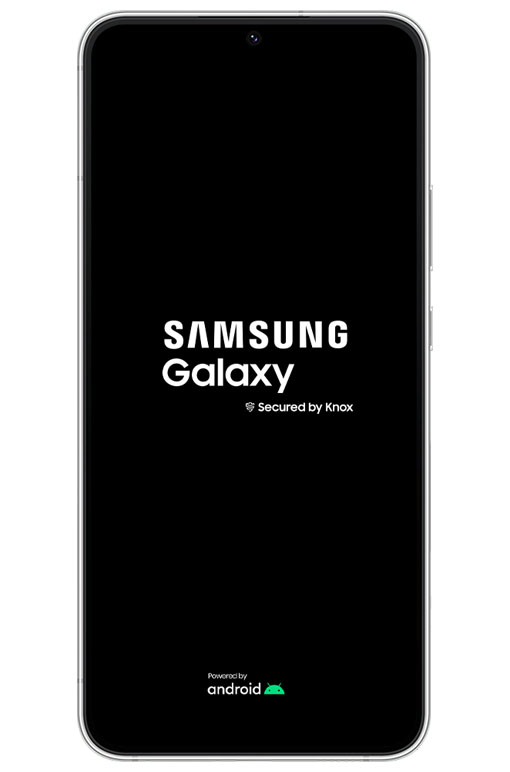 After the forced restart, use the device and launch the Messenger app again to see if it will still crash.
In most cases, the first and the second solutions are enough to fix a problem like this. However, if the issue continues, then move on to the next solution.
Solution 3: Clear the cache and data of Messenger app
If the first couple of procedures are unable to fix the issue, then it's time for you to troubleshoot the app itself.
There is a possibility that the cache and data of your Messenger app are outdated that resulted in a crash without apparent reason.
In this doing, the Messenger's cache and data will be erased and newer ones will be created. But don't you worry, this won't delete your important files saved on your device.
Here's how you do it:
Step 1: Go to the screen where Messenger can be found.
Step 2: Tap and hold on its icon until the Options menu shows.
Step 3: Tap the App info icon.
Step 4: Tap Storage.
Step 5: Tap Clear cache first.
Step 6: Then, tap clear data and touch OK to confirm.
This entire procedure can also be done if you open Settings and then tap Apps. You can then find Messenger from there.
You can try to Reset app preferences first and see if that helps. Such a procedure is easy to do but has been proven effective in fixing issues like this.
If this procedure, however, still doesn't make the app work properly, then try the next one.
Solution 4: Uninstall and reinstall Messenger
One of the effective ways to resolve app crashes is through uninstalling and reinstalling the app. Doing so will remove all its outdated installation files that may have caused the app to crash without apparent reason.
After uninstalling it, download a fresh copy from Play Store.
Here's how you uninstall and reinstall your Messenger app:
Step 1: Pull up the app drawer and find Messenger.
Step 2: Tap and hold on its icon until the Options menu shows.
Step 3: Tap Uninstall and tap OK to confirm.
Step 4: Once the app is successfully uninstalled, launch the Play Store app.
Step 5: Search for Messenger, and then tap Install.
Wait for the app to be successfully installed and then open it. Most of the time, this procedure will be enough to fix app crashes.
Solution 5: Factory reset your phone
If all methods failed to resolve the problem the last resort that you can do is to factory reset your phone. This method is more complicated compared to previous solutions but it is very effective especially in dealing app-related issues.
But before you proceed, make sure to create a backup with your files and data because all of it will be deleted. After the backup, follow these steps:
Step 1: Open the Settings app.
Step 2: Scroll down and tap General management.
Step 3: Tap Reset to view all reset options.
Step 4: Tap Factory data reset.
Step 5: Scroll down and tap Reset.
Step 6: If prompted, enter your security lock.
Step 7: Tap Delete all.
Step 8: Enter your password and tap Done to proceed with the reset.
After the reset, set up your phone as a new device and then redownload the apps you need, including Messenger. It should work properly now that you've already reset your device.
We hope this troubleshooting guide can help you.