Days after Marvel's Midnight Suns was released last December 2, 2022, a lot of PS5 players were reporting of crashing issues on their console. If you are experiencing crashes as well on your console and there seems to be no clear guidance on how to deal with them, this guide is for you.
The crashes seem to be happening while trying to launch the game, or in the middle of gameplay so it's understandably frustrating for most people.
Check out the solutions below and see which of them can fix the Midnight Suns crash issue on your end.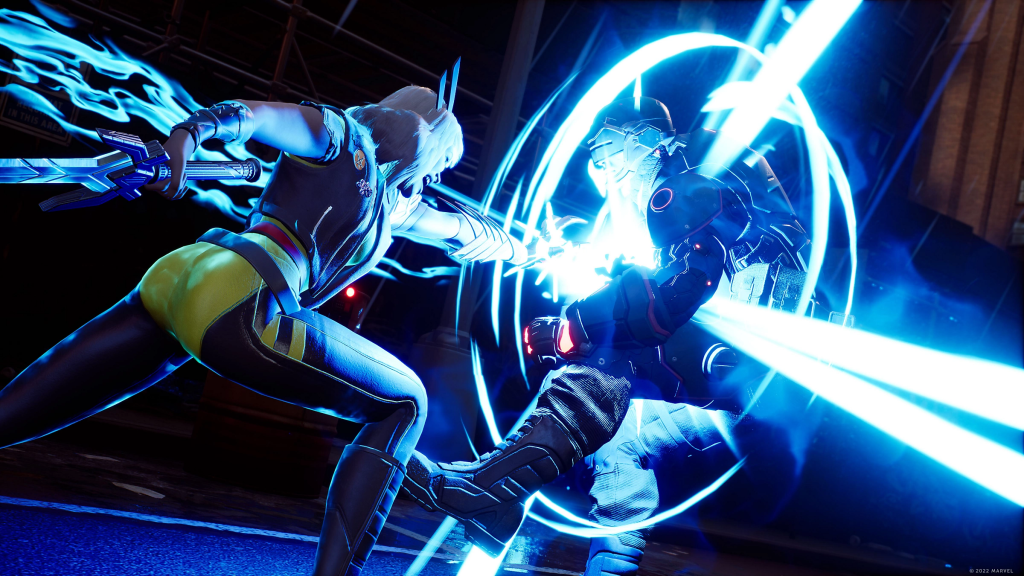 How to fix Marvel's Midnight Suns crashing on PS5?
A game can crash for a number of reasons. Here are the potential solutions that you can do if the Marvel's Midnight Suns keeps crashing on your PS5.
Fix #1: Install game updates.
New games may crash due to a coding glitch or other bugs that developers may have overlooked. As more and more people experience the same issues, developers become aware of them and will likely release a patch to fix them.
That said, make sure that you keep the game updated, especially if you mainly leave your PS5 unplugged from the internet all the time.
Fix #2: Reboot the console.
Many Marvel's Midnight Suns players reported that the crashes went away after updating and restarting their console. So, if you simply updated the PS5 but did not restart it afterwards, be sure that you restart it before launching Marvel's Midnight Suns again.
Fix #3: Check the PSN server status.
Some cases of PS5 game crashes are tied to issues with game servers. Be sure to check for on-going server issues at this time to see if there's any mention of Marvel's Midnight Suns problems on the PlayStation Network side.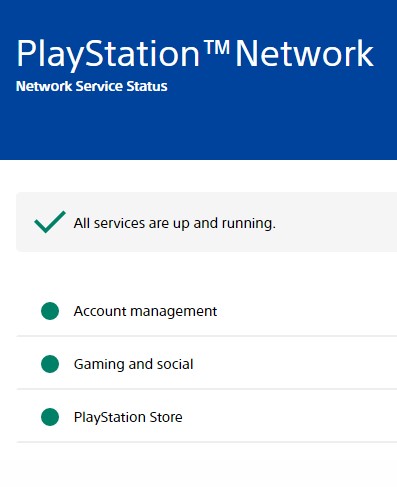 To check, you can go to the official website: https://status.playstation.com/
You may also utilize third-party outage tracking services like DownDetector to learn more about probable server difficulties if PlayStation Network services are working but you still can't connect compatibility tab to the Marvel's Midnight Suns servers.
The gaming community may use DownDetector to see whether others are experiencing network issues. In addition to reporting server issues, you may write comments and engage in discussion with other users.
Fix #4: Delete game files or saved data.
Occasionally, corrupted save files are the root cause of PS5 game crashes. In some cases, deleting corrupted save files is all that's needed to repair crashes and startup problems or unexpected crashes on the PlayStation 5 system.
Keep in mind that deleting your Marvel's Midnight Suns saved data will result in loss of your campaign progress and you'll have to start over.
For example, if you're playing as Iron Man in the campaign, all your game progress for that hero will disappear and you'll be forced to start from zero when playing it again.
At this time, there's no guarantee that clearing the local files or saved data will fix the Marvel's Midnight Suns crash. However, if you noticed that the game seems to work fine when you play other heroes or another game mode and the issues local files tab seem to only occur when loading a certain game saved file, this may work.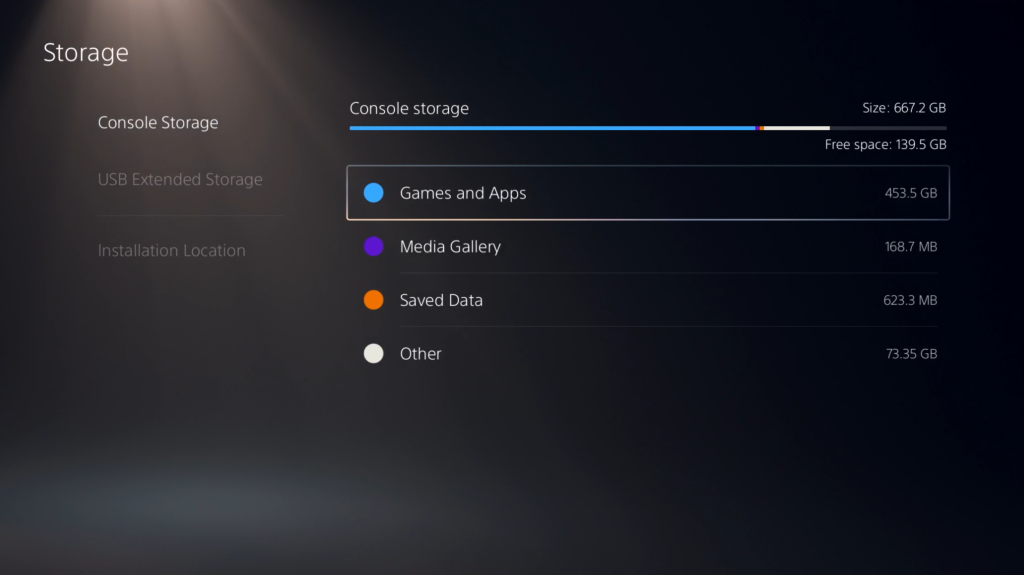 Here's what you must do:
Go to your PlayStation 5 home screen.
Navigate to Settings Menu.
Select Saved Data and Game/App Settings.
Choose to Saved Data.
Select Console Storage.
Pick Delete.
Put a checkmark on the box next to the files you want to delete, in this case, Marvel's Midnight Suns and select Delete.
Fix #5: Check for system updates.
Sony often releases updates for PlayStation systems, and these upgrades often contain new content and patches for bugs. Which is why it's crucial that you always use the most recent version of the operating system on your console.
The PS5 version of Marvel's Midnight Suns may crash if you haven't updated your system recently.
There's no reason to put off installing updates until they've become available, as doing so takes only a few minutes at most.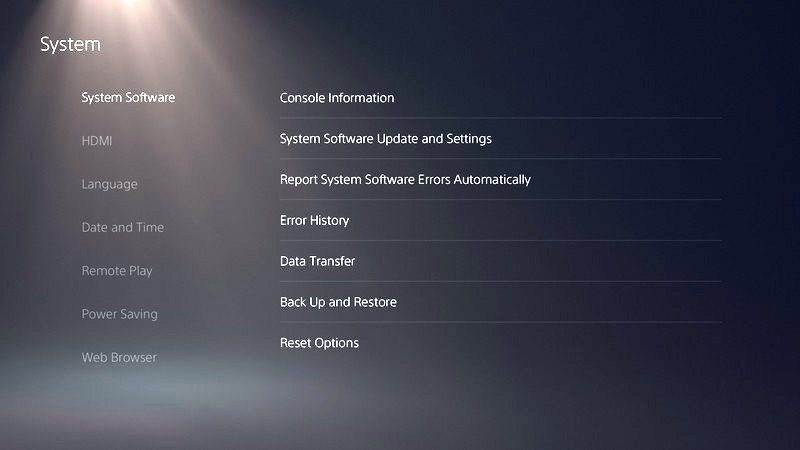 Here are the steps on how to update your PS5 software:
Make sure that your PS5 is connected to the internet.
Go to Settings.
Go to System.
Select System Software.
Go to System Software Update and Settings.
Select Update System Software.
Fix #6: Refresh the PS5 system cache.
Checking for a corrupted system cache is the next step if the Marvel's Midnight Suns crashing problem persists after applying the most recent patch.
This solution also applies if you noticed that your console seems slow or has trouble loading games. Longer loading times, crashes, and general slow performance can be indicators of a bad system cache.
Before erasing the cache click Apply, make sure you have a copy of all data you don't want to lose.
Here's what you need to do:
Turn off your PS5 completely and not in Safe Mode.
Hold the Power button on the PS5 until you hear a second beep. The second beep will sound after 5-7 seconds.
Connect your PS5 controller using the USB cable.
Then, press the PS Button on the controller.
Use the D-pad to navigate down to Option 5 [Clear Cache and Rebuild Database] and select it.
Then, select Clear System Software Cache
Select OK.
Fix #7: Delete and reinstall.
Reinstalling the game has been found to work for many gamers. If you're still experiencing issues with Marvel's Midnight Suns crashing, uninstalling and reinstalling the game may solve the problem.
Fortunately, deleting games on the PS5 is a straightforward procedure that can be performed in a matter of minutes if you know how. The sizes of the games' files are displayed beside each one, making it easy to determine which ones are using up space.
Here are the exact steps on how to uninstall Marvel's Midnight Suns from your PS5:
When in the Home screen, go to the Settings menu on your PS5.
Select Storage. It's item number seven on the list.
On the Storage screen, you can get a fair picture of what's taking up all of your PS5's space. Select Games and Apps to know the items that takes up most space on your hard disk drive.
Select Marvel's Midnight Suns game.
Select the Delete button in the bottom right corner.
The PS5 will ask you if you're sure you want to remove the game. Confirm the action and wait until the deletion process is finished. Make sure that you don't turn off your PS5 while it's deleting to avoid corrupting its software.
Fix #8: Rebuild PS5 database.
Rebuilding the database on your PS5 forces the console to check the storage drive (SSD) for errors and try to fix them if possible.
This solution can sometimes improve the overall efficiency of the game and solve a wide range of issues.
If you're having trouble starting or saving in Marvel: Midnight Suns on your PS5, rebuilding the system database is a quick and simple solution.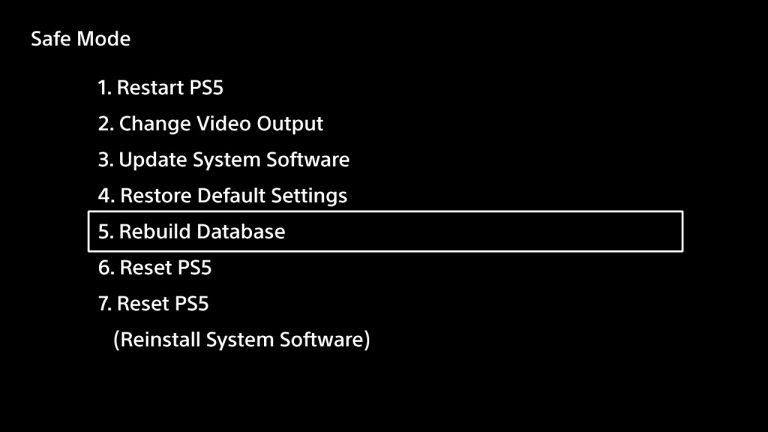 Turn off your PS5 console by pressing the power button and waiting for the LED indication to stop flashing.
Once the console has been switched off, press and hold the power button for a few seconds until you hear two beep noises, which may take six to seven seconds.
Connect a controller to the console with a USB cable, then press the PS button to view the menu.
Select the Rebuild Database option.
Select OK when the"The database will be rebuilt. Rebuilding the database may take a few hours" prompt appears.
When you hit the OK button, the console will begin resetting the data, and a status bar will display the progress and remaining time.
Fix #9: Reset your console.
Resetting your console is the last resort if Marvel: Midnight Sun crashes too often. If the console's system software or a strange hardware fault are to blame for the low performance, this might assist.
Here are the steps to factory reset your PS5:
Turn off your console. You must press and hold the power button for three seconds. Indicator light for power will flash for a few seconds and then go dark.
When the system has finished booting up, press and hold the power button once again. There will be two beeps; the first will sound when you push it, and the second will sound seven seconds later.
Simply plug in the controller's USB cord and hit the PS button to get started.
In Safe Mode, you'll have 7 Options. Select the Option 6 (Reset PS5).
FAQs
What causes Marvel: Midnight Sun crashing issues on PS5?

As a newly released game, the most likely reason for the crashes right now can be poor coding. Fortunately, a situation like this will most likely be fixed over time by the developers so the best thing that you can do is to keep the game updated.
Other causes includes faults within the system software and, for those with the physical copy of the game, might be bad or damaged game disc.

Can Midnight Suns crashing issues On PS5 be fixed?

Definitely. As long as there's no hardware damage or malfunction in your PS5, the crashes that you're experiencing on your console now can be caused by a bug or software glitch, which can be fixed by updates or the troubleshooting in this guide.