In what is being seen as a long-overdue feature, Instagram has formally enabled direct messaging on any web browser, including desktop computers or laptops. However, this feature is only available to a limited number of users as it's not a proper rollout yet. However, given that the company is already testing this feature, it shouldn't be long till it makes its way to all account holders over the coming weeks.
The inclusion of this feature finally means users don't require a mobile device in order to send a direct message to a contact or group. With mobile-only support offered by Instagram up until now, this change will finally provide a new way for Instagram users to interact with each other.
The addition of a web-browser will also consolidate Instagram's stand in the market as a standalone messaging app. Its parent company, Facebook, has put forth multiple plans for the unification of all its messaging services, including the recently launched Threads.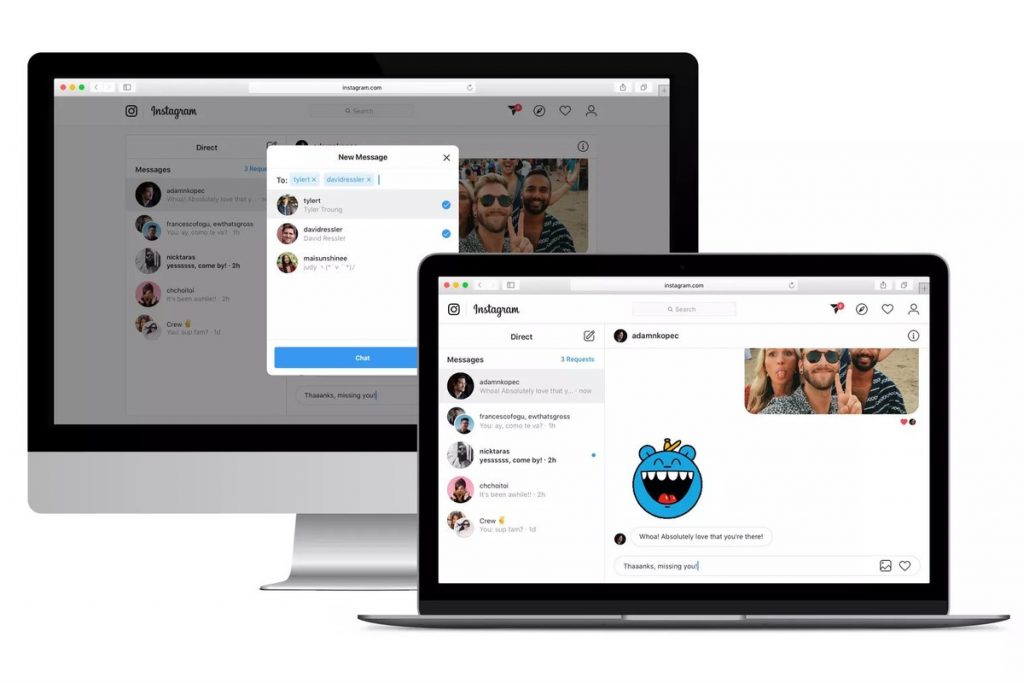 With privacy concerns being raised with apps like Facebook, Instagram has somehow managed to stay clear of controversy, thanks in part to its robust privacy policy and the addition of catchy new features that encourage engagement with users from all over the world. In November 2019, the social media giant removed "likes" from its platform, displaying generic information instead.
This feature was apparently put in place to combat the stigma behind not having an adequate amount of likes for a picture or video. Since this update, only the user who posted the photo or video is able to see how many people liked it.
What do you make of this new addition to the app?
Via: The Verge