Huawei has been caught using professionally captured DSLR photos as its own for the promotion of the P40 Pro flagship.
The company was caught by a user who viewed the video posted by Huawei on Weibo and found two images hosted on photo-sharing service 500px.
Huawei has since apologized and removed the two plagiarized images.
Chinese manufacturer Huawei is currently in hot water after a report from the South China Morning Post revealed that the company used photos taken from a DSLR as its own. This came to light during a marketing campaign on Weibo for the new Huawei P40 Pro smartphone. Of the many photos shown by the company, two were picked from 500px which is a photo-sharing site.
Huawei has since apologized and said that one of the company's editors "wrongly marked" these photos as their own. The company consequently removed the two photos from the video post as well. As you can see from the comparisons below, Huawei has merely zoomed in on the two photos to make it look different. But a closer look reveals that they're the same pictures. It's surprising that the company or perhaps one of its employees would think that a tactic like this would work in today's world.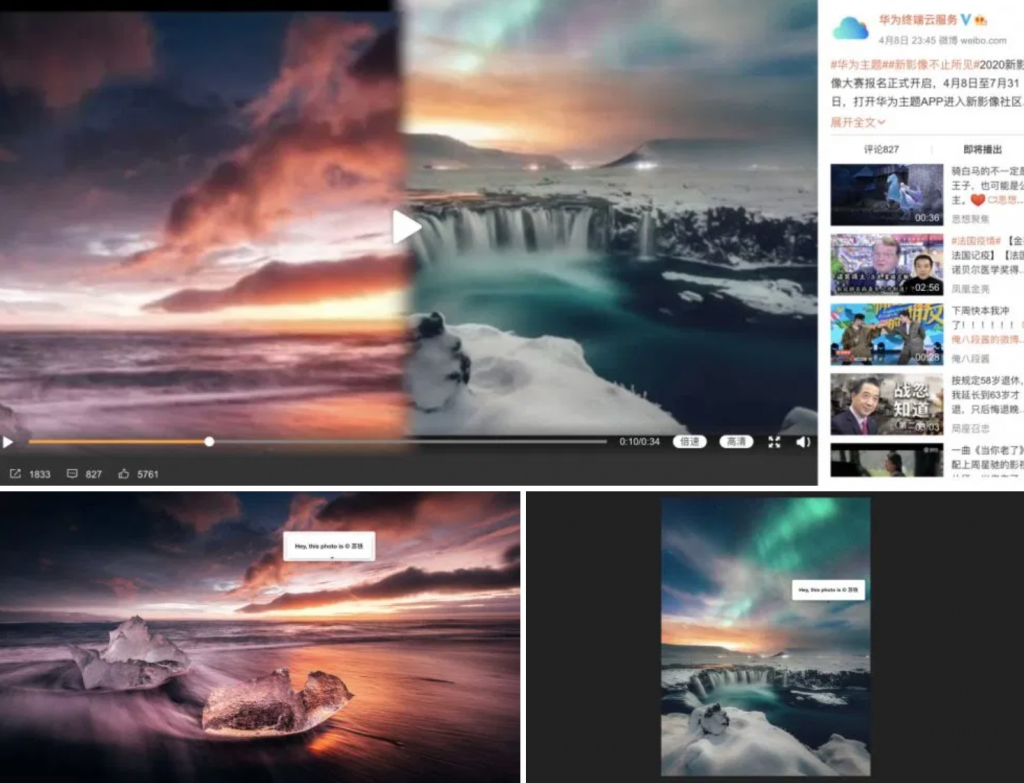 It's also worth mentioning here that Huawei has done this a handful of times in the past, and their defense seems to be the same each time. Korean manufacturer Samsung was also caught doing this a few years ago, so this is certainly not new to the industry.
The concern remains that people could easily be misled into thinking these photos were the real deal and then purchase the P40 Pro. In reality, early opinions of the Huawei P40 Pro indicate that the camera performance is on par with high-end offerings.
What do you make of this incident?
Source: SCMP
Via: 9to5Google