For those who miss the days of 24, Jack Bauer and his heroic antics, there is a similar show called Homeland that airs on Showtime, something you might not be able to catch if you decide to ditch your cable subscription. Luckily, streaming services are starting to become more and more popular, so that all of the shows you catch on TV can now be streamed online through a streaming provider.
---
At A Glance:

How To Watch Homeland Live Online Without Cable
---
* If you buy through links on our site, we may earn an affiliate commission. For more details, please visit our Privacy policy page.
If Homeland is one of those shows you don't want to miss out on, there's quite a few options for catching it live on a streaming service. Follow along below!
How To Watch Homeland Live Online Without Cable
Streaming Boxes
Just one streaming option that many folks are choosing these days are streaming hardware. Plug in a Fire TV or Roku Ultra into your old TV, and you can turn it into a Smart TV that can stream almost any show you want (or even play Netflix, YouTube and so many other apps).
Of course, there's some channels just not available on Fire TV and Roku Ultra; however, the Showtime app is available on both pieces of hardware. All you have to do is download it, subscribe to Showtime, and you'll be able to catch all of your favorite Showtime TV series , including Homeland. Get started with the Amazon Fire TV or Roku Ultra at one of the links below.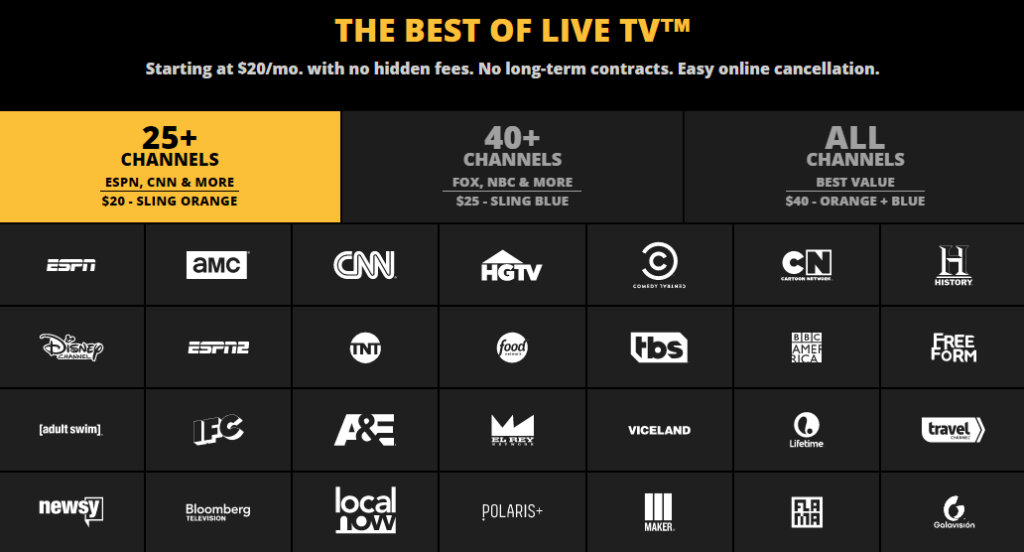 Sling TV is honestly the best choice here, as it'll be your cheapest option. Showtime is available on it, but as an extra. So, you'll have to first buy into Sling TV's Orange package, giving you a base 20+ channels to use. Then, you can customize your Orange package with Extras, such as Showtime in this case.
That's the cheapest way to start watching Homeland live online. Any other choice on here and you're looking a monthly fee. Now, you're free to try out your package for 7-days for free on Sling, and if you don't like it, you can ditch it before the trial ends, costing you no money. Get started with your free trial below.
2. Hulu
You can also watch Showtime on Hulu. Believe it or not, Hulu now has its own "With Live TV" package, costing a monthly fee. It's a little pricey, and if you want to Homeland on Showtime, that'll cost an extra bucks, as it's considered to be a Premium channel, So your Hulu with Live TV package will cost you a monthly fee.
You can also catch Showtime on YouTube TV. You have to buy YouTube TV's base package at $40 per month, but then you need to buy Showtime in addition to that, as much like Hulu, it's considered a "Premium" channel. In fact, it's a little pricier on YouTube TV. We'd recommend shying away from this option, as YouTube TV does experience quite a few outages, making it rather expensive simply to start missing shows at random due to technical failures.
How To Watch Homeland Live Online Without Cable Verdict
As you can see, when you start getting into premium channels like Showtime, things can start getting a little pricey. However, you can still get your TV fix cheaper than a cable subscription this way, especially if you end up going with Sling. And, if you're not entirely on-board with it, Sling does offer its 7-day free trial for those that would prefer to test the waters first.
As far as affordability goes, Sling is your best option here. If you're not into Sling and want something else, your next best option is to pick up a Fire TV or Roku Ultra, and sign-up for Showtime as an individual subscription. It's a whole lot cheaper that way on a per-month basis.
* If you buy through links on our site, we may earn an affiliate commission. For more details, please visit our Privacy policy page.