If you're travelling abroad it can be difficult accessing all of your favorite streaming content back home. In some countries, the content is outright blocked, or there might be a supreme lack of content available on a service such as Hulu due to copyright and contract obligations. As disappointing as that initial shock of not being able to access your content might be, there's still a way to access your favorite content while abroad, and that's through a VPN. A VPN will mask your IP address so that streaming services aren't able to see where your geographic location is, allowing you access to all that more content. You can even select a "country" that your IP appears from, allowing you to watch content based out of that country.
* If you buy through links on our site, we may earn an affiliate commission. For more details, please visit our Privacy policy page.
So, if you're sold on a VPN, but not sure which one to use, be sure to follow along below, we'll show you all of the best options for watching Hulu abroad! Here are our top picks!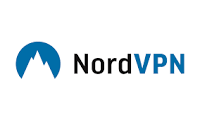 First up on our list, we have a neat VPN called NordVPN. NordVPN is one of the best VPNs that you can use right now, featuring over 4,000 servers spread across 60 countries or more. This ensures that users are always close to one of NordVPN's servers, giving them faster download and upload speeds, as that all depends on proximity when it comes to a VPN. On top of that, NordVPN, offers 256-bit AES encryption and SHA256 authentication, which means you'll always stay safe while browsing the Internet with this VPN. On top of that, there's DNS and IPv6 leak protection, as well as support for a bunch of security protocols, so safety isn't a concern here. NordVPN also has an automatic kill switch that will keep you protected, even if you experience a dropped connection. Get started at the link below.
Get it now: Here


ExpressVPN is another really good VPN, optimized primarily for video streaming. With ExpressVPN, you shouldn't have a problem with speed when streaming all of your favorite Hulu content. There's over 1,000 servers across 94 countries, so not nearly as many as NordVPN, but still a fairly respectable amount. You still get all of the great security features that NordVPN has with ExpressVPN — 256-bit AES encryption, SHA256 authentication, DNS and IPv6 leak protection, support for many different security protocols, and even an automatic kill switch to lock things down in the event of a dropped VPN connection.  ExpressVPN is also a great free VPN option since they offer 30 days refund window, no questions asked.
Get it now: Here
Next up, we have VyprVPN, created by a company called GoldenFrog that is claiming their VPN is one of the most powerful in the world. That might be true in some sense, as VyprVPN does offer you some really good security. Really, they're mostly like any VPN — masking your IP so that you can access censored and region-blocked content, keeping you protected through all of the usual encryption and authentication keys, and so on. VyprVPN also hides your IP address from your ISP, which can improve your Internet speeds if your ISP is throttling certain services on your network.  All these features make VyprVPN a great choice as hulu VPN and even Netflix VPN as well.
Download it now: Google Play
Next up, we have CyberGhost. They have a few more servers than ExpressVPN, with 1,200 spread over 50 countries. That said, you shouldn't have a problem unblocking Hulu abroad, nor should you have a problem accessing US-based content since you can choose the country that your IP/server is coming from. CyberGhost says their servers are optimized for speed, so streaming content should be really smooth and efficient. Of course, you get all of the great security features as well — 256-bit AES encryption, SHA256 authentication, DNS and IPv6 leak protection, support for security protocols, and an automatic kill switch.
Download it now: Google Play
Last, but certainly not least, we have Strong VPN, probably one of the most secure VPNs on our list today. StrongVPN will provide you ample security with a 2048-bit RSA security key on top of a 256-bit AES encryption key. Security really is Strong VPN's "strong" suite here, so you can be sure that you'll be protected while browsing the Web or accessing Hulu. On top of that, you'll still be able to unblock Hulu in certain countries, access it with another country's IP address, and so on. Of course, you'll still get things like DNS and IPv6 leak protection, an automatic kill switch, and support for all of the standard security protocols. You can't go wrong with StrongVPN.
Download it now: Google Play
Verdict
No matter what VPN you choose on this list, you'll get something that's more than capable of accessing Hulu from abroad. With these VPNs, you should get your standard Internet speeds, possibly even better if one of the VPNs stop your ISP from throttling your connection based on what you're doing on the 'net. Out of all of these, we really think NordVPN is the best bang for your buck, simply because of the sheer amount of servers available.
* If you buy through links on our site, we may earn an affiliate commission. For more details, please visit our Privacy policy page.