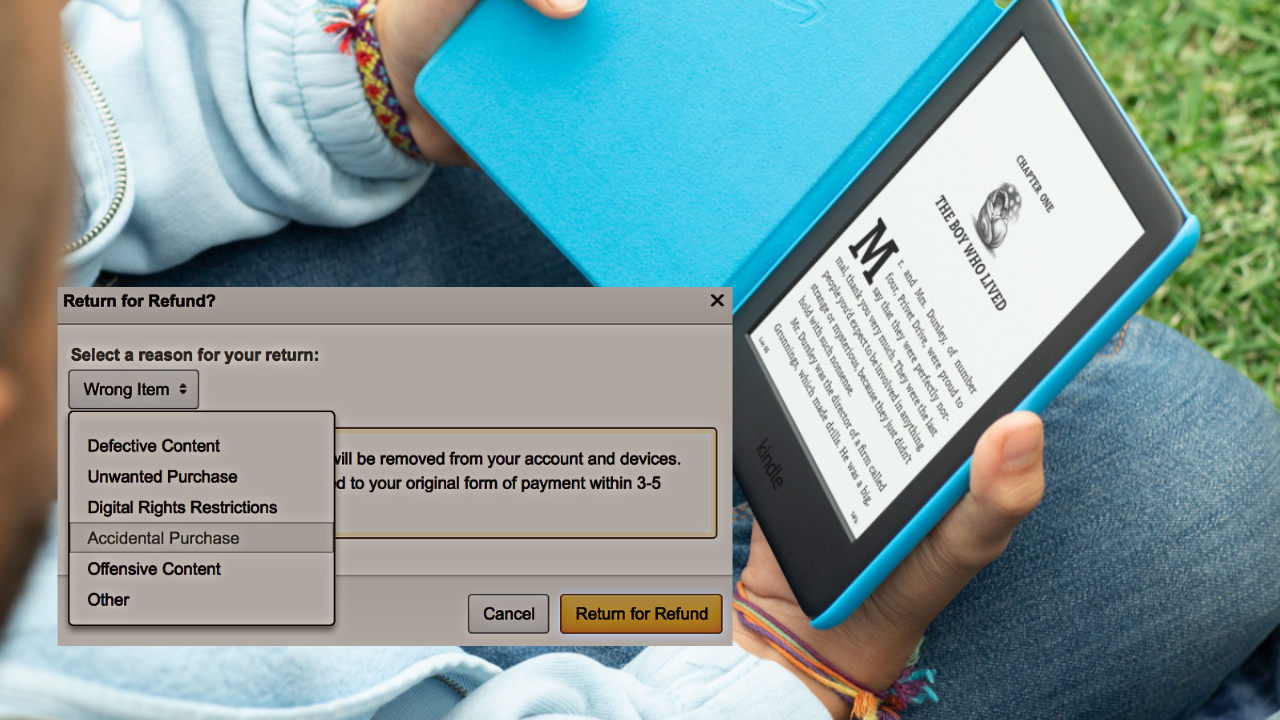 Parental controls on Kindle can be used to help parents monitor and control what their children are accessing on their Kindle device.
This can help to ensure that children are not accessing inappropriate content, such as explicit or violent material, or spending too much time on the device.
Parental controls can also be used to limit the amount of time a child can spend on the device, as well as to restrict access to certain features.
Most importantly, if you are a parent of a younger child, you might want to restrict your child from accidently making purchases on your Kindle.
Parents want to keep their children safe, and Kindle parental controls can help. In this article, we'll look at how to set up parental controls on a Kindle device.
Setting Up Parental Controls on a Kindle Device
To start, you'll need to add each child to Amazon Household via your main Amazon account. You'll need to
Go to Your Account in settings
Then find Amazon Household
Then, you'll need to enable parental controls on the Kindle device.
On a Kindle Fire
Click on the 3 dots on the top right corner
go to Settings
Parental Controls near the bottom
go to Restrictions

from there, Kindle will either ask you to setup a Parental Controls Pin or enter your existing Pin

Toggle the controls you would like to disable on the Kindle, the options available are

Web Browser
Store (turn this off to restrict your child from making any unintended purchases)
Cloud
Goodreads
On a Kindle ereader
Swipe down from the top of the ereader and choose All Settings > Parental Controls > Restrictions. This allows you to enable or disable the web browser, store, cloud, and access to the Goodreads social network. You will be prompted to set a PIN after you make your choices.
Finally, go to the Amazon My Content and Devices page and choose Content on the upper left. All content in your library is automatically configured to "Off" for a child's profile. You can enable anything you own, including documents and files.
Do Kindles Have Parental Controls?
Yes, but you need to enable the feature. However, this does enable you to hand-pick what kids can read and do on each tablet to a point.
Keep in mind you'll also need to configure parental controls in games and apps like Overdrive and Libby, which allow you to borrow from local libraries, and may not apply to independent browsers such as Opera.
So if you have those apps enabled for kids, take a moment to research their parental controls as well.
How to Cancel Accidental Order on Kindle?
Accidental purchases can be reversed.
Go to your orders page
Look for digital orders and find the order
Click into the order and request for a refund
Kindle books can be returned within seven days of purchase for a full refund.
Refunds may not take immediate effect as Amazon must review the refund request to decide if a book is eligible for return.
Books purchased more than seven days previously cannot be returned.
How to Speak to Live Amazon Customer Service by Phone or Live Chat?
If nothing above solves your issue, the best thing to do is to speak to a customer service rep. Amazon actually has someone ready to solve your issue 24 hours a day and 7 days a week.
Simply go to their customer service page here.
Click on "Help with something else"
then "Something else"
then "I need more help"
from there, you will have the option to request a phone call or chat with a live representative
How do I reset Kindle parental controls?
On a Kindle Fire tablet, after you enter an incorrect password five times, you'll receive a prompt to reset the password using your Amazon account.
On a Paperwhite, however, the only fix is to factory reset the device. Enter 111222777 as the password, and the device will erase itself.
Once it restarts, you can sign back in to your Amazon account and re-download your books.
How do I turn off a Kindle Paperwhite?
Paperwhite does not actually turn off, it simply goes to sleep. But do not worry, it does a great job saving battery without completely turning off. Press the Power button or close the cover of your case to turn off the screen.