Have you experienced deleting contacts on your #GalaxyS5 after duplicates started appearing out of nowhere? Don't worry as you're not the only one with this issue. Contacts app is one of the most problematic apps in an S5 as it keeps a vital hub of information for many apps. The many different ways apps behave when interacting with other apps all linked to the Contacts app can potentially create complications.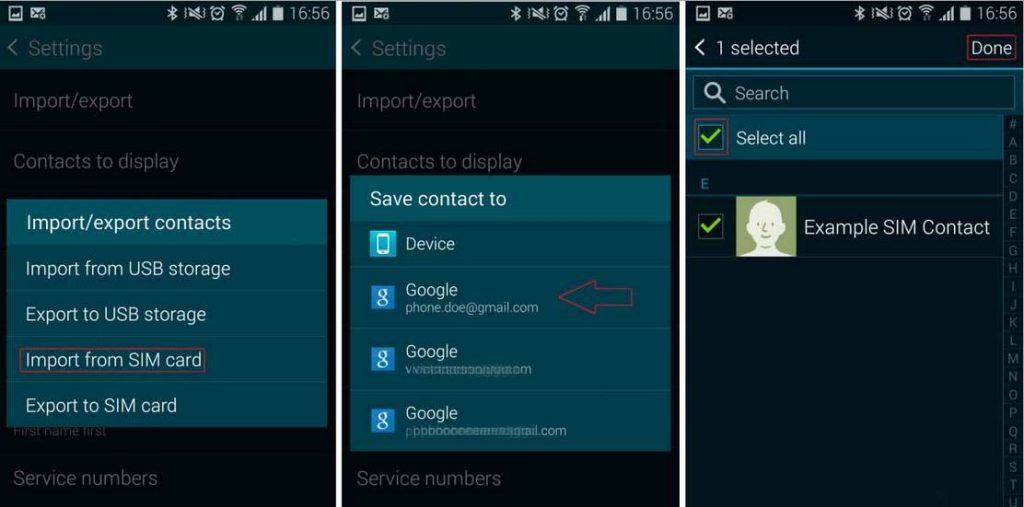 Below are some of the problems shared by other readers:
If you are looking for solutions to your own #Android issue, you can contact us by using the link provided at the bottom of that page.
---
Problem #1: How to remove duplicate contacts on Samsung Galaxy S5
I ran into your website when I was trying to find a solution for my Samsung Galaxy S5 device.
The problem occurs with Contacts.
Everything else, however, seems to be working OK software-wise.
However, hardware-wise it is not. In the last few days my battery started draining super-fast (it takes approximately a half of the working day for the battery to drain completely). Usually, the battery lasts for two days on s/b and one whole day when I use the phone extensively. Odd…and… the two seem to be unrelated.
At the same time, the phone is much warmer than usually.
Moreover, a few weeks ago I installed (for the first time) an SD memory card. It is a 32GB Samsung EVO+, declared original by the eBay store at which I purchased it. So far I seem to have no problems with the SD card.
 The problem with Contacts started manifesting in such a way that my screen would start almost instantly freezing while in Contacts, slightly affecting the overall speed of the phone for a while and also rendering me unable to use the screen for some time (either a black screen and completely frozen phone or just frozen Contacts screen while phone reacts after a few button presses). Then I noticed each of my contacts is multiplied many times (some 32 times and some even 50 times). I normally have around 2500 unique contacts throughout a few different accounts and locations, including 3 Google accounts, Samsung account, Skype, LinkedIn, Viber, device contacts and SIM contacts.
Some contacts have been doubled or tripled between device locations and/or accounts during earlier migrations due to phone switches, and I have had no problem with that, taking care of them on the go, especially after Contacts allowed contact linking.
However, since contacts multiplication is now blown way out of proportion, I decided to take some action.
 Firstly, I tried to remedy the situation by using Malware Bytes and Avast scans respectively. No problems were found by either scan and my issue persisted.
Next, I decided to clear Contacts cache (only cache, not data). Btw, what does clearing data do?
Clearing cache did help a bit with the ease of access to Contacts, but the multiplied contacts remained.
Pulling the battery out did seem to speed up the phone, but the problem remained. Also, unreasonably fast battery drainage is still present. And my battery instantly lost 20% of power after taking it out, putting it back in and switching on the device. All within 30 sec. to 1 min. time frame.
Then, I experimented with Contacts' settings and chose only to display contacts form one of the accounts as opposed to displaying All contacts (Settings -> Contacts -> Contacts to display) and that seemed to nail it. Indeed, at that moment my Contacts displayed no more multiplied contacts. Therefore, I followed the same logic and repeated my choice for each account and location separately, testing the outcome. No account or location displayed multiplied contacts, that is, until I got to Viber. Only with Viber selected Contacts displayed multiplied contact inputs. Since the indication was that Viber might have been the cause of the problem, I thought that updating Viber could solve the issue. Well, I was wrong. The other option would be to try to uninstall Viber, but … this is where I decided to stop and write you asking for help.
 Why? Well, if this thing escalates I am afraid I might do something stupid and mess up the data, the software the hardware, or all three.
 Oh and yes, as soon as I use the search box in Contacts, the problem pops up, regardless of the account or location being displayed.
 Therefore, I am unbearably patient in waiting for your wisdom. Please do try to shed light upon this Android curse.
Thank you for your understanding. — Ernesto
Solution: Hi Ernesto. Regarding your secondary concern about battery draining fast and phone getting hotter than usual, the best course of action is to identify the cause first. Overheating can be a manifestation of anything really but it's commonly one of the symptoms of a bad battery. You can try using another battery to see the difference.
To address battery drain issue, you can refer to this article: Best tips to extend battery life on your Samsung Galaxy S4 and S5.
Now to your main concern.
Having duplicate contacts in a smartphone nowadays is common. If you do not spend some time managing your contacts, it won't surprise us to know that you will soon have headache sorting them out, especially if you install apps that have their own list of contacts. We don't blame you of course. Obviously, it's not your fault, or any other user, that a smartphone is so "dumb" to not being able to manage contacts seamlessly on its own.
Well, the fact is, Samsung has anticipated this scenario and the stock Contacts app is supposed to handle this issue without causing any trouble. Sadly, the system does not always work as designed for a variety of reasons (like bugs, third party glitches, etc). Your smartphone is not as "smart" as we would like it be when it comes to sorting contacts. It needs a little help. Doing so in your case is actually simple.
While there are other ways to deal with this issue such as manually deleting and/or moving contacts with the help of another device or a computer, the most efficient way to do so is by using a third party. Since clearing the cache did not work, nor will clearing the data I guess, you want to fix the issue by using the most hassle-free way. (To answer your question about what clearing app's cache does, please refer to this post — Difference of Clear Cache and Clear Data in Android).
Simply install Duplicate Contacts app on your phone (this is a free app from Google Play Store) and let it do the messy job for you. Depending on the number of duplicate contacts it may have to scan and delete, the entire process may take for a few minutes. It's a pretty straightforward app and does not require any user intervention when scanning. The only thing to do after the scan is to confirm whether or not to delete the duplicate apps. That's it!
Problem #2: Galaxy S5 contacts have disappeared
Contacts. Some have merged. Some disappeared completely. Some have also changed contacts names with other peoples details.
Also can't seem to open Internet tabs properly. If I open more than 1, it won't allow me to see other tabs unless I close those opened last. Thanks for your help. — Chantelle
Solution: Hi Chantelle. Contacts don't simply merge or insert themselves to other contacts without a reason. Your first task should be to identify what causes the problem.
From our experience, an issue like this can be triggered by bad third party apps or a corrupted firmware or operating system. If the problem started after installing an app or downloading an update, try doing a factory reset to clean things up.
Sadly, there's really nothing much that we can do about the currently missing contacts. The best that you can hope for after a factory reset is to manage the remaining good contacts and keep it that way.
Before doing a factory reset, make sure to create a backup of all your personal data (photos, videos, contacts, etc.) either through Samsung Kies or to any cloud-based services.
To perform a factory reset, here are the steps:
Power down the Galaxy S5.
Press and hold the Volume up button, the Home button, and the Power button together until you see the Android on screen.
Use Volume down to highlight the wipe data/factory reset option and press the Power button to select it.
Use Volume down again to highlight Yes – delete all user data and press Power to select it.
Use the Power button to select Reboot system now.
When the S5 restarts it should be completely wiped and ready to set up again.
Doing a factory reset brings everything back to its default configuration including that of your internet browser app so this will fix that issue.
Problem #3: Galaxy S5 app unable to show its contacts list
When I select contacts, it shows "no contacts".
If I restart the S5 the contacts list returns, but later on going back to contacts, same thing happens. I have cleared cache, I have uninstalled the app and reinstalled. Any suggestions? — Mona
Solution: Hi Mona. It would have been helpful if you include the name of the app in question here. Anyway, if re-installation did not help, consider doing a factory reset.
If you paid for this app before, try to contact the app's developer for more direct product support.
Problem #4: Galaxy S5 text messages shows only number, not name
I recently updated my phone to the G900VVRU2BOG5 upgrade & all my contacts are not loading. I've tried a soft reset, clearing cache, rebooting, etc. My text messages show the number, but not the name. — Lauren
Solution: Hi Lauren. Like Mona, it's really helpful if you can provide the name of the app you are using. Assuming that you are using the stock messaging app, clearing the data (of both Contacts and messaging apps) may fix the issue.
If that won't do anything, try wiping the system cache. Here's how:
Turn off the device.
Press and hold the following three buttons at the same time: Volume Up key, Home key, and Power key.
When the phone vibrates, release the Power key but continue to press and hold the Volume Up key and the Home key.
When the Android System Recovery screen appears, release the Volume Up and Home keys.
Press the Volume Down key to highlight 'wipe cache partition.'
Press the Power key to select.
When the wipe cache partition is complete, 'Reboot system now' is highlighted.
Press the Power key to restart the device.
Problem #5: Galaxy S5 Contacts app keeps crashing
Contacts built-in app keeps crashing. if I try to add a new contact by pasting in the contract information,  the contacts app crashes with no error code (just says contacts has stopped working). This phone is about 1.5 years  old and has had the OS upgraded twice. — Thomas
Solution: Hi Thomas. Contacts app can crash if it's trying to access an unusually big number of items (in the thousands). Other causes can include an app glitch, third party app intervention, or firmware issue. Since it's tricky to pinpoint which of these things is actually the real reason behind, simply doing the standard software troubleshooting is the key.
Start by booting the phone in safe mode to determine if third party applications are to blame. If you haven't tried this before, just do these steps:
Turn the device off.
Press and hold the Power key.
When 'Samsung Galaxy S5′ appears on the screen, release the Power key.
Immediately after releasing the Power key, press and hold the Volume down key.
Continue to hold the Volume down key until the device finishes restarting.
Safe mode will display in the bottom left corner of the screen.
Release the Volume down key when you see Safe Mode.
Restarting your phone in safe mode if you think the issue happens right after installing a third party app or any update. If the issue fails to occur in safe mode, start uninstalling apps until the issue is gone.
Other software troubleshooting includes wiping the cache partition, deleting an app's cache and data, and doing a factory reset. All the steps are shown above.
Problem #6: Galaxy S5  not showing contact name in SMS
The error itself is this. I woke up one this morning and went to text a message to someone and find that all my contacts are gone! I still have my call and message logs. A strange thing is when I scroll quickly down through my list of logs I can see some of the contact names flashing by but they immediately change to the number the next millisecond and it says 'unsaved' beneath the number.
Does anyone have any suggestion? — Luke
Solution: Hi Luke. Looks like your issue is similar to Lauren above. We're pretty sure one of our suggestions in this post will work in your favor so please do any of them until you have eliminated the issue.
There is no app specific solution for these types of issues so we really can't say which one you should try first.
---
Engage with us
If you are one of the users who encounters a problem with your device, let us know. We offer solutions for Android-related problems for free so if you have an issue with your Android device, simply fill in the short questionnaire in this link and we will try to publish our answers in the next posts. We cannot guarantee a quick response so if your issue is time sensitive, please find another way to resolve your problem. 
When describing your issue, please be as detailed as possible so we can easily pinpoint a relevant solution. If you can, kindly include the exact error messages you are getting to give us an idea where to start. If you have already tried some troubleshooting steps before emailing us, make sure to mention them so we can skip them in our answers.
If you find this post helpful, please help us by spreading the word to your friends. TheDroidGuy has social network presence as well so you may want to interact with our community in our Facebook and Google+ pages.