Netflix is one of the top streaming platforms right now for movies and TV shows. They have plenty of favorites old and new, and then there's always the Netflix Originals that are worth keeping up on, too. And these aren't always shows created by Netflix, but shows that Netflix has picked up off of TV, making Netflix the only place that you can watch them now.
Suffice to say, Netflix has a lot of excellent content that you can watch. And at $8.99 for the Base Plan — or $12.99 for the standard — it's an excellent value compared to regular television. That said, Netflix does keep hiking the price up, which is something that folks don't always want to ride with. And at the $12.99 per month rate, you're still paying roughly $150 per year for a Netflix subscription.
If you wanted to negate this cost, there are actually a few ways that you can get Netflix for free legally, too. Not sure how? Here are some of the most well known ways today.
Use a friend or family member's account
One of the best way's to get free Netflix is to just use a friend's or family member's account. They'll need to be using a Standard or Premium plan, since the lowest Basic plan only allows folks to watch Netflix on a single device. On a Standard or Premium account, multiple people can be watching Netflix simultaneously on different devices.
You don't have to worry about cluttering up other people's profiles either. Netflix always a single account to create up to five personal profiles, which each have their own watch lists and recommendations. That way, you can friends and family aren't going to clog up your recommendations with their own interests and shows that they're watching.
To create a new profile, you can go to Netflix.com, or you can press the "+" button to create a new profile when you first log into the Netflix app.
Get Netflix for free from your cable company
One way that you can get Netflix for free is through your cable company. Sure, this may not necessarily be completely free, but if you're looking at starting a subscription with a cable company — or switching cable companies — this is a great way to save a little cash.
More often than not, cable companies regularly run promotions where you can Netflix for free, from as little as three months of the subscription to as much as a year.
If you don't know of any current promotions, it might be worth calling up your cable company — or another that you're considering moving to — and seeing if they have any current offers or plans that come with free Netflix, Hulu, or another streaming service.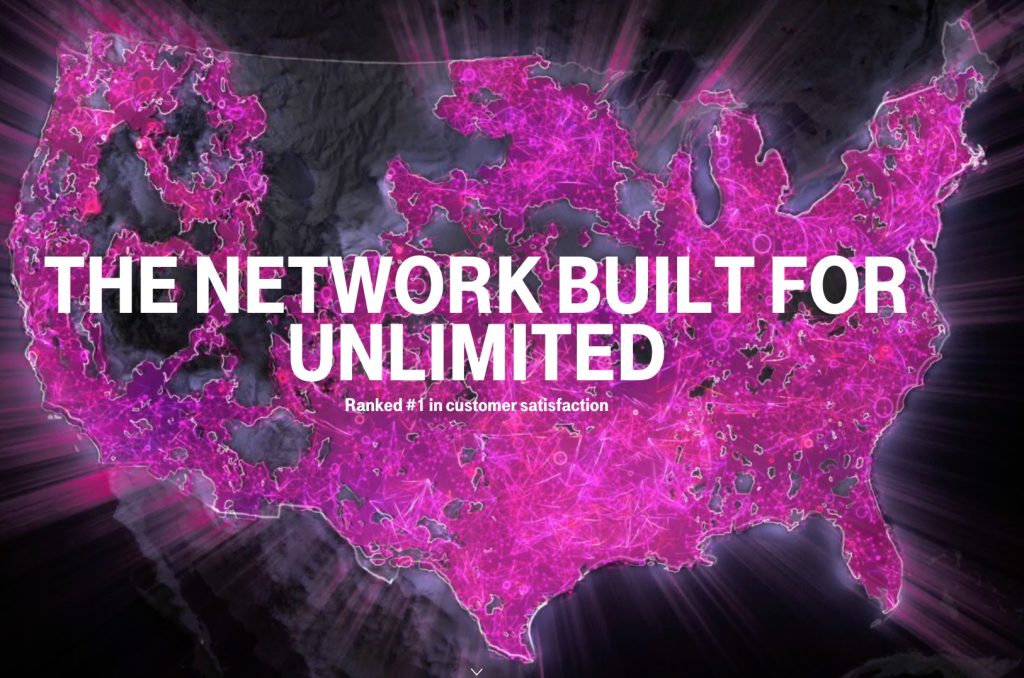 Get Netflix for free from T-Mobile
T-Mobile, the Uncarrier. They offer all sorts of goodies to get folks into their mobile network. T-Mobile throws in Netflix for free with a postpaid T-Mobile plan that you buy into. However, if you go for a prepaid plan — or a plan that doesn't require a credit check — T-Mobile won't let you have access to that free Netflix.
That said, sign-up for a T-Mobile One plan through the Magneta carrier, and you'll be able to enjoy free Netflix. Here's how it works
Sign up for the T-Mobile One postpaid plan.
Do not sign-up for prepaid or a plan that doesn't require a credit check.
Once you sign-up for T-Mobile One, you'll need to add at least one additional line to your account. In order to get access to free Netflix, you will need to have at least two lines on the account. You are only eligible for Netflix On Us so long as you have two lines.
Next, opt-in or check the box next to the Netflix On Us option.
Finally, you'll just need to wait for a text from T-Mobile, which should have instructions for setting up Netflix On Us.
Get Netflix for free from Verizon
Verizon does something similar, offering free Netflix to its customers on Verizon FiOS. They don't offer free Netflix to those on its mobile network, however. You will have to sign-up for Verizon FiOS TV, but even with that, free Netflix isn't available on all plans.
Here's the process to getting free Netflix with Verizon FiOS TV:
First, sign up for FiOS TV.
Next, you will want to ensure that you sign-up for a "triple play" tier that has television, phone, and internet all in one package.
Next, you aren't given free Netflix straight away. You will need to keep your FiOS account in good standing for 60 to 90 days. Afterwards, you'll receive an email from Verizon when you become eligible for a free Netflix account.
When you get that email, you can follow the link, or log in to your Verizon account and follow the instructions to sign-up for the offer.
Free trials
Almost everyone knows that Netflix offers a free trial to new customers. You can take advantage of that, getting to watch all the content you can consume on the major streaming platform for up to a month. One of the cool things about Netflix's free trial's is that, if you cancel your trial before it is up, Netflix will eventually reach out to you to offer you a new free trial.
This typically takes several months, so it isn't ideal if you cannot go long stretches without Netflix at a time. There's no set-in-stone formula or duration of time for when Netflix sends out these emails, so you could potentially be waiting a really long time.
But, when you do receive an email, all you have to do is click that Start Your Free Month button, log in with your account credentials, and then you're ready to get started.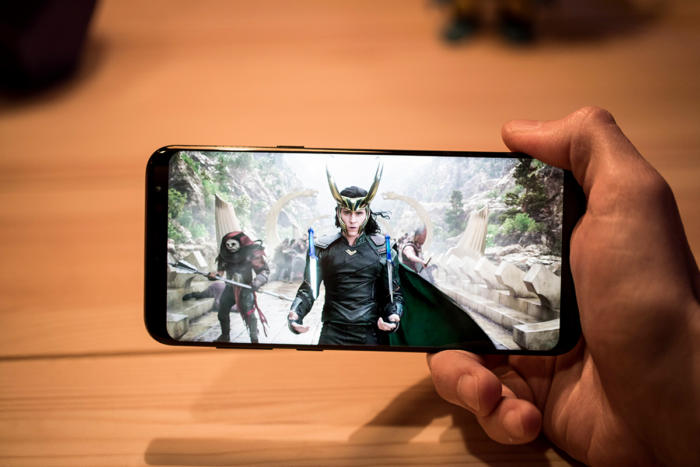 How about unlimited free trials?
The traditional way to sign up for a Netflix free trial is obviously to only do it once, and with a single billing method. That's what the intention is, and what Netflix wants you to do; however, if you're still not sure about the service, or would rather just not pay for it, you still have a couple of options available to you.
If you want, you can actually sort of "game" the system a little bit. Generally, you can only sign-up for one free trial from Netflix at a time, and you can still only do; however, with a little extra work, you can keep Netflix free trials going month after month.
So long as you have multiple emails — or can create multiple emails — and have access to alternative billing methods, you can sign-up for additional free trials without a hitch. You can even use different credit and debit cards, but you always have to have a new and unique card for every trial that you sign up for. If you really want to get into it. you can pick up prepaid Visa cards, and just use those, too.
Signing up for a Netflix free trial is easy:
Head on over to Netflix.com on your computer or phone.
Click on the big, red JOIN FREE FOR A MONTH button.
Next, click or tap on the SEE THE PLANS button.
Select your plan. You can choose from Basic, Standard and Premium. Once you choose, press Continue.
Next, you will create your account. Enter an email address and password, but keep in mind that this must be an email address you've never used before, as every Netflix account must have a unique email.
Now, select your payment method.
Finally, Enter your billing information, press START MEMBERSHIP, and you're ready to roll!
Keep in mind that you have to repeat this process every time you sign-up for a new trial. And every time you sign up for a new trial, as we've already reiterated, you must use a unique email address and payment option (one that you have not used before). You can use a credit or debit card every time, but it must be a card that you have not used before.
If you don't have multiple cards, you can actually pick up a prepaid Visa card, put money on it, and use that for your free trial, too.
Your other option is to just setup and link a PayPal account. Then, you can have your credit or debit card linked to the PayPal account, and set as your default payment method. And since you're using PayPal, Netflix isn't able to see credit or debit cards, so you can keep using those over and over again.
Don't forget to cancel your free trials
And of course, one of the most important things — don't forget to cancel your free trial accounts. If you forget to cancel your trial, Netflix is going to automatically charge you for another month, which is something you don't want to happen when you're trying to get Netflix for free.
Free trials don't always work
It's worth noting that, while your first free trial, and maybe the first couple, will work just fine, Netflix has been cracking down on folks constantly signing up for free trials. They've actually started saving IP addresses to a database. Then, they will match up your current IP address to the one that they have stored in their database, and if they match, they won't allow you to finish signing up for the trial.
That said, if you have signed up for a free trial before, you'll want to change your IP address before you do it again. The easiest way to do that is to change your location. That can easily be done by signing up from a coffee shop or a friend's house.
If you don't have access to that, those are things that you can easily do at home, simply by connecting up to a VPN on your computer or phone. The following two VPNs both are free, and are easy to setup.
VyprVPN
VyprVPN can be used on your laptop and your mobile phone — so it doesn't matter which device you're signing up for a Netflix free trial on. As an added bonus, VyprVPN  has excellent support for  privacy and security on the Web. With the encryption here, Netflix isn't going to be able to match your IP address with the one it has stored in a database.
All of your data is actually encrypted with 256-bit AES encryption key. They keep all of your history private, so that even your ISP cannot see your data. In addition, VyprVPN allows you to easily switch locations, so your IP address can easily be changed.
Download it now: Google Play
TunnelBear VPN
Tunnelbear is another excellent choice, and is probably one of the more user-friendly and easy-to-use options out there. The free plan includes 500MB of data, which refreshes every month. That's plenty of for folks who just need to hook up to something to sign-up for Netflix with another IP address.
The TunnelBear Android app isn't complex at all, and allows you to connect up in just one to two taps. Tunnelbear is available for the desktop as well — on Mac and Windows — so you can easily connect up from there was well. If you want to use Tunnelbear for more than that, it has excellent encryption and privacy features as well. You can choose to pay for more data, or to keep it as the free tier.
Download it now: Google Play
Verdict
As you can see, there are a lot of great ways to sign-up for Netflix for free, and without breaking any rules. The easiest way might be signing up for multiple free trials with new email addresses and credit cards, but you can also almost always find a friend or family member that will allow you to use their account. You might even be able to take advantage of a special offer from a carrier like T-Mobile to get a free years of Netflix.
These are all the ways that we know you can get Netflix for free, legally. Do you know any extra ways that you can Netflix for free? Let us know in the comments below!