The Samsung Galaxy Note 2 is still a powerful device. In fact, it's the model that made Note devices popular. If you own one, then your device is almost three years old and among the most common problems you'll encounter is a not charging issue. In fact, we received a lot of emails from our readers starting last year seeking help because their devices won't turn on and are not charging.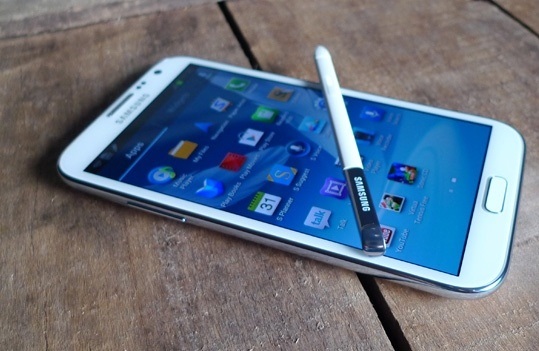 This post will address Samsung Galaxy Note 2 not charging issue and I will walk you through in finding what the problem is. It is very important that you know what the issue is because it's only then that you will be able to develop a strategy on how to fix it.
We are always following a safe procedure when it comes to troubleshooting. We don't suggest things that can potentially damage your phone. Try to go through these steps and see if you can find out what the problem with your phone is.
How To Fix Samsung Galaxy Note 2 Not Charging Issues
Step 1: Perform soft reset and check connectors
The soft reset is more like a reboot but with added steps that will drain electricity off stored in some components like capacitors. It will refresh the phone's memory and is very effective in dealing with minor firmware and hardware glitches. This is the first steps we will do especially if the phone is still on. Here's how…
Remove the back cover.
Pull the battery out of the phone and inspect every connector on the phone and wipe the connectors on the battery.
Press and hold the power key for a minute.
Place the battery back in and the back cover.
Turn the phone on.
Now, plug the phone in to charge.
If the phone won't turn on but fine, the LED indicator should light up to indicate it's charging. If it's not lit up, then the phone isn't charging and you must troubleshoot further.
Of course, if the phone is still on, you can immediately tell if then it's charging or not the moment you plug the cable in to the port. You should be able to see the usual charging icon.
Step 2: Check if the charger is still working
The charging unit is responsible in producing current necessary to make the phone charge normally so it must be the first thing you should check if the phone won't charge. The easiest way to go about this is to use a different or new charger. Since there's no guarantee the problem is the charger, it's better if you borrow a charger from someone who has the same phone as yours.
Another way to check if the charger is working is to use it to charge other phones. If other devices charge with your charger, then focus your troubleshooting on your phone and not on the charger.
You may also plug the phone to a computer to see if it responds to it. Computers and laptops produce lower amperage but if the phone responds to it, then it shows the charger is busted and needs replacement.
Step 3: Check if USB cable is broken
Just because the phone won't charge doesn't mean it's a charger problem. Remember that the charger isn't directly connected to the phone. There's something that bridges them and that's the cable.
If the phone is on it must be detected by a computer if plugged in even if there are driver issues. The machine should be able to detect something is plugged in to its USB port. If not, then there's a possibility it's the cable.
To verify further, use a different cord. Again, it's better if you just borrowed from someone because there's no guarantee it's the problem. Of course, if the phone got detect by the computer using a different cable, it's time you bought a new cable, otherwise, continue with your troubleshooting.
Step 4: Verify the battery is still working
If the phone is on, it is obvious the battery still works, although it's still not a guarantee it's perfectly good. Over time the battery deteriorates and while it can still hold a charge, it can't hold more charge like before. It works but it drains quicker and more often, it won't charge as much as before. So, it needs a replacement. You can only verify this by using a different battery to see if the phone works or charges fine with it.
On the other hand, if the phone isn't on, there's not much you can do about it. You definitely need a different battery to see if the phone turns on and charges with it.
Step 5: Send the phone in for repair
After you've checked the connectors, the charger, the USB cable, experimented with a different battery and the phone still won't charge, it's time you sent it to a technician to be checked or repaired. It can be a hardware issue, although we don't know for sure if it's serious or not.
There are times when the charging port is loose and proper contact isn't made resulting to the failure in charging. This is one of the problems you can't do something about especially if you are not comfortable in opening the phone up for check up. That's why you need help from someone who has sufficient skills.
Having problems with your phone that's not charging?
We can help you troubleshoot. We already published troubleshooting guides for the following devices: