The iFox iF012 not charging issue can be caused by different factors. It could be due to a corrupted speaker setting, a faulty charging port, defective charger, or faulty battery. To fix this you will need to perform a series of troubleshooting steps on the speaker.
The iFox iF012 is a portable Bluetooth speaker that's designed to be used in the shower. It is waterproof so there's no need to worry about it getting wet and it also has an integrated microphone so that you can answer calls even when you can't reach out to your phone. Some of its features include a rugged design, 10 hours of playback time on a single charge, and excellent sound quality for its price just to name a few.
Technical specs of iFox IF012:
Fully Submersible and 100% Waterproof (IP67 certified)
Loud HD sound with an impressive 5 watts of power
Connects to all Bluetooth Devices in less that 6 seconds
Up to 10 hrs playing time
Dedicated suction cup included (detachable) & Carabiner Hook
Built-in-Mic for hands free calls
33ft wide Bluetooth range
Pairs easily to any Bluetooth devices such as phones, tablets, computer, radio
What to do when your iFox iF012 won't charge
One problem that you might encounter with your iF012Bluetooth speaker is when it does not appear to charge. This can be an annoying issue especially if the speaker is running low on power as you won't be able to use it. Here are the troubleshooting steps you need to do to fix the problem.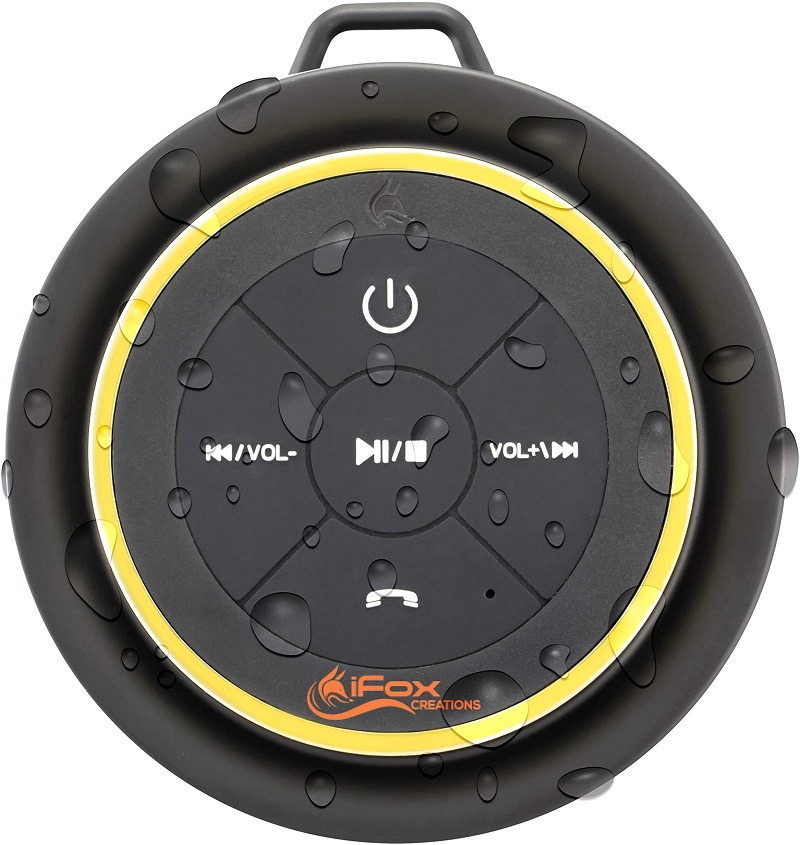 Method 1: Dirt present in the charging port of iFox iF012
The first thing you will need to do in this case is to make sure that the charging port of the speaker is dry and free from any dirt or debris. If you find any obstructions inside the charging port then its best to clean this using a toothpick or by blowing into it until it is free from any dirt. Once this port is clear try to check if you can charge the speaker.
Method 2: Replace the charger to fix not charging issue
You might be using a defective charger to charge this Bluetooth speaker. Some of the reasons why a charger won't work is if its cord is damaged or if the adapter itself has a faulty circuit. Try using a different charging cord and wall charger to charge the speaker. You can also use the charger of your Android phone to charge this speaker as long as it uses a micro USB cord.
Method 3: Defective battery
If the battery of the speaker is damaged then it won't get charged. If this is the cause of the problem then replacing the battery will fix this. It's recommended that you have this done at a service center.
Method 4: Defective circuit board
If water gets inside this speaker then it could damage its internal circuit. Once this happens you won't be able to charge the speaker or even turn it on. To fix this you will need to have this checked at a service center.
Having charging issues on your Bluetooth speaker can be a frustrating experience. Hopefully, this solution will help you fix the problem.
Visit our TheDroidGuy Youtube Channel for more troubleshooting videos.
Also Read: