Encountering the frustrating issue of Anker Soundcore not connecting? Look no further than this comprehensive guide, offering four effective troubleshooting methods to swiftly resolve connectivity challenges. Uncover the key insights to ensure seamless audio streaming and an uninterrupted listening experience with your Anker Soundcore device.
The Anker Soundcore 2 is a portable Bluetooth speaker that can deliver a loud volume with enhanced bass. This usually sells for US$40 and is perfect to use indoors or outdoors. Some of its features include 24 hours of playback time, an IPX7 protection and Bluetooth 5.0 just to name a few.
Technical Specifications of Anker SoundCore 2:
Weight: 414g/12.6 ounces
Size: 6.6 x 1.9 x 2.2 inches
Playtime: 24 Hours
Bluetooth Range: 20m/66ft
Playtime: Up to 24 hours
Input: 5V=2A
Impedance: 4Ω
Audio Output: 6W x 2
Driver(full range): 1.5 " x 2
Charging time: 3 hours
Frequency Response: 70 Hz-20KHz
4 Troubleshooting Tips for Anker Soundcore Not Connecting Problems
One problem that you might encounter with your Soundcore 2 Bluetooth speaker is it's Bluetooth feature doesn't seem to work. This can be an annoying issue especially if you want to use it to play your favorite music. Here are the troubleshooting steps you need to do to fix the problem.
1. Perform a factory reset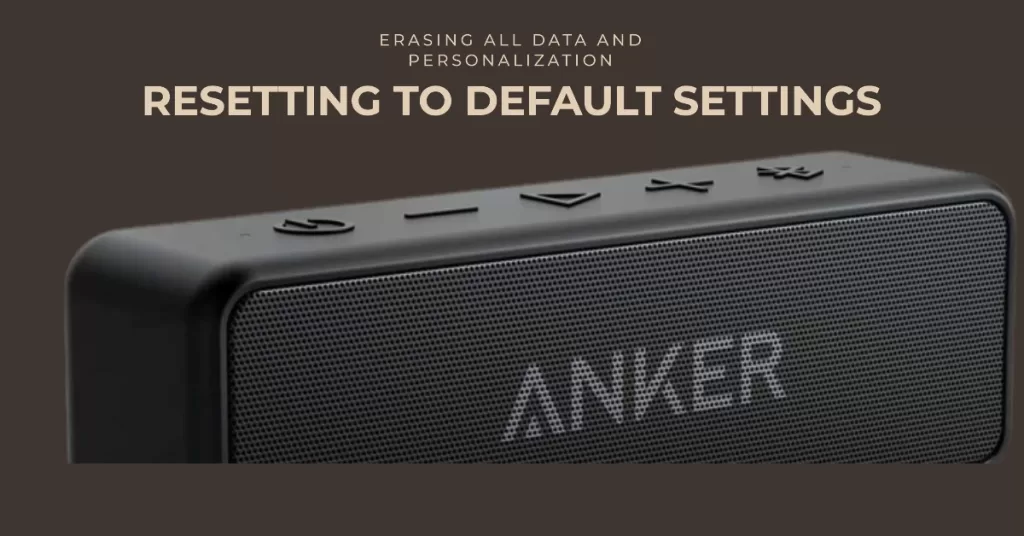 The first troubleshooting step you should do is a factory reset or hard reset. This is a procedure that removes any custom data on this Bluetooth speaker and brings it back to its default settings. This is a useful troubleshooting step to do when you are experiencing problems with the device such as when you can't make a Bluetooth connection or when there it does not turn on.
Power on your speaker.
Press and hold both Volume+ and Play/Pause buttons at the same time for about 5-8 seconds until you hear a voice prompt that informs you that the speaker has powered off. This reset erases all settings and reverts the speaker to its default out-of-box state.
After performing these steps try checking if the issue still occurs.
2. Pair the Bluetooth device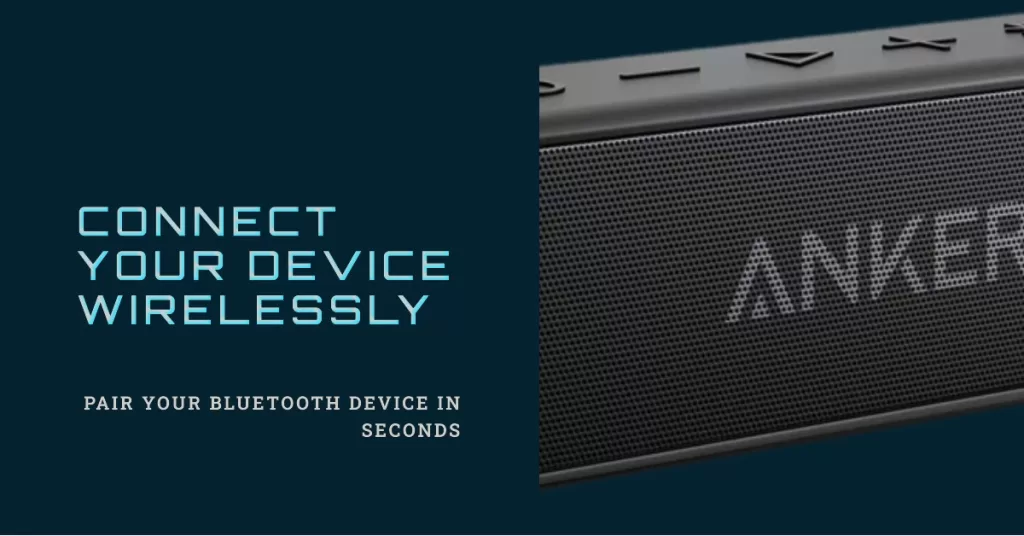 There's a possibility that the problem is caused by the Bluetooth speaker being currently paired to another device. To fix this you will need to pair the speaker again by pressing and holding the Bluetooth button for at least 2 seconds. Make sure to delete this speaker connection on your phone before connecting to it again.
3. Charge the Anker SoundCore 2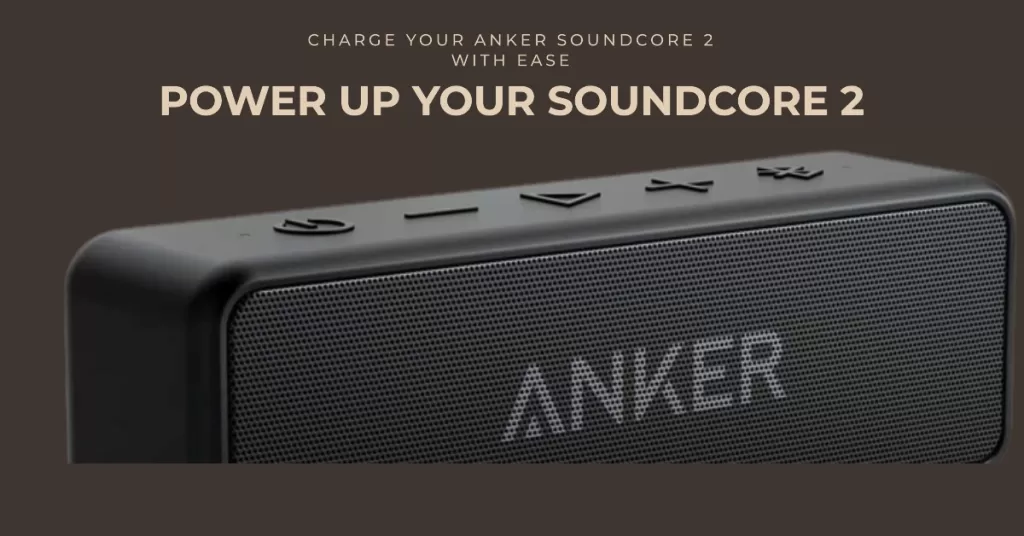 When this speaker battery is low in charge then there's a possibility that its Bluetooth feature won't work. If the battery has no power left then all you need to do is to charge it. When charging this speaker its best to use a wall charger with an output of at least 2 amps. Leave the speaker charging for at least 3 hours then try to check if the Bluetooth issue still occurs.
4. Device is not in range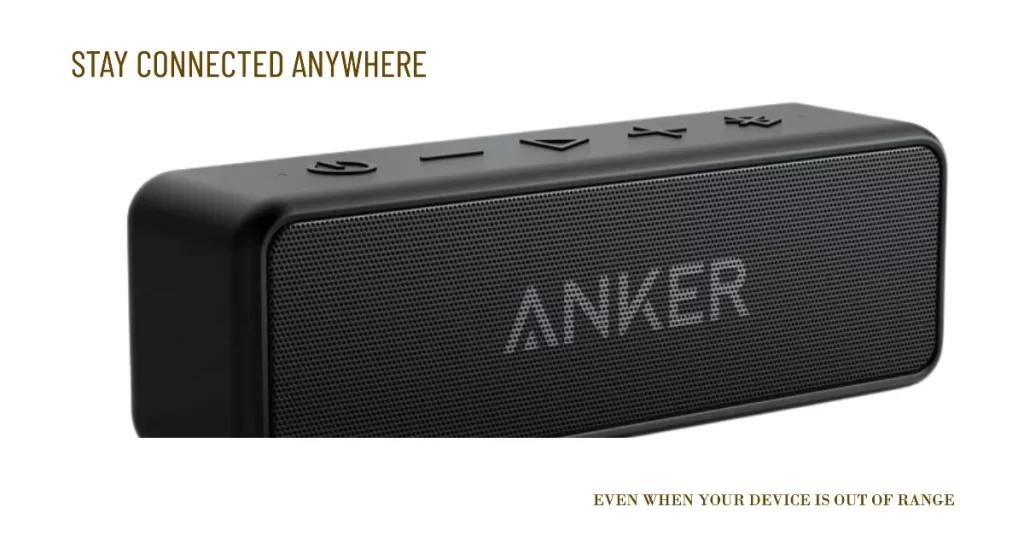 To get the best listening experience using this Bluetooth speaker, the device it is connecting to should not be more than 100 feet away. This range will decrease if there are a lot of obstructions or signal interference such as walls or radios between both devices.
Try placing the speaker and the device it is connecting to side by side then check if the problem still occurs.
Having connection issues on a Bluetooth speaker can be a frustrating experience. Hopefully, this solution will help you fix the problem.
Visit our TheDroidGuy Youtube Channel for more troubleshooting videos.
Also Read: