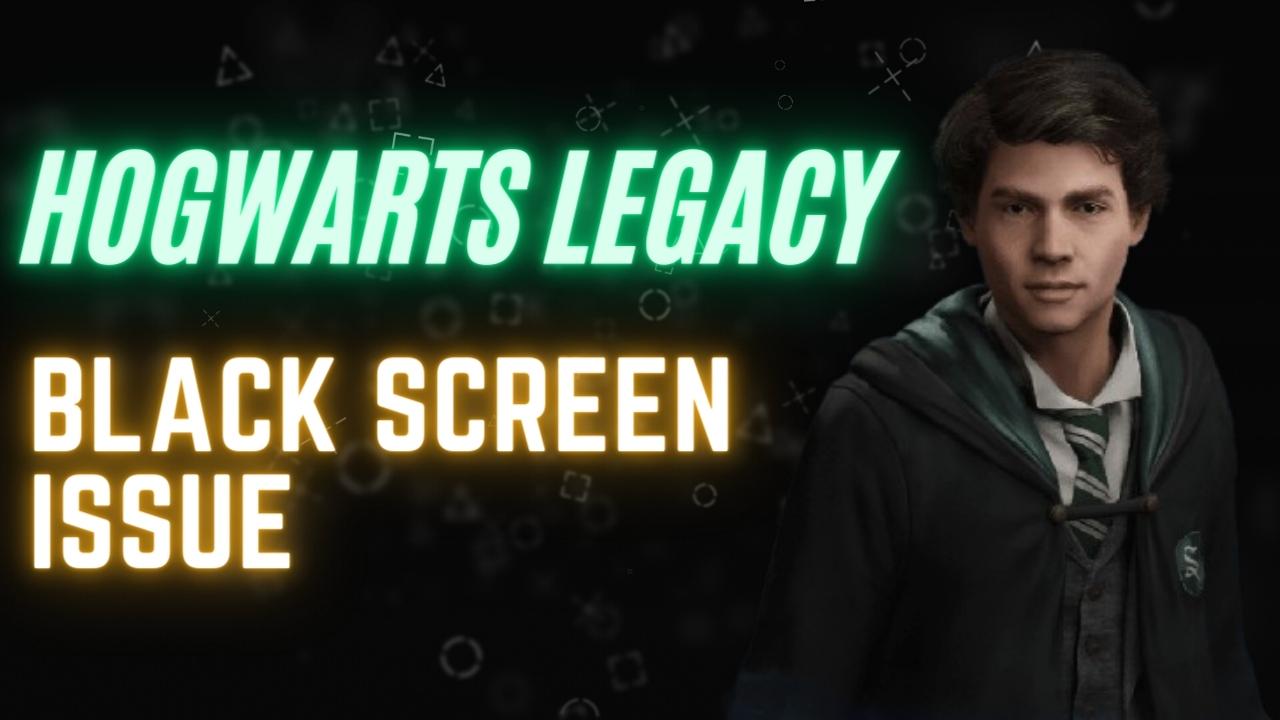 There are several causes of the Hogwarts Legacy black screen problem on Steam, including missing or corrupted game files, hardware issues, or outdated graphics drivers. To fix this issue, you will need to follow several troubleshooting steps.
Hogwarts Legacy offers players the chance to attend Hogwarts School of Witchcraft and Wizardry, explore an open world, and encounter a range of creatures. Additionally, players have the ability to personalize their character's skills, brew potions, cast spells, and establish their own legacy. The game's central narrative revolves around the player's character, who harbors a perilous secret that could threaten the wizarding world. As they form alliances, battle against malevolent wizards, and shape the future of the wizarding community, players will wield a significant influence on the game.
Fixing Hogwarts Legacy Black Screen Issue
While playing the game, you may encounter the Hogwarts Legacy black screen problem, which can be quite frustrating. When attempting to launch the game from either the desktop shortcut or the Steam client, nothing may appear or you are stuck in a black screen. This can be particularly frustrating, especially when you are eager to play the game.
Here's how to fix Hogwarts Legacy Black Screen problem.
Fix #1 Check Hogwarts Legacy System Requirements

The first thing to do if you have Hogwarts Legacy black screen problem is to confirm that your computer meets the game's system requirements. The game's developer has give both the minimum and recommended system requirements for the game to run properly. It is essential to ensure that your computer satisfies at least the minimum system requirements in order to resolve the black screen issue.
Minimum System Requirements
Requires a 64-bit processor and OS
OS: 64-bit Windows 10
Processor: Intel Core i5-6600 (3.3Ghz) or AMD Ryzen 5 1400 (3.2Ghz)
Memory: 16 GB RAM
Graphics: NVIDIA GeForce GTX 960 4GB or AMD Radeon RX 470 4GB
DirectX: Version 12
Storage: 85 GB available space
Additional Notes: SSD (Preferred), HDD (Supported), 720p/30 fps, Low Quality Settings
Recommended System Requirements
Requires a 64-bit processor and OS
OS: 64-bit Windows 10
Processor: Intel Core i7-8700 (3.2Ghz) or AMD Ryzen 5 3600 (3.6 Ghz)
Memory: 16 GB RAM
Graphics: NVIDIA GeForce 1080 Ti or AMD Radeon RX 5700 XT or INTEL Arc A770
DirectX: Version 12
Storage: 85 GB available space
Additional Notes: SSD, 1080p/60 fps, High Quality Settings.
Fix #2 Update Graphics Card To The Latest Version
An outdated graphics card driver can lead to the Hogwarts Legacy black screen problem. It is crucial to ensure that you have the latest video card driver installed as it can enhance your gaming experience by providing better performance and bug fixes, and also resolve the black screen issues. The following are the steps to update your graphic card driver:
Updating Graphics Driver
Step 1: Simply type Device Manager in the search bar on your desktop and then click the Device Manager icon that appears in the results.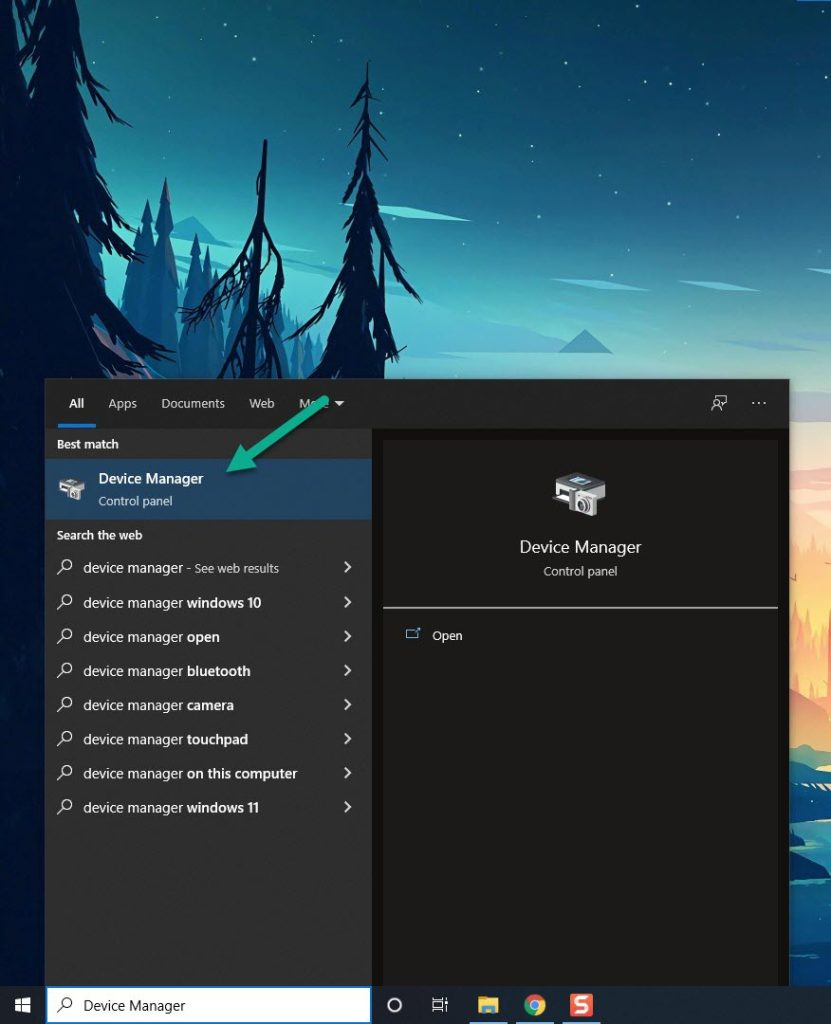 Step 2: Click the Display adapters icon. The list of display adapters will be expanded.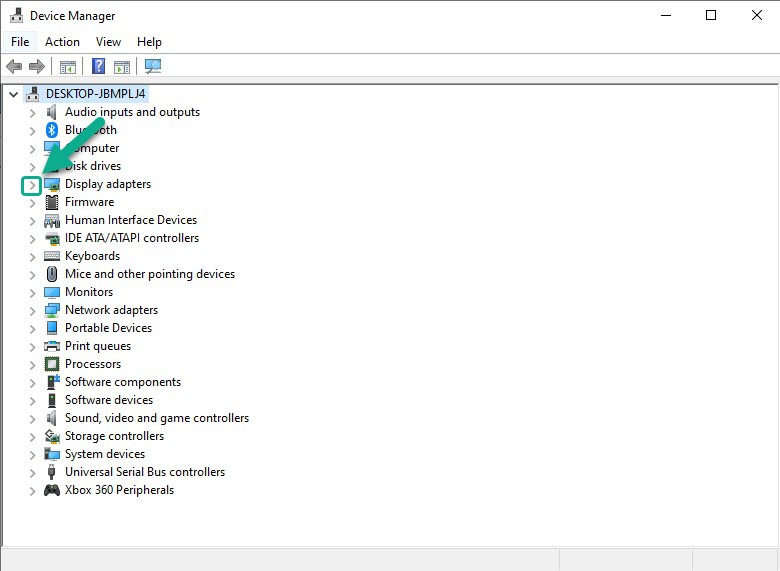 Step 3: Right-click the dedicated graphics card you are using to play the game and then select Update driver. This will allow you to update your driver.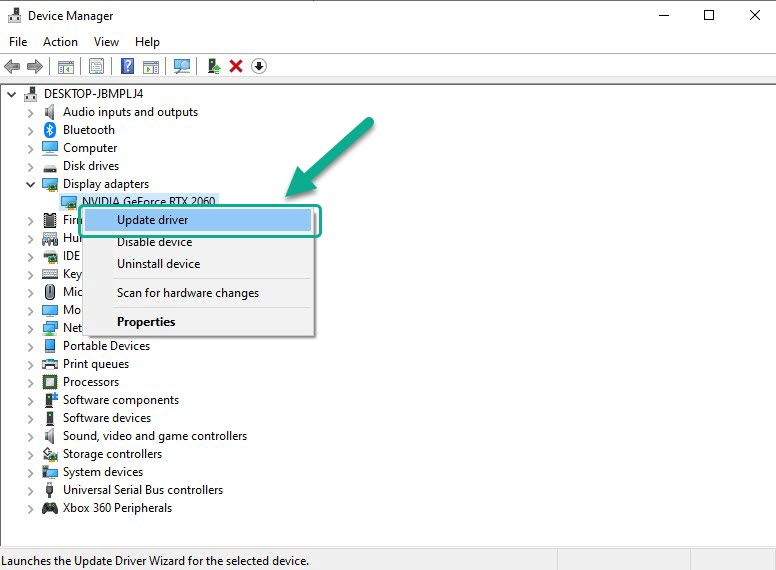 Step 4: Choose Search automatically for drivers. This will search online for any new GPU drivers, automatically download it and install it on your computer.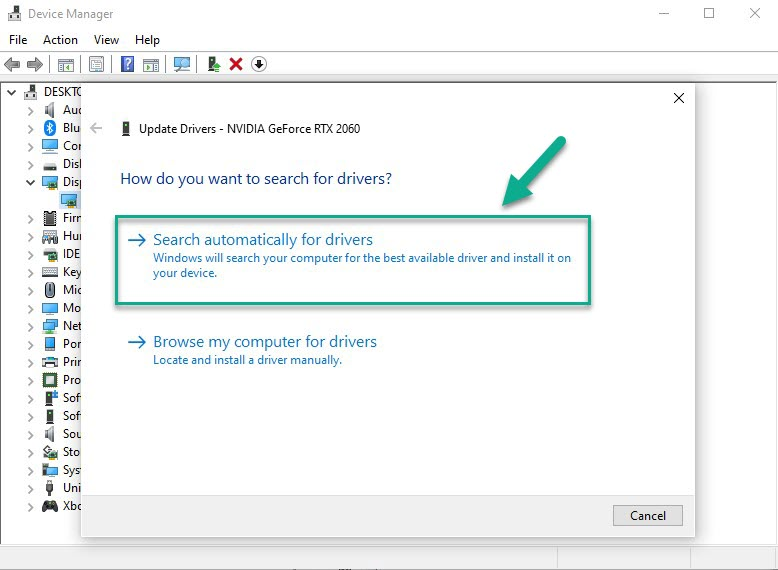 Try to check if it fix black screen bug.
Fix #2 Disable Full Screen Optimizations
Enabling full-screen optimization may be the cause of the black screen in Hogwarts Legacy. This setting forces the game to run in borderless fullscreen mode, even if the full-screen mode is selected in the game's options, which may prevent the game from launching. To disable full-screen optimization, use the following steps:
Disabling Fullscreen Optimizations
Step 1: Launch Steam.
Step 2: On your Steam launcher, click the Library tab.
Step 3: All your games are listed in Steam Library, find the game and right-click it then select Manage and click Browse Local Files to open file location.
Step 4: In the pop-up window, select the game icon, right-click it, and click Properties.
Step 5: Click on the Compatibility Tab and checkmark the checkbox beside Disable Full Screen Optimization.
Step 6: Click Apply and OK.
Fix #3 Adjust In Game Graphics Settings
If you are encountering a black screen while launching or playing Hogwarts Legacy on high graphics settings with a computer that is not powerful enough, adjusting the graphics settings in-game might be a solution.
Adjusting Graphics Settings
Step 1: Launch the game and go to the "Options" or "Settings" menu.
Step 2: Look for the "Graphics" or "Video" section in game menu.
Step 3: Locate the in graphics settings of game's settings menu, such as resolution, texture quality, anti-aliasing, ray tracing reflections, graphical fidelity, video scaling, motion blur, particle quality setting or game's particle effects in the graphical settings.
Step 4: Adjust the settings to a lower level to reduce the game's resource requirements or disable ray tracing and NVIDIA's DLSS feature.
Step 5: Experiment with different settings to find the optimal balance between performance and visual quality for a better immersive experience.
Step 6: Save the changes and restart the game to apply the change.
Nvidia Users Program settings
Right-click on desktop
Click Nvidia control panel
Click Manage 3D Settings
Click Program Settings
Find the Game.
Monitor Tech: G-Sync (If available)
Maximum Pre-rendered frames: 2
Threaded optimization: On
Power Management: Maximum Performance
Texture Filtering – Quality: Performance
Low Latency Mode: Low
AMD Users Program settings
Open the AMD Software.
Anti-Aliasing Mode: Use Application settings
Anti-aliasing Method: Multisampling
Morphological Filtering: Off
Anisotropic Filtering Mode: Use application settings
Texture Filtering Quality: Performance
Surface Format Optimization: On
Wait for V-sync: Off
OpenGL Triple Buffering: Off
Shader Cache: AMD optimized
Tessellation Mode: Override application settings
Maximum Tessellation Level: Off
GPU Workload: Graphic
Chill: Off
Frame Rate Target Control: Disabled
Fix #4 Close Background Tasks or Background Processes
Running other applications and programs while playing Hogwarts Legacy can cause the game to be unable to access system resources and result in black screen issues. If your computer only meets the minimum system requirements, it is recommended that you close any unused programs and applications to free up resources and improve performance.
Closing background programs
Step 1: Right click on the Start button. This can be found on the left pane of the screen.
Step 2: Select Task Manager. This will open Task Manager.
Step 3: On the pop up window, Click processes tab. This will allow you to show the running program.
Step 4: Right-click on the running program then select end task. This will allow you to close unused program.
Fix #5 Delete All Custom Mods or Installed Custom Mods
If the black screen occurs shortly after installing specific game mods, the mods are likely to be the cause. Although mods are often used to enhance the gaming experience, they may sometimes result in a black screen. If you are using any game mods, try deleting the mod folder from the game directory.
Fix #6 Verify Game Files of Hogwarts Legacy
If one or more game files are corrupted or missing, it can result in the black screen. To fix this issue, open the Steam client and verify the integrity of the game files in your library. The client will download new files from the servers to replace any missing or corrupted ones that are causing the black screen in Hogwarts Legacy.