Pixel smartphone users have been reporting a variety of issues in a Reddit thread, explaining that the June 2023 update has led to faster-than-normal battery drain, overheating, and unreliable mobile data signals.
The problems seem to be affecting both Pixel 6 and Pixel 7 series devices more prominently.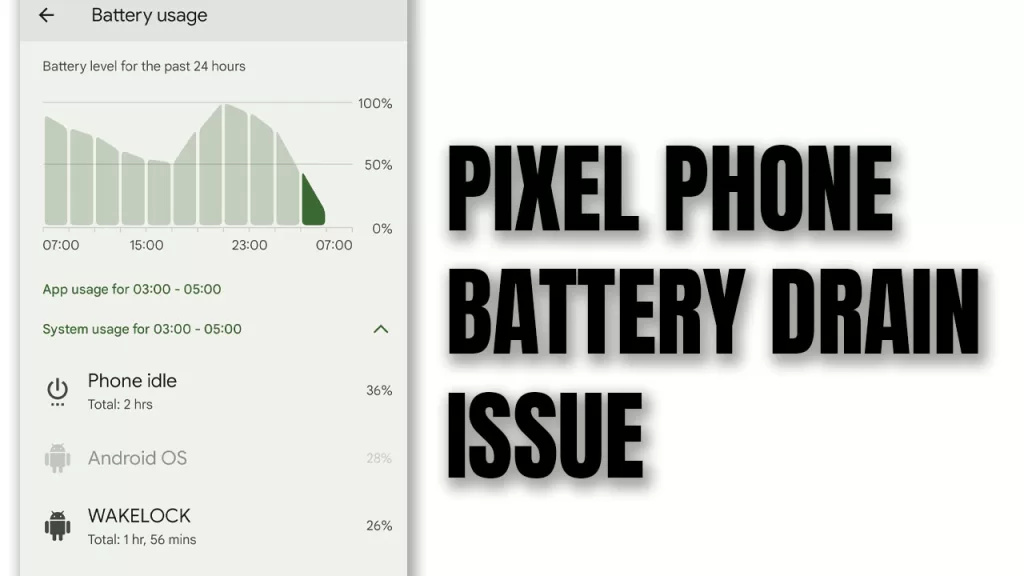 Devices Experiencing Battery Drain and Overheating Following the Update
Affected devices are experiencing an increased rate of battery depletion, with some users explaining that their phones require multiple charges throughout the day just to ensure the smartphones last until bedtime.
Some phones even appear to drain batteries more rapidly while idle or during low usage. Additionally, overheating is becoming a concern for many Pixel users, who are reporting their phones heating up more than usual.
Connectivity Issues: Mobile Data Signals Becoming Unreliable
Apart from the battery drainage and overheating concerns, some Pixel users on Reddit have reported encountering connectivity issues with frequent signal drops following the installation of the June update.
While restarting the handset daily seems to help keep the problem under control momentarily, this temporary solution doesn't offer a permanent fix.
Possible Workarounds for Battery Drain Issues
While waiting for an official fix from Google, some users in the Reddit thread suggest uninstalling the latest Android System Intelligence update as a temporary solution.
Others have mentioned that rebooting their smartphones can also mitigate or resolve these issues.
Google's Previous Fix Fleeting; Another Repair Needed
This isn't the first time that Pixel owners have faced challenges with rapid battery drain, overheating issues, and connectivity mishaps. A bug in May 2023's Google app also caused overheating and excessive battery drainage within the Pixel 6 and Pixel 7 models.
Google subsequently addressed and resolved the bug, but the current June update appears to have resurfaced these concerns.
Over the past two years, multiple reports from Pixel 6 users also discuss random signal loss issues, which are worsened by the underperformance of the built-in Exynos modem.
Next Steps for Fixing These Issues
Although a handful of short-term fixes have surfaced, Google will most likely need to release a server-side fix or a new update to handle the ongoing issues properly.
Affected Pixel users will have to wait for the company to implement an appropriate solution.