Google Earth is one of the best-known sources to have a closer or farther glimpse of our earth without needing an internet connection. Well, the app for Android has just gotten a lot better thanks to a new update. Starting today, Google Earth users will see millions of stars surrounding the earth while zooming out instead of just a static black screen. This is expected to make the entire experience more enjoyable for users.
Google mentions that when you rotate the globe on the app, you will be able to see stars from the Milly Way galaxy recorded by the European Southern Observatory. However, users cannot interact with individual stars in the galaxy. You can still browse through individual planets of the solar system on the web version of Google Earth. This feature is expected to make its way to the mobile versions soon.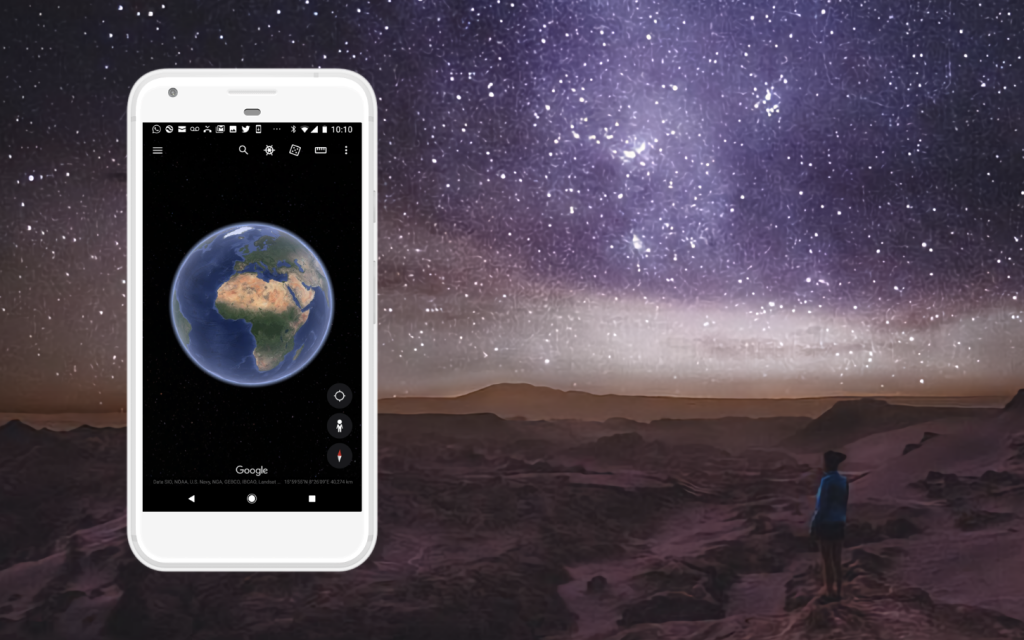 So what do you have to do to check out some stars on Google Earth? Well, if you already have the app installed, all you need to do is update it from the Play Store, although it is also said that this feature will be enabled regardless of an update. If you don't have the app, on the other hand, be sure to check out Google Earth from the link below.
The addition of stars on Google Earth works seamlessly and doesn't slow down the app in any way. Here's hoping that the app adds more features in the months to come, including the ability to learn about each star.