Following the success of the Android Go Edition (Android 9) from last year, Google has wisely decided to launch a revamped version, just as we've seen the arrival of Android 10 for compatible devices. Android 10 Go Edition will be designed to work with devices that have lower than 1.5GB of RAM, thus covering a broad spectrum of mid-ranged and often budget-ranged devices from around the world.
Google has promised Android 10 Go Edition to be ready this Fall. Among the notable improvements with this toned-down version of Android is the addition of Adiantum-based encryption that was originally shown off by Google in early 2019.
The company claims that devices running on Android 10 Go Edition will also load 10% faster compared to the Pie variant from last year. Google further specified that "speed and reliability are also enhanced". In terms of availability, Google only mentioned that phones running Android 10 Go Edition will be coming this fall with no specific word on the manufacturers involved or the markets they will target.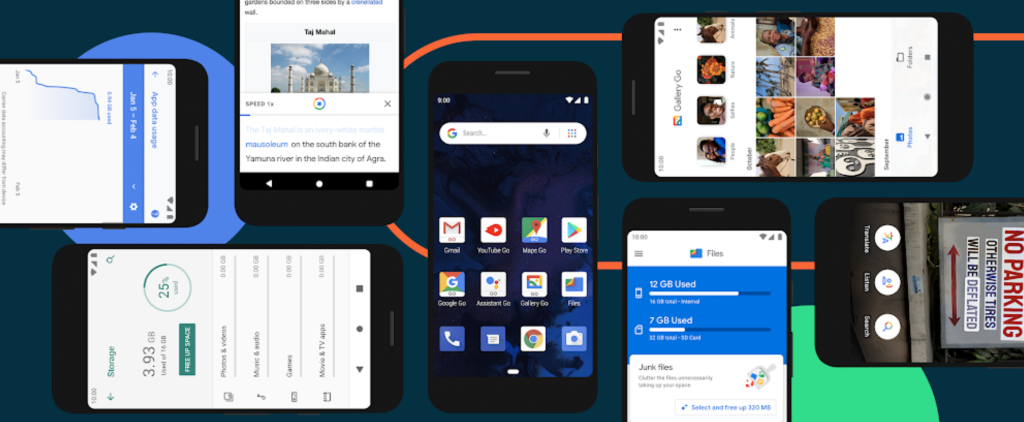 Thanks to the addition of apps that are lightweight and not usually more than 10MB in size, Go Edition allows manufacturers to give users the real Android experience while keeping the costs low and not compromising on quality.
Google announced that the Go Edition phones are currently sold in 180+ countries with the list including regions like India, South Africa, Nigeria, Brazil, and the United States. It is also worth pointing out that over 500 manufacturers have been involved with this project, launching more than 1,600 Go Edition phone models.
Source: Google