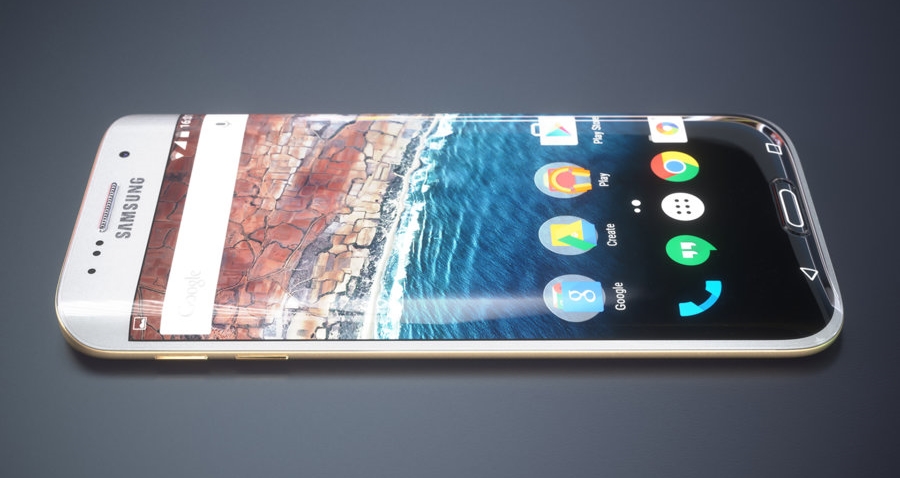 Here's another list of #GalaxyS7 issues for today. Although the Galaxy S7 is an excellent hardware in almost all respects as compared with its current crop of rivals, the five topics below is another proof that it's just as frustrating using it if it suffers from problems. We hope that our solutions in this post can help our community.
If you are looking for solutions to your own #Android issue, you can contact us by using the link provided at the bottom of this page, or you can install our free app from Google Play Store.
When describing your issue, please be as detailed as possible so we can easily pinpoint a relevant solution. If you can, kindly include the exact error messages you are getting to give us an idea where to start. If you have already tried some troubleshooting steps before emailing us, make sure to mention them so we can skip them in our answers.
---
Problem #1: Galaxy S7 Facebook Messenger has no update to allow it to send SMS
Recently, Facebook announced to updates to their Android Messenger app: that it would start handing SMS messages and the home screen would be reorganized. I have been waiting for the SMS feature, so I was excited for this update.
But for some reason, I never received the update. I've tried Uninstalling and reinstalling, soft resetting, clearing all related app caches and files, etc. Nothing makes Play Store offer me the update. Also, it's worth noting that the Play Store is functioning fine otherwise and I've updated many apps in the time since the new update was announced.
It's now been 5 days since the announcement was initially made about the update and I know many people with Android phones who have received it so I'm starting to think it's a Galaxy S7 issue. BUT I tweeted Messenger's VP and if the update isn't available to Samsung Galaxy S7 users, it was news to him.
https://twitter.com/davidmarcus/status/744907613075185664?s=09
Also, I've been going back and forth with anyone who might know what the issue is (T-Mobile, Samsung, Google Play customer service) and nobody can tell me what's up.
The current version I have on my phone is 76.0.0.13.70, which, even more strangely, was last updated yesterday on the 20th.
Do you know what the issue could be?
Thanks so much for your time! — Noelle
Solution: Hi Noelle. Facebook Messenger's ability to send text messages has been around for a few months (as part of the testing process) already although only it's only until recently that it's been rolled out officially. All Android devices in our laboratory that includes the older Galaxy S3 and S5 are already running an updated Facebook Messenger with this SMS feature so it's indeed interesting to know that your new S7 does not yet receive the update. Frankly, we also don't know how Facebook prioritizes which device to roll out the update to. We have no idea how their algorithm that determines when an update is released to a device works so there are only two things that you can do on your end — contact Facebook support, and wait.
We know you already contacted Facebook's David Marcus but that may not be enough. We suggest that you ask help from their technical support team as well via their Help Center, or you can share the issue in Facebook community page. Again, this is a Facebook issue and we have no idea why only your Facebook Messenger apps is not updating. You have to work closely with Facebook's support team to fix the problem.
Problem #2: Galaxy S7 SMS goes to email inbox | Galaxy S7 unable to send SMS all the time
I have 2 issues that i need help with.
SMS messages are showing up in my Microsoft Exchange inbox. I need to separate them and it's not as easy as on the old S6 Edge. I can't figure it out.
My outgoing txt messages are failing to send. They are intermittent at best. I have to resend 3 and 4 times, and even then they may not work. — Jason
Solution: Hi Jason. We observe the first problem you mention here only when you configure your Microsoft email on the stock email app on your Samsung Galaxy S phone. In order to stop your text messaging from showing up in your email's inbox, you have to uncheck the "Sync text message" option buried deep inside the app's settings. To do that, follow the steps below:
Select Settings from the menu.
Tap Account Settings.
Select the email account in question.
Scroll down to the bottom until you see More settings button.
Tap More settings button.
Scroll down and look for Sync text message box and uncheck it.
The second issue is trickier to resolve as there are a number of variables that you must check to get to the root of the issue. Possible reasons for this problem includes rare messaging app glitch, firmware glitch, network-related troubles, and rarely, failing radios (hardware issue). There's no way for sure to know which of them may be the culprit so you must do trial-and-error troubleshooting. Below are the things that you must do:
Restart your phone. A quick reboot can sometimes work wonders.
Delete cache and data of the messaging app. Sometimes, outdated or corrupted app cache and data can lead to problems. Make sure that you refresh the cache and data of whatever messaging app you're using to see if it helps. Deleting the messaging app's data will delete all associated files including old messages and logs, freeing up more space for future use.
Try another messaging app. If you're using a third party messaging app, consider using the stock app, and vice versa.
Wipe the cache partition. Like an app cache, a corrupted system cache can also result to problems. Forcing the phone to create a new system cache by deleting the existing one may help. Refer to the steps below on how to do it.
Make sure you have good signal when sending a text message. This may look like a no-brainer but for people who are used to having good signal coverage all the time, even an obvious cause can escape them. We don't know how good coverage is in your area but this may be worth looking into.
Are you trying to send MMS? Long SMS are automatically converted to MMS most of the time and if your device is having trouble sending MMS, you may actually have to do a different set of troubleshooting.
Insert your SIM card to another device. Assuming you're in a GSM network, doing this troubleshooting may help you check if the issue is account-specific, or if it's a device problem. Make sure that the second device you'll be using does not have a problem sending SMS too.
Do a factory reset. If nothing appears to be working, don't hesitate to do this step. We know it's a hassle but it is sometimes the only effective solution for a device-related SMS problem. Refer to the steps below on how to do it.
Contact your wireless carrier. Sometimes, carriers can perform unplanned maintenance tasks that may affect certain services. Letting your carrier know you have an on-going SMS problem will surely help as long as the reason for the issue lies on their side.
Problem #3: Galaxy S7 stuck in Samsung splash screen and won't load normally
Restarted phone today and when it went to reboot nothing happens. I get to the display screen of Samsung Galaxy s7 powered by Android and it keeps acting like it wants to reboot. the screen keeps flashing and I have tried all of the tricks. I can't even get to a safe mode or recovery mode screen. when I try all I get is the blue recovery booting message in the corner and nothing happens. T-Mobile told me my phone is done and I need a new one. I did not backup my photos and I want to see if I can fix this without having to factory reset. — Rebecca
Solution: Hi Rebecca. We don't know what you did to your phone prior to noticing the problem but we can say that a symptom like this is only a product of a failed software alteration. A normally working Android firmware don't just decide to remain in a boot loop unless a user tries to change how it works.
If you tried to modify the software in any way (like rooting, romming, or installing a custom recovery) and you don't tell us about it, you should know that there's always the risk of this problem happening. Unfortunately, there's no way to recover files from a non-responsive Android device. If you want to avoid replacement from Samsung or your carrier, your only way out is to either perform a factory reset or installation of a stock ROM. Both of these  solutions involve wiping the storage device, which means that your personal are good as gone.
To factory reset, follow these steps:
Step 1: Turn off your Samsung Galaxy S7 Edge.
Step 2: Press and then hold the Home and Volume UP keys, then press and hold the Power key.
NOTE: It doesn't matter how long you press and hold the Home and Volume Up keys, it won't affect the phone but by the time you press and hold the Power key, that's when the phone starts to respond.
Step 3: When the Samsung Galaxy S7 Edge shows on the screen, release the Power key but continue holding the Home and Volume Up keys.
Step 4: When the Android logo shows, you may release both keys and leave the phone be for about 30 to 60 seconds.
NOTE: The "Installing system update" message may show on the screen for several seconds before displaying the Android system recovery menu. This is just the first phase of the entire process.
Step 5: Using the Volume Down key, navigate through the options and highlight 'wipe data / factory reset.'
Step 6: Once highlighted, you may press the Power key to select it.
Step 7: Now highlight the option 'Yes — delete all user data' using the Volume Down key and press the Power button to select it.
Step 8: Wait until your phone is finished doing the Master Reset. Once completed, highlight 'Reboot system now' and press the Power key.
Step 9: The phone will now reboot longer than usual.
If you want to install a custom or stock ROM, use Google to search for good online guides.
Problem #4: Galaxy S7 boot loop issue after tapping on an app message
I had no glitches at first to my relief as I had purged my apps and was refusing to add anymore as my phone would glitch when I had too many apps. but the following morning when I clicked on a message that had come up my phone when to the logo screen, then it would start to try to reboot (the glitch I had before purging apps) except this time it is in a constant loop.
I tried holding in the power button for a minute and it still happened.
I tried holding the volume down button and still it keeps happening.
At this point I would just be happy with getting it to work long enough that I can get download the items that were due to for my regular back up Yesterday.
I have sent Facebook a complaint.
What else can I try? — Raelene
Solution: Hi Raelene. The first thing that you want to do is check if you can boot your phone in alternate modes so you can perform some troubleshooting. If booting in, say recovery mode, is doable still, make sure that you wipe the cache partition first. Here's what to do:
Turn off the phone.
Once the phone has completely shut down, press and hold Volume, Home, and Power buttons at the same time.
Wait until the Samsung logo appears before releasing the Power button.
Once the Android logo shows up, release the two other buttons.
Wait for the Recovery menu to appear (may take up to a minute).
Go to wipe cache partition option using the Volume buttons, then press Power button to confirm.
Wait for the device to wipe the cache partition
Once the cache has been deleted, Reboot system now option will then be highlighted.
Press Power button again to confirm the reboot.
Restarting your device in safe mode may also work. Try to follow the steps below:
Turn your Galaxy S7 off.
Press and hold the Power button.
Once the 'Samsung Galaxy S7' logo appears, release the Power key and immediately press and hold the Volume Down button.
Continue holding the button until the phone finishes rebooting.
Once you see the text "Safe mode" at the bottom left corner of the screen, release the Volume Down button.
Remember, if your phone won't continue to ignore hardware button combinations and you'll be unable to boot in other modes, you can assume that there may be a hardware issue causing the problem. It can be a broken hardware button, or other components inside.
Problem #5: Verizon Galaxy S7 cannot send SMS in Uzbekistan
I recently traveled to Uzbekistan for an internship. I'll be here two months and have a local sim to use in my Verizon phone. I was told by Verizon that my phone is internationally unlocked and that I should be able to just put in a sim and go. I have a message in the drop down menu stating that the Sim Card is not from Verizon. This doesn't give me the option to click it. I am unable to send text messages. I get the code above, Addr.Vcnt. Without texting I can't buy an Internet package to see if the 3G works. You have to prepay the phone and then send a text message with the code for the Internet package you want. My local carrier is UMS. — Beth
Solution: Hi Beth. As with any text related problem, you must contact your wireless provider first to resolve this issue. The error Addr.Vcnt. is a generic
message that doesn't point to a particular cause. Your problem can be due to incorrect network configuration, compatibility issue, firmware glitch, or a device error. The only troubleshooting step that we can suggest is that you manually switch the network mode from CDMA to GSM and back to CDMA again. If this won't work, make sure that you contact the local carrier for guidance.
---
Engage with us
If you are one of the users who encounters a problem with your device, let us know. We offer solutions for Android-related problems for free so if you have an issue with your Android device, simply fill in the short questionnaire in this link and we will try to publish our answers in the next posts. We cannot guarantee a quick response so if your issue is time sensitive, please find another way to resolve your problem. 
If you find this post helpful, please help us by spreading the word to your friends. TheDroidGuy has social network presence as well so you may want to interact with our community in our Facebook and Google+ pages.