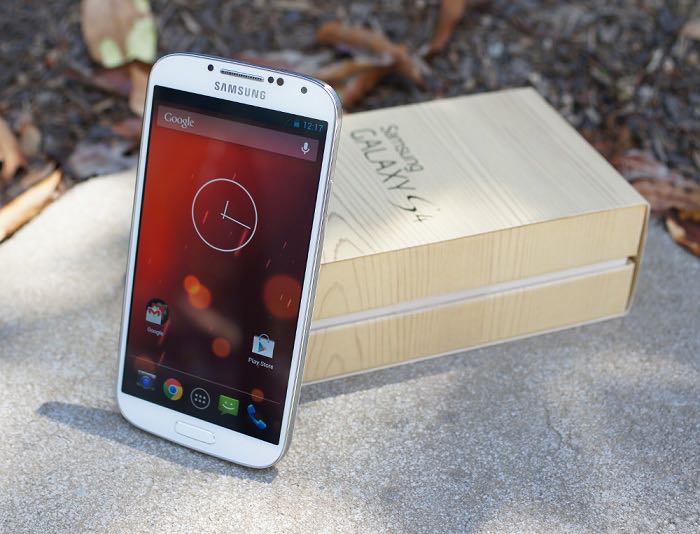 Looking for a solution to your #GalaxyS4 problem? Continue reading and you may find this post helpful. Below are some of the problems shared by some members of our community regarding their Galaxy s4 device. If you want to look for more previously posted articles about the S4, please head over to this page.
If you are looking for solutions to your own #Android issue, you can contact us by using the link provided at the bottom of this page, or you can install our free app from Google Play Store.
---
Problem #1: Galaxy S4 overheating and not charging issues after screen replacement
First, the Android version is 4.4.2. So, a couple months ago I dropped my Galaxy S4 on the ground. The screen was broken but the phone itself was still working perfectly. I decided to try and fix the screen by myself. I ended up breaking the digitizer so I ordered a new one which I installed today. So now I have a new screen with a new digitizer with the previous internal components. I reassembled it and I plugged it into the wall to recharge the battery that hasn't worked for more than a week now. So it says the battery is around 60% and it indicates it's charging but the battery won't charge. It keeps on saying it's at 60%. The charging red light is lit up as well but sometimes it won't light up. The first third part of the phone is unusually hot and it will randomly shut down by itself. Sometimes it seems like everything is fine and a minute later it shuts down. Both issues seem to happen at the same moment. If you have any question in order to help me figure out the issue do not hesitate to contact me. Thank you. — Jean
Solution: Hi Jean. Your self-repair process may have shorted out a component or two that now results to overheating. Make sure that you reconnect all cables to the main board and that the microUSB port is not damaged or loosely connected in any way. If you used a heat gun during repair, make sure to go over the main board to check for possible melted components that may cause a short circuit as any loosely connected or melted pins can be problematic. Do this especially on the microUSB assembly. Otherwise, simply have someone check the phone in case you missed something during repair.
Problem #2: Galaxy S4 won't update to Android Lollipop
Hello. I have a Galaxy S4 i9500 which updated to Lollipop a few months back.. One day I grab the phone out of my pocket and it just kept rebooting at the "Galaxy S4" splash screen whenever it had the battery on. This had happened to me before and I had fixed it myself by entering recovery mode and wiping the cache and it was good to go, but this time it wouldn't let me into recovery mode, only into download mode, just before it rebooted again. So I tried tinkering with it a bit.. but finally gave up and took it to a service.
When I got it back they had downgraded to kit kat and now I never get the update notification, and when I check for updates manually it says that there are none available, that I have the latest version.
Also, mobile data automatically enables itself every now and then.. If you could solve this for me it would be awesome! ? thanks. — Max
Solution: Hi Max. Do you happen to know if the service center modified the software on your phone to prevent it from updating aside from merely downgrading it to KitKat? They may have installed a custom ROM or rooted the device and installed an app that blocks update from your wireless carrier.
If you no longer have the option to download the update via OTA (over-the-air), make sure that you have enough storage space before attempting to search for updates again. Android Lollipop takes over 1GB of storage space so make sure that you have more than space to install it.
You can also try to use Kies to see if you can update it that way. Otherwise, you can always manually flash Android Lollipop yourself. Simply use Google to search for online resources how to do it.
For the mobile data issue, try doing a factory reset to see if that will change anything. For easy reference, just follow these steps:
Switch your phone off.
Hold down the Power, Volume Up and Home buttons at the same time for about 10 seconds. Release them when the Android logo appears on the screen. This will bring up the unlock/reset menu.
To navigate through this menu, use the volume up/down buttons to scroll up and down and the power button to confirm selections.
Scroll down and select Wipe Data/Factory Reset.
Scroll down and select Yes – Delete All User Data.
When prompted, scroll to and select Reboot System Now. The phone will then reboot to its factory settings.
Problem #3: Galaxy S4 no longer boots up
I was using my phone all morning with no issues, getting ready to go snowboarding so I plugged it in. It was at about 75% and I was just topping it off for the trip. I came back and it was at 93% so I picked it up and went to unlock it. I was putting in my code when the screen started to flicker and then just went black. I thought it just turned off on its own, which I know happens from time to time with phones. So I went to turn it back on and had no response. I pulled the battery out and waited for awhile (definitely over ten seconds) and when I put the battery back in the phone started up on its own, without me pressing anything. It displayed the Samsung Galaxy S4 screen like normal and then just went to the black screen again, seeming like its off.
The phone is about two years old and about a year ago, i dropped it in a canal in the ocean with a waterproof case rated to about half the depth the phone fell. I took it completely apart and left it in rice for days. The only issue I had once putting it back together and turning it on was a grey-scale screen that was unresponsive to touch. All the buttons (power, volume, and home button) all worked fine, aux port worked fine. So I replaced the screen and the only issue I've had since then was about 5 months later my aux port stopped working one day. I replaced it with a new port but it still doesn't work to this day. Please help me in fixing my screen, I appreciate all efforts made. p.s. Not sure what version it is but I always let it perform the software updates and restarted immediately after. — Kyler
Solution: Hi Kyler. As much as we would like to help you, there's really nothing much that we can do if your phone now is totally unresponsive. What you can do is try some hardware button combinations like trying to boot the phone in safe mode, recovery mode, or download mode to see which of them can power it back on. With its history of suffering from physical damage, there's no telling what might be the cause of the trouble now. For all we know, the power button may have simply malfunctioned, or a component in the main board may have been shorted out for some reason. If your won't fails to respond to any hardware button combinations, your best bet of reviving the phone is by having it checked by a technician.
Problem #4: Rooted Galaxy S4 loses internet connection
Well, I rooted my phone. It was good but then my Google apps wasn't working (Play Store, YouTube, etc..), it said connect to internet but i was and had strong connection. So i did something to fix it. Then it stopped working again.
This is my second time rooting it. The first time i had it for a while but then the connect to internet happened so then i factory reset it and then it stopped working. I factory reset it to get rid of root so i could update from 4.4.2 (or 4.4.3) to 5.0.1 so i download the application called Samsung Smart Switch which updated the phone from the PC. Then it was fine. Then like 1 year later i wanted to root it again but i couldn't find a way to.
I tried to look it up but it was showing only for 4.4.3 or 4.4.2 not for 5.0.1 but then I found Kingroot app so i got it then my phone was rooted.
Then i downloaded supersu me which got rid of Kingroot and made supersu and the device was still rooted. Two days later the connection wasn't working then i realized why i got rid of root. maybe supersu is causing the no connection problem or maybe i should of kept kingroot.
then i tried resetting the device a couple of times then i tried disabling superuser then i tried resetting it again then the logos appeared when it was on the Sprint one. It made the sound then it froze but the blue light was still moving. Then i tried using the thing that fixed it last time but it didn't work. CAN YOU HELP? — Anthony
Solution: Hi Anthony. We know that rooting a phone has many advantages for users but devices can sometimes encounter problems with it. There's no way for us to know what exactly is causing your device to lose internet connection. You have to figure that out yourself. All the software modification you did as well as probably installation of other apps may be the cause. If you can't figure out how to fix the connection issue while the phone is rooted, keep things simple and stick to stock firmware.
Problem #5: Galaxy S4 defective screen issue
Hello. Recently, my phone's touch screen sporadically wouldn't recognize button presses, or when pressing the "b" key, the phone would select both v and n. To troubleshoot, I opened dev options, and turned on the visual button presses, and the option that traces movement on the screen.
What I've seen is that periodically, a button press indicator will be present in the keyboard area, and this prevents me from using the screen.
After some fidgeting, I found that mild pressure on the phone from the top of the screen to the bottom can cause this error to come and go.
My question is whether this would indicate a defective screen, or digitiser, and could there be any loose connections that could cause this? I have screenshots if they'll help. — Chris
Solution: Hi Chris. The most likely problem is a bad digitizer. It is a thin layer of glass on top of the LCD that converts your presses or taps into digital signals. The problem can be that the area around the buttons mentioned no longer works properly, or has lost its sensitivity that's why your actions (swipes, taps, or presses) are not being captured accurately. This type of problem can sometimes be a product of a bad fall, or liquid damage.
If you can try, to replace the entire screen assembly. We don't recommend that you only replace the digitizer because the process is tricky and has the potential of damaging the delicate digitizer flex cable. We've seen cases of poor functionality after replacing the digitizer only. Buying the entire LCD assembly will cost you more but it will raise the chance of fixing the problem significantly compared to piece by piece replacement.
Problem #6: Galaxy S4 stuck in Samsung logo screen
Hi there. The phone in particular is a Samsung S4. It randomly crashed and restarted then did that in greater frequency until it restarted one time and got stuck on the 'Samsung' screen.
I've tried putting it in Safe mode by pressing Volume Up & Down individually and together, and also the home key and volume keys individually and together. I've also tried repeatedly tapping the 'Menu' button (bottom right next to the Home button) as saw this done in a YT instructional video. Despite all of these attempts, it doesn't go through to any screen but stays on the 'Samsung' screen glowing blue.
I've also tried removing the battery, removing the SIM, connecting it to Kies on Windows 7 (though it won't fully install the necessary drivers & stays perpetually in a 'Connecting…' state.)
I've run out of ideas on how to even hard reset the phone. Ideally it'd be nice to to soft reset as I hadn't backed up the data but ultimately, just having the phone working again is the most pressing desire.
Could you offer any support or ideas on where to progress with this issue?
Thanks. — Thomas
Solution: Hi Thomas. If your phone still powers on but can't get past the Samsung splash screen, that's an indication that it is encountering a software problem. Make sure that you wipe the cache partition first when you can boot it in recovery mode. Ensure that you press the right button combinations so this procedure will work. Simply follow these steps:
Turn off the device.
Press and hold the following three buttons at the same time: Volume Up key, Home key, Power key
When the phone vibrates, let go of the Power key but continue to press and hold the Volume Up key and the Home key.
When the Android System Recovery screen appears, release the Volume Up and Home keys.
Press the Volume Down key to highlight 'wipe cache partition.'
Press the Power key to select. The phone will automatically restart after the cache is wiped.
You can also do a full wipe or factory reset when in recovery mode. Do it if nothing changes after wiping the cache partition. A factory reset will erase everything in the phone's internal memory. There will be no way to recover your photos, videos, contacts, etc if you do this.
---
Engage with us
If you are one of the users who encounters a problem with your device, let us know. We offer solutions for Android-related problems for free so if you have an issue with your Android device, simply fill in the short questionnaire in this link and we will try to publish our answers in the next posts. We cannot guarantee a quick response so if your issue is time sensitive, please find another way to resolve your problem. 
When describing your issue, please be as detailed as possible so we can easily pinpoint a relevant solution. If you can, kindly include the exact error messages you are getting to give us an idea where to start. If you have already tried some troubleshooting steps before emailing us, make sure to mention them so we can skip them in our answers.
If you find this post helpful, please help us by spreading the word to your friends. TheDroidGuy has social network presence as well so you may want to interact with our community in our Facebook and Google+ pages.