Do you experience Football Manager 2023 crashing on your desktop? Football Manager 2023 on Steam may be experiencing crashing for a variety of reasons such as due to a game bug, outdated drivers, corrupted game file, conflicting error or even PC system compatibility issues and installation issue. To fix this issue, you will need to follow out troubleshooting techniques or troubleshooting guide.
Football Manager 2023 is a football management simulation game that is available on steam. The game was developed by Sports Interactive. As you assume leadership at your club, explore Football Manager 2023 in unprecedented depth and complexity. By creating your headlines, winning the fans' love, and outperforming the competitors.
Fixing Sports Interactive Football Manager 2023 Crashes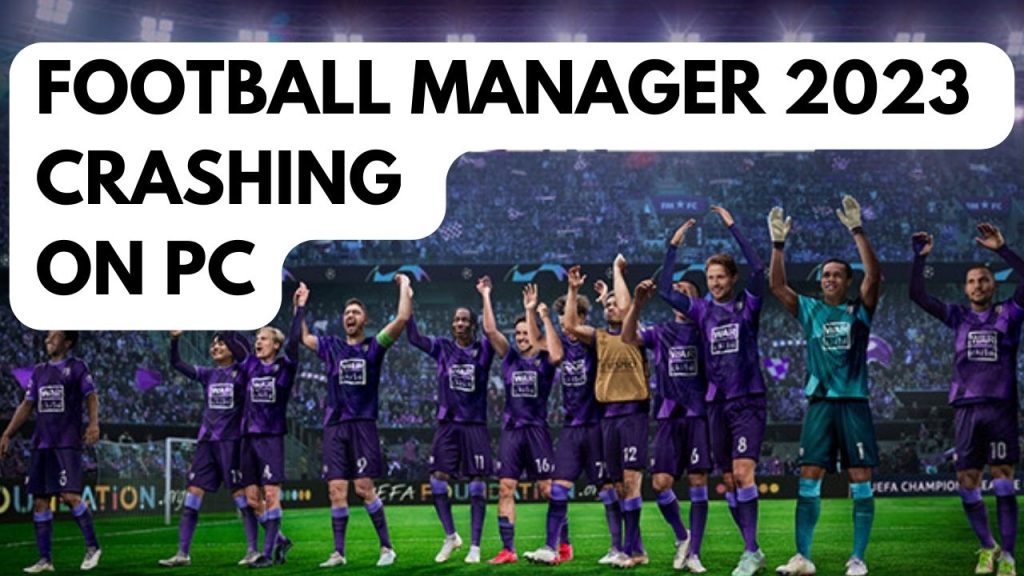 One of the problems that PC players may face when playing Football Manager 2023 game is that the game crashes. This can ruin your experience when playing the game.
Because your game may crash for a variety of causes, you'll need to follow a series of troubleshooting techniques to resolve Football Manager 2023 crashing issue.
Fix #1 Check System Requirements
The first step to do is to find out if the game will run on your computer. To avoid crashing in-game, your computer should at least meet the minimum requirements. The minimum requirements hardware for Football Manager 2023 are listed below by Sports Interactive.
Minimum System Requirements windows
OS: Window 7
CPU: Intel Core 2 or AMD Athlon 64 X2
Memory: 4 GB RAM
Graphics: Intel GMA X4500, NVIDIA GeForce 9600M GT, AMD/ATI Mobility Radeon HD 3650
DirectX: Version 11
Storage: 7 GB available space
Minimum system requirements macOS
OS: 11
CPU: Apple M1 or Intel Core M
Memory: 4 GB RAM
Graphics: Apple M1, Intel HD Graphics 5000, NVIDIA NVIDIA GeForce GT 750M – 256MB VRAM – Metal
Storage: 7 GB available space
Fix #2 Check internet connection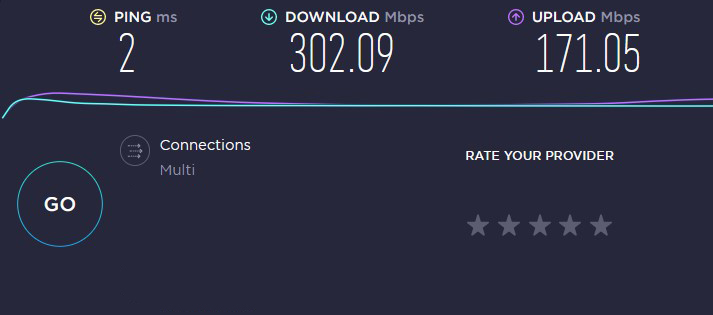 If you are playing on online career mode and your game keeps crashing on your desktop, it might be due to your internet. What you need to do is to speed test your internet and check if you have a stable internet.
Checking internet connection
Step 1: Open your browser on your computer. Choose any preferred internet browser you want.
Step 2: Type speedtest.net to have your internet speed check. Speed test site is one of the most popular web tools to check your connection speed.
Step 3: Press the Go button. Pressing Go button will start the speed test.
Step 4: Wait for the results of the speed test to be completed. Find out how fast is your download and upload speed.
Fix #3 Update GPU
If you have an outdated GPU driver on your PC, the Football Manager 2023 game may crash since it is a newly released game. To fix the issue, install the latest drivers because it provides performance improvements, updates, crash dump game start fixes and bug fixes from the GPU card maker. The following steps below are the process to update GPU:
Step 1: Simply type Device Manager in the search bar on your desktop and then click the Device Manager icon that appears in the results. This will open the device manager.
Step 2: Click the Display adapters icon. The list of display adapters will be expanded.
Step 3: Right-click the GPU card you are using to play and then select Update driver. This will allow you to update your driver.
Step 4: Choose Search automatically for drivers. This will search online for any new drivers and install it on your computer.
Step 5: Re launch Football manager.
You can also download the latest version of drivers for your GPU manually by downloading the drivers on your graphics card manufacturer website.
Fix #4 Close background process
Other programs running in the background of your PC while you play could be the source of the game's frequent crash dump. and conflicting error. Close such useless apps if you want Football Manager 2023 to use additional system resources, such as RAM and CPUs.
Step 1: Right click on the Start menu then click on Task Manager.
Step 2: Click on More details found at the bottom left part.
Step 3: Click on the Processes tab.
Step 4: Right click on the apps running and select End task on task manager.
Fix #5 Repair files
The crashing problem could be brought by a corrupted or missing file. You can repair or replace the file using the Steam tool verifying the integrity of a file
Step 1: Open Steam.
Step 2: In your Steam launcher, click Library.
Step 3: Right-click Football Manager game and select Properties.
Step 4: Choose the Local Files tab and click Verify integrity of game files.
Step 5: Try to launch
Fix #6 Run as administrator
You can also try to run Football Manager 2023 as an administrator, you can use steam to locate the default location or the folder location and then run the shortcut of the game as an administrator.
Fix #7 Reinstall Football Manager 2023
If none of the troubleshooting steps work then you need to reinstall it. To fix the error you will need to uninstall then install it. Reinstalling will give you a fresh installation and fix any issues and crashes you may be experiencing with games.
Step 1: Open the launcher.
Step 2: Go to the library tab.
Step 3: Right-click on games you want to uninstall then click on manage then uninstall.
Step 4: Select uninstall again to uninstall.
Step 5: Go to the Library tab.
Step 6: Right-click on the games you want to install then click on install.
Step 7: Click next to proceed with the installation.
Step 8: Restart your system.
Try to check if the issue or error is solve after the installation.
You can also check for crash dumps file to see the cause, it can usually be found on your Windows username folder and then Football Manager folders. When you are on your Windows username folder and have found the crash dumps open it and you can see the cause of the error.