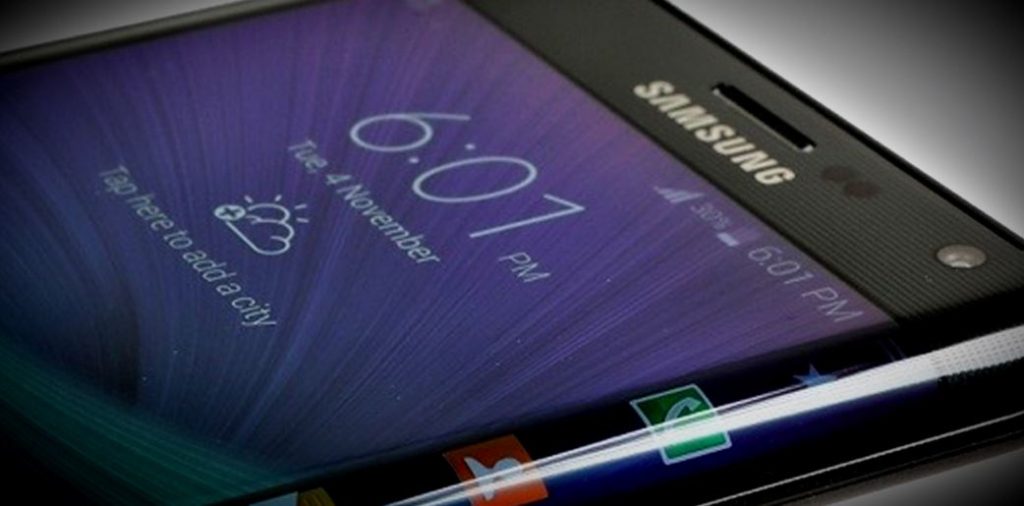 We have received three uncommon app issues for the #GalaxyS6 lately so we are posting them here to let the Android community know. These are the topics covered in this article:
If you are looking for solutions to your own #Android issue, you can contact us by using the link provided at the bottom of this page.
---
Problem #1: Yahoo Mail app on Galaxy S6 receiving duplicate emails
Yahoo Mail app shows duplicate emails in my inbox.  New mail does not come in twice, it seems like it's the older email I've already read that gets duplicated.  FYI…This happened on my S4 and on my wife's Notebook as well. Reinstalling the app works initially, but within a few days the emails get duplicated again. — Mike
Solution: Hi Mike. This might be a glitch on the Yahoo app or Yahoo server itself. To verify that, log in to your Yahoo account using a web browser and observe the account for a few days. Make sure not to use the Yahoo app throughout this time. If the issue remains even on webmail (email version on web browser), the most likely culprit is on Yahoo network servicing your account. Try to contact Yahoo support and let them about the situation.
Otherwise, start troubleshooting the app and the phone further. Your first task is to ensure that the Yahoo app's cache and data are cleared. To do that, just follow these steps:
Go to Settings.
Proceed to Applications.
Select Manage Applications.
Tap the All tab.
Look for the Yahoo app and tap it.
From there, you will see the Clear Cache and Clear Data buttons.
Wiping the cache partition might also help you in this case. Here's how:
Turn off the device.
Press and hold the following three buttons at the same time: Volume Up key, Home key, and Power key.
When the phone vibrates, release the Power key but continue to press and hold the Volume Up key and the Home key.
When the Android System Recovery screen appears, release the Volume Up and Home keys.
Press the Volume Down key to highlight 'wipe cache partition.'
Press the Power key to select.
When the wipe cache partition is complete, 'Reboot system now' is highlighted.
Press the Power key to restart the device.
If the issue won't go away, please contact Yahoo.
Problem #2: "Unfortunately Adobe Air has stopped" error keeps popping up on Galaxy S6
Hi. Please can you help me? I have Samsung Galaxy S6. Nowadays, once i switch to data, it alerts me "unfortunately Adobe Air has stopped" and goes to home window after placing ok. I can't do anything with internet. Please help. Thanks. — Mgabe
Solution: Hi Mgabe. Did you install Adobe Air app on your phone? If you did, try to see if it's updated under Google Play Store. Make sure to install the latest available update. If that won't fix the issue, or if you are unable to go to the Play Store at all due to the error,  clear Adobe Air's cache and data as well the cache partition (steps provided above).
If nothing still works, consider doing a factory reset. Here's how:
Turn off your Samsung Galaxy S6 Edge.
Press and hold the Volume Up, Home and Power keys together.
When the device powers on and displays 'Power on logo', release all keys and the Android icon will appear on the screen.
Wait until the Android Recovery Screen appears after about 30 seconds.
Using the Volume Down key, highlight the option, 'wipe data/factory reset' and press the Power key to select it.
Press the Vol Down button again until the option 'Yes — delete all user data' is highlighted and then press the Power key to select it.
After the reset is complete, highlight 'Reboot system now' and hit the Power key to restart the phone.
Problem #3: Email sync on Galaxy S6 stopped working
Recently, my sync apparently had stopped unknowingly. I realized my other phone was not syncing with new numbers added to my S6. I deleted the email account on both phones, unfortunately, when I logged back into my Android phone, I lost a lot of contacts. I tried to restore a backup I did a few weeks ago via smart switch, UNFORTUNATELY, that seemed to have FAILED ME AS WELL.
Today I was advised to try to log into Google contacts, and there were most of my contacts, I'm assuming those which were there prior to when the sync stopped which was 24/09/15 (did not realize the sync was not working). I tried to sync the account repeatedly but the contacts just start to sync and stops after about 3 seconds..the arrows just remain constant….ie no movement. 
I'm at my wits end to restore my contacts on my Android. Fortunately quite a few are still on my iphone (save and except those after 24/9/15)
Would appreciate any help you can offer.  Phone is still under warranty and will eventually have to take in to company. Thanks much. — Dee Jay
Solution: Hi Dee Jay. Is the sync function totally not working on your phone? Does it affect other apps that need sync as well? You have to identify first whether the phone's sync function is completely disabled, or if it only affects a few apps including the email app. If the issue is only isolated to the email app, focus your troubleshooting on that app. You can try:
clearing the email app's cache and data
deleting the cache partition, and
doing a factory reset (steps provided above)
After doing all these procedures, make sure that sync is enabled on individual email accounts as well. The phone's sync function won't override individual account sync settings. This means that even if master sync is enabled on the phone, no contacts will be synced or added to your email contacts unless the sync function of the said email accounts is set to ON. You must check the sync settings of your email accounts for this to work.
---
Engage with us
If you are one of the users who encounters a problem with your device, let us know. We offer solutions for Android-related problems for free so if you have an issue with your Android device, simply fill in the short questionnaire in this link and we will try to publish our answers in the next posts. We cannot guarantee a quick response so if your issue is time sensitive, please find another way to resolve your problem. 
When describing your issue, please be as detailed as possible so we can easily pinpoint a relevant solution. If you can, kindly include the exact error messages you are getting to give us an idea where to start. If you have already tried some troubleshooting steps before emailing us, make sure to mention them so we can skip them in our answers.
If you find this post helpful, please help us by spreading the word to your friends. TheDroidGuy has social network presence as well so you may want to interact with our community in our Facebook and Google+ pages.