We've seen a lot #GalaxyNote5 issues for the past few months but we still continue to expand our list day after day. The problems discussed below may not no longer be new for some of you like Note 5 overheating and random shut down problem but we consider it worth our while to provide our known resolutions for them here.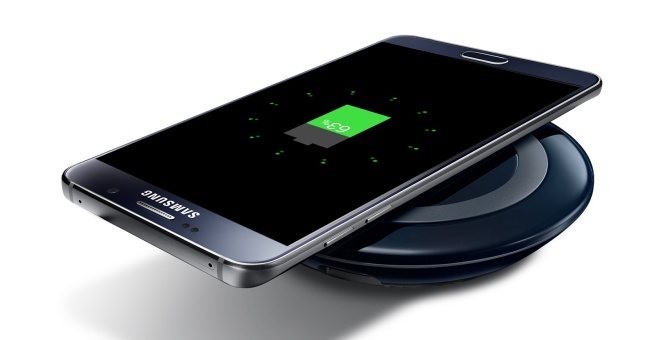 Below are the specific issues covered in this material:
If you are looking for solutions to your own #Android issue, you can contact us by using the link provided at the bottom of this page, or you can install our free app from Google Play Store.
When describing your issue, please be as detailed as possible so we can easily pinpoint a relevant solution. If you can, kindly include the exact error messages you are getting to give us an idea where to start. If you have already tried some troubleshooting steps before emailing us, make sure to mention them so we can skip them in our answers.
---
Problem #1: Galaxy Note 5 randomly turns off and freezes after Android 6.0.1 update
I recently updated to 6.0.1. I received them twice for some reason, and without thinking about it, downloaded and installed the update again. A day or so later, my phone died (naturally) and i charged my phone. Turned it on, and got stuck in a boot loop. Hard reset it, and now all my apps, especially system apps, fail and shut down repeatedly. My phone also shuts off CONSTANTLY, occasionally rebooting itself several times, though usually i have to turn it on myself. Sometimes it also freezes. It's been doing this for a few days. I factory reset my phone TWICE, and neither time made any difference, or subsided. any of the app fails. I was told by a Verizon rep to plug it into a pc and put the usb mode on "software installation" mode and see if the update screwed up, but every time i open the file, the usb mode changes to charging mode on its own. — Myk
Solution: Hi Myk. Factory reset is the last thing an end user can do to fix possible software problems on his or her end. That doing it twice already did not fix the issue is a clear indicator that the problem is beyond your level to fix. Factory reset, as the name suggests, restores operating system and built-in app to their factory settings. If apps, including pre-installed ones, fail and refuse to work normally immediately after a factory reset, that indicates that the issue is something beyond your grasp. We assume that you observed your phone for some time after a factory reset before you installed third party apps. If you simply re-installed the same set of third party apps after a factory reset, you will be unable to tell if one of your apps is to blame.
For our part, we can't say for sure what the issue is because we don't have all the information necessary to diagnose it. Giving us a brief description of your problem does not really gives us a helpful picture. In a situation like this, the best thing that you can do is to ask for a replacement unit.
Problem #2: Galaxy Note 5 messaging app font color and background changes to light after Marshmallow update
Updated to Marshmallow on 6/28/16. Right away some of my SMS and MMS messages  (incoming and outgoing) have a background color that obscures the font (light background, white font. It's usually white font, black background). If I press and hold the message the background becomes a couple shades darker so I can sort of see the white font, but a "Message Options" pops up, blocking the message. Even some messages received or sent prior to update are affected. It's not every message, some come from Android, some from iPhones. I can't figure out a pattern. I cleared cache,  but I'm apprehensive about clearing data (never have). I cannot remove battery for a soft reset. I do have a screenshot I can send you, if necessary. I have searched Google and see some people who have upgraded to Marshmallow have lost function of outgoing text messages, but I can't find a problem that matches mine . Thanks! — Tomi
Solution: Hi Tomi. Are you using Samsung's stock Messaging app, your carrier's Messaging app, or a third party one? We haven't heard this issue happening on native Samsung messaging app so this may be an isolated case.
Messaging apps may or may not have built-in settings that allow a user to change the color of the font as well as the background. If you can't find this option anywhere on your Messaging app, make sure that you clear the data of the said app. For reference, these are the steps on how to do it:
Go to Settings.
Proceed to Applications.
Select Manage Applications.
Tap the All tab.
Tap your Messaging app.
Tap Storage.
From there, you will see the Clear Cache and Clear Data buttons.
If that won't help, wipe the phone's system cache. Here's how:
Turn off the device.
Press and hold the following three buttons at the same time: Volume Up key, Home key, and Power key.
When the phone vibrates, release the Power key but continue to press and hold the Volume Up key and the Home key.
When the Android System Recovery screen appears, release the Volume Up and Home keys.
Press the Volume Down key to highlight 'wipe cache partition.'
Press the Power key to select.
When the wipe cache partition is complete, 'Reboot system now' is highlighted.
Press the Power key to restart the device.
Problem #3: Facebook app on Galaxy Note 5 keeps showing "waiting for the network" error | Whatsapp getting disconnected after Marshmallow update
Hello Guys. I am using Galaxy Note 5 with the latest Android OS (6.0.1).
First of all I would like to inform you guys that I really don't know the carrier of my phone but I mentioned "other" in above dropdown.
I am facing an issue in my Facebook Messenger application. it is always showing in yellow that "waiting for the network" even if it is connected to the Internet but when I send any message it gets connected. I am facing this problem on both Mobile data as well as on Wifi.
In addition, on Whatsapp I am able to able to call but it goes to "reconnecting" after 1 or 2 min.
This issue comes after updating my mobile to the latest Android OS, not sure whether it is due to the latest OS or something else.
Kindly need your assistance. Best regards. — Saqib
Solution: Hi Saqib. If both of these social network apps are updated to the most recent version, the problem can be caused by other issues including a corrupted system cache, an unknown firmware glitch, or by another third party app.
The first thing that you want to do is to clear the cache partition. You can refer to the steps above on how to do this solution. If refreshing the cache partition won't help, the next logical step is to clear the cache and data of both apps.
Sometimes, third party apps, especially those not optimized for the new operating system, can cause conflicts with the operating system and other apps. Because you're having problems with third party apps as well (unless both Facebook Messenger and Whatsapp came as pre-installed ones), booting in safe mode  to confirm our hunch will not work. We recommend instead that you do a master reset so you'll know the difference. To do that, simply follow the steps below:
Turn off your Samsung Galaxy Note 5 completely.
Press and hold the Volume Up and the Home buttons first, and then press and hold the Power key.
Keep the three buttons pressed and when 'Samsung Galaxy Note5' shows, release the Power key but continue holding the other two.
Once the Android logo shows, release both the Volume Up and Home buttons.
The notice 'Installing system update' will show on the screen for 30 to 60 seconds before the Android system recovery screen is shown with its options.
Use the Volume Down key to highlight the option 'Yes — delete all user data' and press the Power key to select it.
When the process is complete, use the Volume Down key to highlight the option 'Reboot system now' and hit the Power key to restart the phone.
The reboot may take a little longer to complete but don't worry and wait for the device to become active.
Problem #4: Galaxy Note 5 overheating and random shut down issues
Hi. I hope you can give me some assistance and guidance. I have a Note 5 and it has recently been overheating, specifically where the SIM is located. I've heard the CPU is located underneath it. It also randomly switches off when it heats up. I then have to reboot the device. When i switch it back on, sometimes i unlock the device only for it to switch off again. I never have several apps running simultaneously, and it randomly heats up without even using the device.
I have uninstalled all 3rd party apps and it still continues.
Can you give me any direction on the way forward? I have been considering taking it to a samsung repair centre but afraid of the cost implications if a new CPU is needed.
Your help is highly appreciated. Thanks. — Kershan
Solution: Hi Kershan. Overheating can be caused by a number of things including the things that you've mentioned and checked. If you've already removed all third party apps or performed a factory reset, chances are overheating in this case is not the problem. Rather, we think that it's just a manifestation of a failing hardware. The most common hardware malfunction that can manifest into overheating includes dying or bad battery, defective processor, and other damaged components.
There's no way this is caused by faulty software or app since you've already uninstalled apps (as well as presumably done a factory reset). The random shut down issue that you've noticed is the phone's default behavior to protect itself from overheating. In order not to damage other components, Android devices are designed to automatically shut down once a certain level of internal heat is reached.
There's no way for us to know exactly where the problem lies. A technician must physically check your phone first to diagnose the hardware issue. If you have access to a Samsung repair center, we recommend that tap their services. If the phone is still in warranty, we suggest that you ask for a replacement instead of repair. If the phone is no longer in warranty, you can surely expect to pay for whatever service is needed to get your phone back in working order.
Problem #5: Galaxy Note 5 update issues
Just to even send or receive a txt message, my phone will now glitch and even shut off on its own. Just to write this message it took me 15 minutes to get my phone to work long enough and load properly to send this message. I have cleared all cache, cookies, history. i have done a factory reset. I have tried being hooked up to my data. I have tried different Wi-Fi connections. I have tried everything but since this update, my phone even makes random calls while just sitting on the counter. It takes about 4 minutes to load any apps even apps like my contacts. I have had random contacts deleted, pictures deleted, etc.
I also notice my key pad only works when it feels like now too.
Also my battery went from lasting 2 days to just barely 8hrs. I have been dealing with this for a while now and i am fed up with it. I love this phone and would never go to Apple but I also will not pay another $700 to replace this phone because that is absolutely absurd to make someone do that.
So please if you have any other suggestions on what i can do. — Kaylee
Solution: Hi Kaylee. There are only three solutions that you can try if you think the issues started happening after installing an Android update.
The first one is wipe the cache partition. The cache partition functions as a storage of temporary files needed by the system to work efficiently. These temporary files include your Google Play Store downloads, recovery logs, as well as files associated with some apps from previous operating system. Updating to another Android version is supposed to automatically clear the current cache partition but sometimes, this does not always happen. This creates a problem as old files from the old OS may no longer be compatible with the new Android version. Manually clearing the cache partition can sometimes work wonders.
The second solution that you can try is factory reset. Doing this step addresses problems that may have developed after an update. This solution will not work though if the issue is not the firmware itself, but rather on one or some of your installed apps.
The last thing that you can try therefore is to ensure that you only install updated or compatible apps. Keep in mind that not all apps in the Play Store may be compatible with the most recent Android version running on your phone. Updating the Android version does not mean you are also updating your apps. This is a point many Android users often forget. If you have a lot of apps, try to do a factory reset and observe how the phone behaves without installing anything. If everything works fine without your apps, you can start the hard process of isolating which of your apps is the culprit.
---
Engage with us
If you are one of the users who encounters a problem with your device, let us know. We offer solutions for Android-related problems for free so if you have an issue with your Android device, simply fill in the short questionnaire in this link and we will try to publish our answers in the next posts. We cannot guarantee a quick response so if your issue is time sensitive, please find another way to resolve your problem. 
If you find this post helpful, please help us by spreading the word to your friends. TheDroidGuy has social network presence as well so you may want to interact with our community in our Facebook and Google+ pages.