A 5.5-inch display would need a larger battery to suffice the needs of services that handle the features especially ones that need the screen. Your #Motorola Moto G4 (#MotoG4), of course, comes packed with a 3000 mAh battery that will keep it powered up for a day or two depending on how you use it and what apps are running. Processor- and memory-extensive apps and services, of course, use battery more than others.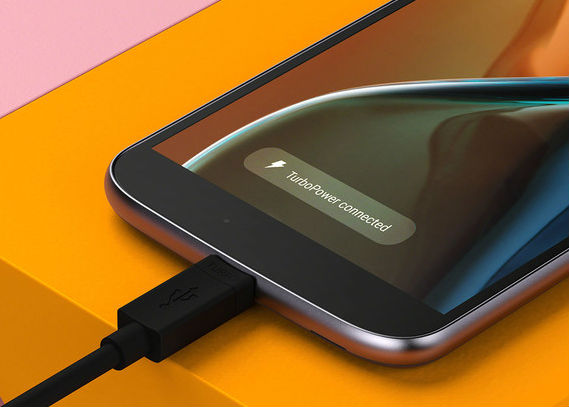 Games and apps that use the GPS, Bluetooth, Wi-Fi or mobile data will also cause the phone to heat up and that will also contribute to quick discharge. When it happens more often, the life span of the battery will be shortened and that will cause a lot of issues in the future but that's a different story.
There are, however, battery- and power-related cases that may occur every now and then but are minor in nature. The most common among them is the not charging issue that even new owners will experience without apparent reason. I will tackle this problem in this post; it will serve as your troubleshooting guide.
Troubleshooting Motorola Moto G4 that won't charge
Step 1: Make sure it's not just a system crash issue
The moment you plug in your phone and it does not respond, verify immediately if it's not just a minor firmware issue. Remember that the firmware plays a big role in the charging process. When it crashes, the device may not charge successfully or won't respond at all that's why it's imperative you do the forced restart procedure first.
A forced reboot may fix minor firmware and hardware glitches such as crashes and blank screen but your data won't be touched. In short, it's safe but effective. Press and hold the Volume Up and Power buttons for 10-20 seconds. The device will restart and go through the usual boot-up sequence.
Once the phone has successfully rebooted, plug the charger in and connect your phone to it and see if it charges. If it doesn't charge after that, do the forced restart again but this time while the phone is plugged in. If this procedure failed again, then continue to the next step.
Step 2: Make sure the charger works
Unless stated on the label otherwise, the typical power adapter for smartphones gives out 5 to 9 volts of electricity and ranges between .5 to 2 Amperes. Basically, you can just plug your other smartphones to your G4 charger and see if they charge normally or if they can detect that electric current is flowing through their circuits. If they charge normally, then the charger is fine. Move on to the next step.
However, if your other devices don't charge either, you have to do a physical check on the charger but the phone important thing to check is the port. Try to see if there are debris, lint and corrosion. If there are debris and lint, try to blow them out of the port or give it a blast of compressed air to get rid of them. As to the corrosion, a Q tip with alcohol will take care of it. Also watch out for bent pins or connectors because if you can see one, that might be the reason your device isn't charging. You can try to straighten it out but make sure you don't damage it.
Step 3: Physically check the USB cable
Assuming other devices charge while using the power adapter of your G4 but your device still won't charge, then it's time you checked the USB cable. Run your fingers from one end to another to feel if there are lumps or breaks. If nothing, then check both ends for debris, lint, corrosion and bent connectors. Do as I suggested in the second step if you can see any of those.
Next, connect your cable to a computer or a laptop if you have one. This will immediately rule out the possibility that the cable is broken or is not conducting properly. Should your computer detect your device and recognize it, then the cable is fine. Move on to the next step if this is the case but if the computer cannot detect your phone then it's time you bought or used a different USB cable.
Step 4: Check the USB charging port of your G4
If both the charger and the USB cable are fine but your phone is still not charging when plugged in, then you should check the charging port of your device. You still have to look for debris, lint, corrosion or bent pins and do what is necessary to get rid of them if you can find some.
If there is a bent pin, try to use a pair of tweezers to straighten it out but be very very careful so as not to damage it. Also check for possible liquid damage. There are always times when water finds it ways into the charging port of your device and cause all sorts of issues like this. In case it's liquid damage that caused the problem, don't attempt to charge your phone again or even try to turn it on to avoid further issues. Instead, proceed to the next step immediately.
Step 5: Send the phone in for checkup and/or repair
As far as troubleshooting is concerned, this is as far as you go. You've already verified both the charger and the cable and they are working fine. You've checked your phone's USB port and nothing is wrong with it yet it doesn't charge. Therefore, you need a professional who can conduct more tests and probably find out what the issue with your phone is and hopefully fix it.
You can bring it to a local shop, a Samsung service center or back to your service provider. At the end of the day, it's not your job to fix the problem of a supposedly brand new phone.
I hope that this simple troubleshooting guide can help you fix the problem or at least know what the issue with your phone is.