A #smartphone as expensive as the LG G5 (#G5) should work without a hitch. But what would you do if it turned itself off and won't turn on no matter what?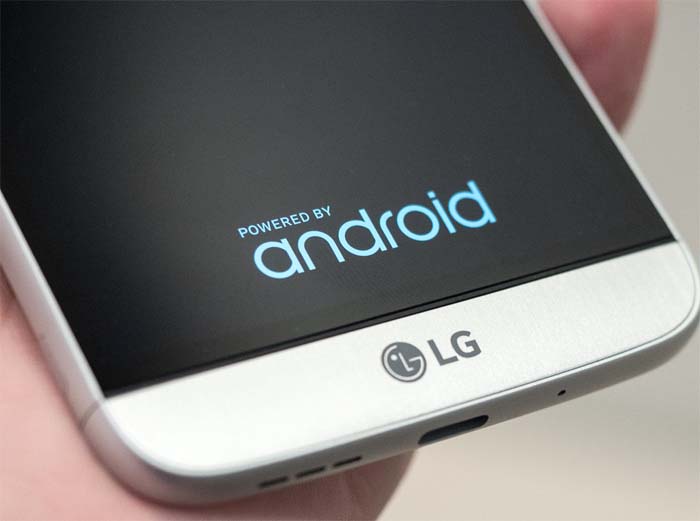 We have received a lot of complaints from our readers seeking assistance because their devices won't turn on. Needless to say, this problem is among the most common issues any Android user may encounter. That is why we publish posts like this so we can help average users who don't know what to do if a problem like this occurs.
In this post, I will guide you on how to troubleshoot your LG G5 that's not turning on. The purpose of troubleshooting is to determine what the issue really is so that you can formulate a procedure you can use to fix it.
While I included some procedures you may not know below, I can assure you they're safe. We don't suggest things that could potentially damage your device if followed incorrectly. However, it's up to you if you want to follow our suggestions or not. After all, you can still visit a tech shop if you feel like troubleshooting is a bit complicated for you.
Troubleshoot LG G5 that won't turn on
Keen observation is always the key to knowing what the real problem is, however, most of the owners that encountered this kind of problem don't have a clue why it happens simply because it often occurs without apparent reason or cause. Here's one of the messages we receive the best describes this issue:
"Hi guys. I have an LG G5 smartphone, the new one from LG. It's three weeks old and I was actually enjoying the experience when one problem occurred–the device just won't turn on. I didn't even know why or when it shut off but it currently is and whatever I do, it just won't power back on. I've contacted my provider already and they weren't so helpful, I mean their tech support; they just didn't know what to do. I came to the store but the manager said it couldn't be replaced with a new unit (for free) because it's beyond the replacement period. So guys, if you know how to fix this problem, I would surely appreciate it. Thanks in advance!"
If this problem happens to you, here are the troubleshooting steps you have to do:
Step 1: Double tap screen to wake the phone up, attempt to turn it on
I know it comes instinctively for us Android users to tap on the screen to wake our phones up but please try to do this step first before doing other troubleshooting procedures.
If the phone won't respond to your taps, then attempt to turn the phone on by pressing the Power key like you always do when you power it on.
Step 2: Try to charge the phone using the original charger and cable
Perhaps, the reason why the phone turned off is because its battery has been completely drained and the reason why it won't respond when you hit the Power key is because there isn't enough battery to power up its components.
When charging, please use the original USB cable and charger because at this point, we're also trying to find out how the phone responds if it senses electricity is flowing from the port to its battery.
It may respond well and charge successfully, which is a good sign as it means its hardware is fine. On the other hand, if your G5 doesn't respond when plugged in, then we cannot rule out the possibility that it's just a drained battery issue and we're facing a different one, charger or USB cable problem.
In this case, you have to borrow or buy a new charger or you can immediately have the phone checked by a technician before buying anything.
Step 3: Pull the battery out, hold Power key for 30 seconds
Assuming the phone responds when put on charge, it's possible the system crashed or the hardware glitched for some reason. At this point in time, try to remove the battery of the G5 and then press and hold the Power key for 30 seconds to drain electricity stored inside the components.
Battery pull procedure works and it's one of the advantages of units with removable batteries. If you have a spare battery, you can also replace the one that's currently in your phone to see if it's a battery issue.
Step 4: Boot the phone in recovery mode and do the master reset if necessary
Now, assuming that you've done everything and your LG G5 still won't turn on, then you should boot it in recovery mode. This is to test if it can still power up its components even without loading Android's user interface.
If the phone can successfully boot in recovery mode, try to reboot it first. If the same thing happens, then you really have to do the master reset to see if it makes a difference. Here's how you boot your LG G5 in recovery mode and do the master reset:
Press and hold the Volume Down and Power keys.
When the LG logo displays, quickly let go of the Power key but hold it again while you continue holding the Volume Down key.
When 'Factory data reset' appears, use the Volume Down button to highlight Yes.
Press the Power key to confirm the reset.
When prompted with 'Erase all user data and restore default settings,' use the Volume Down key to highlight Yes.
Press the Power button to confirm your action.
Step 5: Have the technician take a look at it
If you reach this point, it means you have done everything to no avail so, it's time you sent the phone in for check and/or repair. Anything beyond the reset may void the warranty so you need an authorized technician to do further troubleshooting.