Are you experiencing FPS drops when playing the Euro Truck Simulator 2 Steam game? This can be due to your hardware resources, a graphics setting issue, or issues with the game files. To fix this you will need to perform several troubleshooting steps.
Euro Truck Simulator 2 is a truck simulator game set in an open world environment that's developed and published by SCS Software. You are tasked to deliver important cargo across the different cities in Europe. You can build your fleet of trucks by buying new ones or upgrading the ones you have. You can also expand your business by hiring new drivers.
How can I increase my FPS in Euro Truck Simulator 2?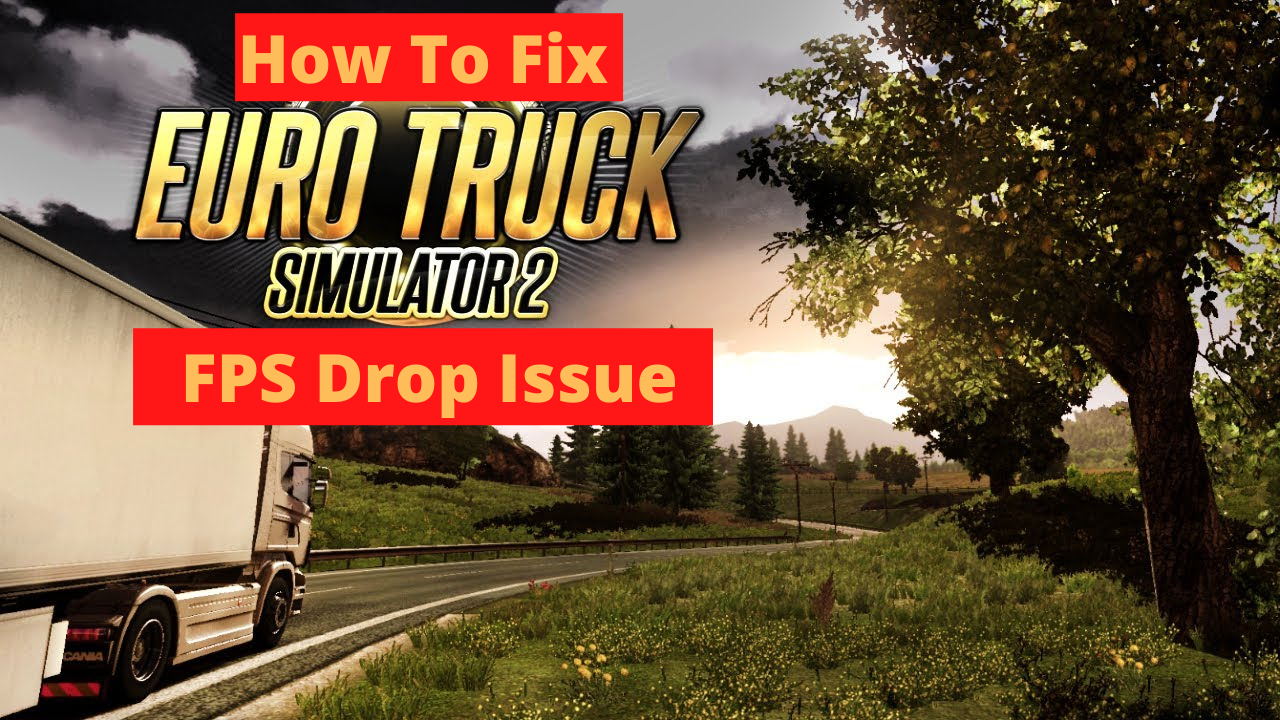 One of the issues that you might encounter when playing Euro Truck Simulator 2 is when it freezes, stutters, or pauses for a few seconds. These performance issues can affect your gameplay especially if you are playing the online mode.
Here's what you need to do to fix this problem.
Solution 1: Check the PC system requirements
The first thing you should do is to check if your computer meets the necessary hardware requirements needed to play the game. If it doesn't, then there's a possibility that this is what's causing the FPS drop issue.
Minimum system requirements:
OS: Windows 7
Processor: Dual core CPU 2.4 GHz
Memory: 4 GB RAM
Graphics: GeForce GTS 450-class (Intel HD 4000)
Hard Drive: 12 GB available space
Recommended system requirements:
OS: Windows 7/8.1/10 64-bit
Processor: Quad core CPU 3.0 GHz
Memory: 6 GB RAM
Graphics: GeForce GTX 760-class (2 GB)
Hard Drive: 12 GB available space
Solution 2: Update your graphics card driver
You should sure that your computer is not using outdated graphics card drivers. Euro Truck Simulator 2 needs a good graphics card with updated graphics drivers installed to render its images at the best frame rates possible.
Your video card manufacturer will usually release driver updates that includes performance enhancements as well as bug fixes that can fix freezing issues you are experiencing in your games.
Time needed: 5 minutes.
Update video card driver
Right click on the Start button.

This will show you several options.

Click on Device Manager.

This will open the device manager window.

Click the arrow before Display adapters.

This will expand the display adapter list.

Right click on the selected graphics card then choose Update driver.

This will allow you to update your driver.

Select Search automatically for drivers.

This will search online for any new drivers and install it.
You can also download the latest graphics driver by using the Nvidia GeForce Experience app if you have an Nvidia gpu or the Radeon Software if you are using a Radeon card.
After installing the latest graphics drivers you should restart the computer then try to launch Euro Truck Simulator 2 and check if the framerate problem still occurs..
Solution 3: Set Euro Truck Simulator 2 game priority to high in task manager
You can try giving the game priority over other processes running in your computer and check if this will improve its framerate.
Set game priority to high
Right click the Start button.
Click on Task Manager.
Click on the Details tab.
Right click on the Euro Truck Simulator 2.exe process then highlight Set priority and choose high.
Try running the game and see if this increases the FPS.
Solution 4: Change the game graphics settings
If you are having framerate drops when playing the game at high graphics settings then you should consider lowering these settings as your graphics card might not be able to handle the high settings which results in frame drops.
Lower graphics setting
On the main menu screen of ETS2 click on Options.
On the Advanced Graphical Settings option click on Simple settings so that it changes to Advanced Settings.
Under the Customs Settings Applied field choose Medium or Low then click the Apply button.
Try checking if the same problem occurs.
Solution 5: Close running background apps when playing the game
You should try closing unnecessary programs while you are playing the game. These programs include your browser, Office apps, or game recording apps jut to name a few. When you close these running programs it will free your RAM usage. It also allocated more CPU and GPU power to the game itself which means an increase performance and improved FPS.
Force close running apps
Right click on the Start button.
Click on Task Manager.
Make sure to click on More details.
Click on the Processes tab.
Right click on the apps running and select End task. Do this for all apps except ETS2 and Steam.
Try checking if the same problem occurs.
Solution 6: Run the game as an administrator
The game will usually suffer from framerate drops if it cannot access certain Microsoft services and files. To allow the game access to these components you need to run it as an administrator.
Run as administrator
Right click on the eurotrucks2.exe application from its installation folder. This can usually be found in SteamLibrary -steamapps -common -Euro Truck Simulator 2- bin -win_x64.
Select Properties.
Click on the Compatibility tab.
Make sure to place a check mark on the Run this program as an administrator box.
Click on Apply then Ok.
Try to check if this fixes the FPS problem.
Solution 7: Check your internet connection
You are experiencing this problem while playing an online game of Euro Truck Simulator 2the problem might be caused by your internet connection. You should check the status of your connection by using some of the popular online speed test sites such as speedtest.net.
Running an internet speed test
Open your favorite browser then go to speedtest.net.
Click on the Go button.
Wait for the results then take not of your download and upload speeds.
A low ping between 50ms to 100ms is good to average. Anything higher than this will affect your online games. Your download and upload speeds should match what you are subscribing for from your internet service provider.
If there are issues with your internet connection then you can do the usual network troubleshooting steps.
Turn off your computer.
Unplug your Modem and Router from the power source.
Wait for a minute then plug your modem and router back into the power source.
Wait until the lights turn back on.
Turn on your computer.
Reconnect your computer to the internet.
If this does not fix your internet problem then you should contact your ISP.
Solution 8: Verify integrity of game files
There's a possibility that the game is experiencing framerate drops because of corrupted or missing game files. In order to fix this you will need to verify the integrity of the game files using the Steam client. Any missing or corrupted file will be replaced with new ones downloaded from the servers.
Open the Steam client.
Click on your Steam Library.
Find Euro Truck Simulator 2 then right click it then click on Properties.
On the new window that appears click on Local Files tab.
Click Verify integrity of game files…
Once the game files have been fixed try checking it the issue still occurs.
Solution 9: Reinstall the game
In case the above troubleshooting steps fails to fix the problem then you should consider uninstalling the game then install a fresh version.
Feel free to visit our YouTube channel for additional support and troubleshooting guides on various devices