Users who like to play with the settings of their phones should be able to appreciate the importance of the Developer Options on their smartphones. In this post, I will show you how to enable the developer mode on Galaxy S10 so that you'd be able to enjoy tinkering your device to your satisfaction.
Google and device manufacturers usually hide these options as they may have adverse effects on the device's performance if not used correctly. But if you're willing to take the risk, then continue reading below as this tutorial may be able to help you.

How To Enable Developer Mode On Galaxy S10
Time needed: 2 minutes.
To enable developer mode, you have to access a certain option and tap on it a few times. It's like a secret code or something but nowadays, it's not really that secret anymore. With that being said, here's what you need to do.
Pull up the App drawer and tap Settings.

You may also access Settings by swiping down from the top of the screen and tap the gear icon. 



Scroll all the way down until you can see 'About phone.' Tap on it.

About phone is the last option under Settings.



Tap Software information.

You'll be able to see the version of Android you're using as well as the ROM that runs on it. But what you're actually looking for is the Build number.



Tap Build number seven times in rapid succession.

You will then be prompted to enter your security lock and after that, you'll see the 'Developer mode has been turned on' message.



Go back to the Settings page and scroll all the way down.

As you can see, the Developer options is already the last option.


Tap Developer options to view the settings.

Now, you already have access to more advanced settings.

And that's how to enable developer mode on Galaxy S10. If you wish to disable Developer options, all you have to do is to toggle the switch to off.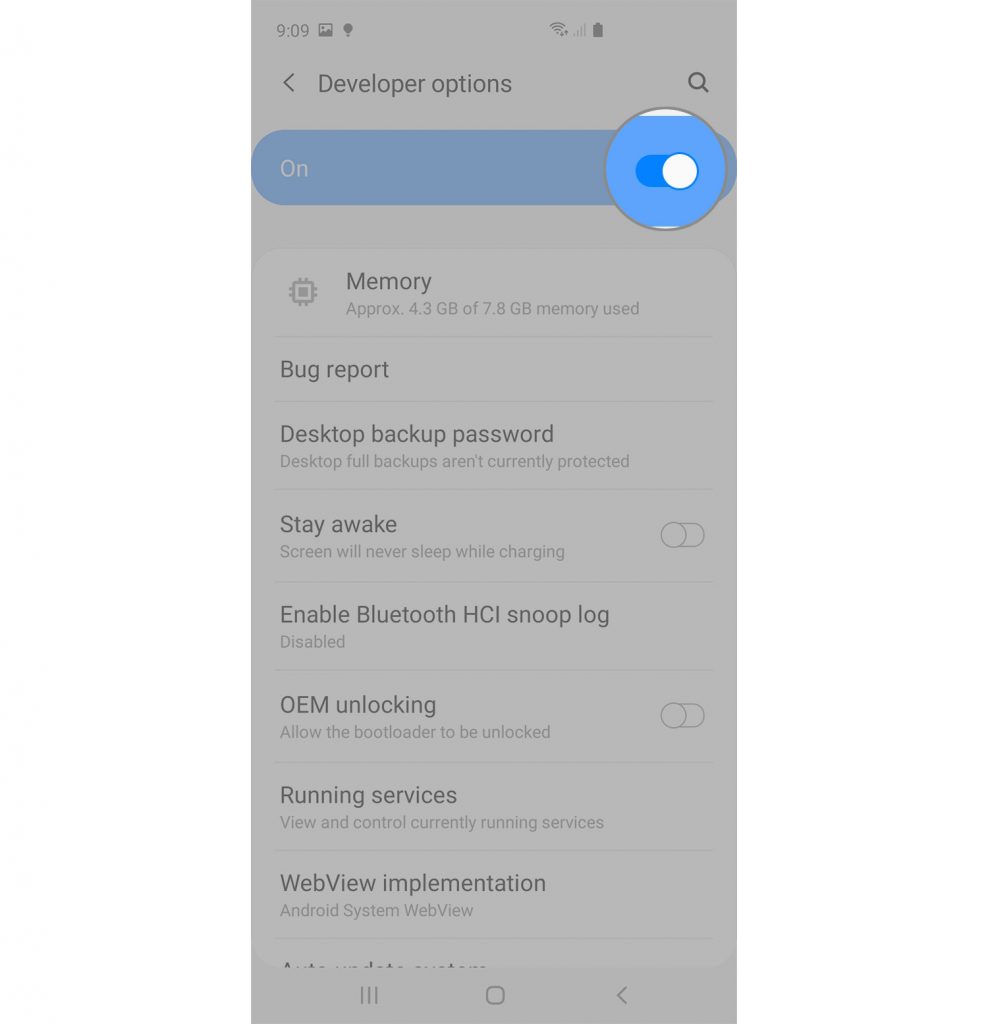 I hope that this post has been helpful.

Please support us by subscribing to our channel.

Thanks for reading!