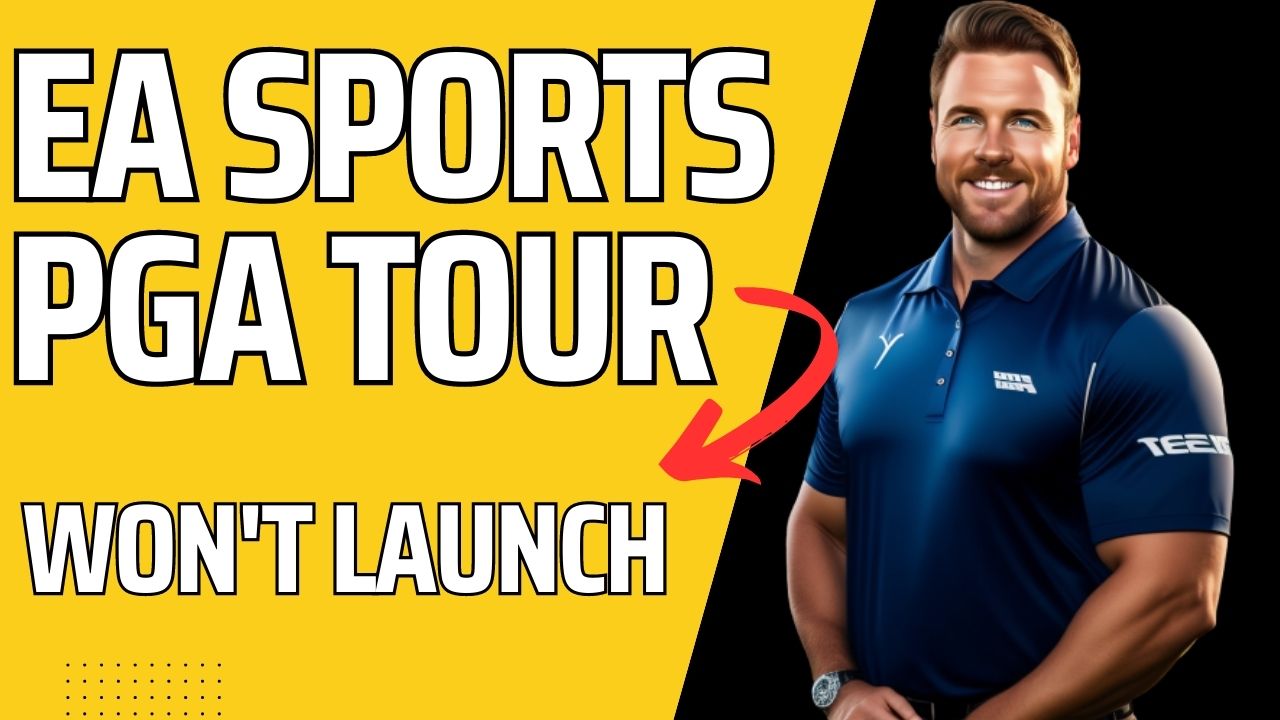 Lots of people who play video games on their computer are having EA Sports PGA Tour won't launch issue. There are a few reasons why this might happen, like problems with the game files, your computer not being powerful enough, or your graphics drivers being too old. To fix the issue, you'll need to try a few different things to figure out what's causing it.
Electronic Arts Inc's EA Sports PGA Tour is a popular video game for golf fans who want a realistic and immersive experience. You can play this game on the Steam Store, EA app, and Epic Games and if you have EA Play membership it will be cheaper. Aside from the standard edition, their is also a Deluxe Edition of the game. It has a feature called Pure Strike, which is powered by ShotLink, giving players access to exclusive golf courses like Augusta National, where they can compete for the Green Jacket.
The game offers unique challenges inspired by the Masters, new content, and online tournaments, allowing players to customize their golfers with gear drops and test their skills against others in career mode.
Pure Strike uses official PGA Tour ShotLink and TrackMan data, providing a realistic feel with unique swings, golfer-specific tendencies, Course Dynamics, and Ball Behavior. There are 30 courses available, including some of the world's most exclusive, designed in stunning quality with Frostbite technology. As players progress, they can customize their golfers, learn new Shot Types, and develop their skills to become a pro. With EA Sports PGA Tour, players can dominate the tee and conquer the greens like a Major champion.
Fixing EA Sports PGA Tour Won't Launch Issue
One of the challenges you may face when playing EA Sports PGA Tour on your computer is launch issues. This could mean that when you try to start the game, it may not respond at all or it may get stuck on the loading screen without advancing.
Here's how to fix the issue you are encountering.
Fix #1 Update Graphics Card Drivers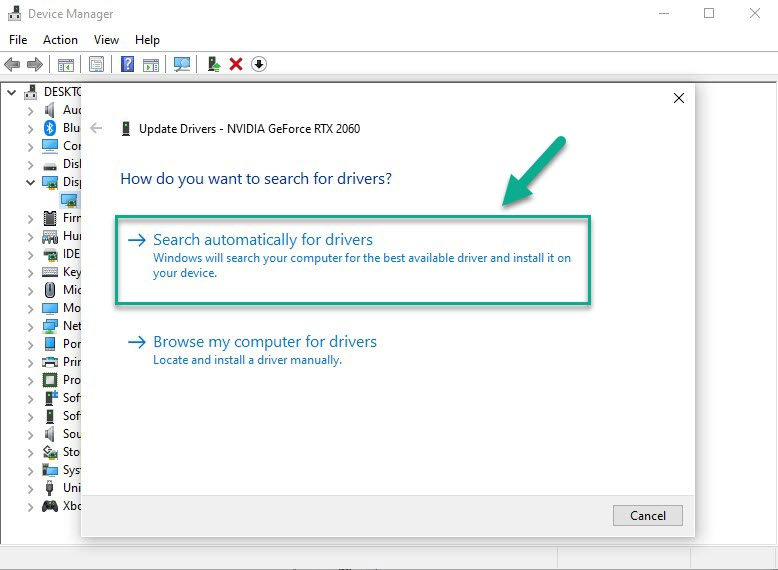 When your graphics card driver is out of date, it can prevent you from launching EA Sports PGA Tour on your computer. To avoid this problem, you need to make sure you have the latest driver installed, because it contains important updates that can improve performance and fix any bugs that might be causing issues.
Fix #2 Hide Microsoft Services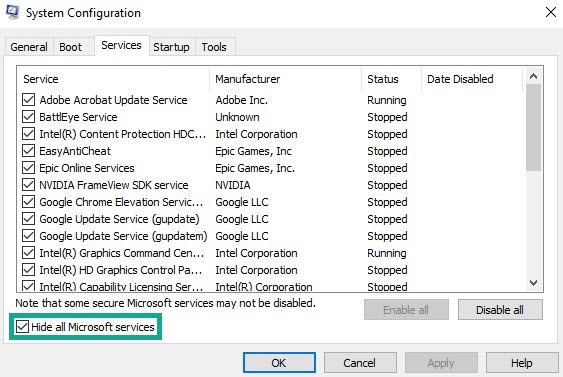 Sometimes when you start up your computer, certain applications, programs, or services will automatically begin running. This can cause issues with EA Sports PGA Tour launching properly, as they can take up a lot of your computer's resources. To fix this, you can perform a clean boot and hide these programs, applications, and services so that they don't interfere with the game.
Hide Microsoft services
Step 1: Press the Window logo key + R keys to open up the Run dialog box and type msconfig and click on Ok.
Step 2: In the System Configuration window click on the Services tab.
Step 3: Check the checkbox beside Hide all Microsoft Service checkbox at the bottom of the window, and then click on Disable All.
Step 4: Click on the Startup tab and press Task Manager.
Step 5: A new window will open up, here select every application then right-click on it, and select Disable.
Step 6: Close the window and click on Ok.
Step 7: Now restart your computer.
Step 8: Run the game.
Fix #3 Update Windows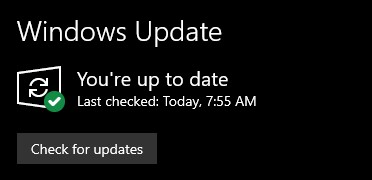 If you experience EA Sports PGA Tour won't launch issue. An outdated operating system could be the culprit. Keeping your Windows up to date is essential for ensuring that your games run smoothly and without any hiccups. Regular updates bring in critical improvements, security fixes, and bug fixes that optimize your system's performance and prevent any game launch issues. Don't let an outdated operating system spoil your gaming fun – stay up to date to enjoy seamless gameplay experiences.
Updating Windows
Step 1: Press Windows logo key on your keyboard.
Step 2: Select Settings.
Step 3: Select Update & Security.
Step 4: Select Windows Update tab.
Step 5: Select Check for updates.
Fix #4 Check HDD Space
When your computer has difficulty reading your hard drive, it can lead to problems like not being able to launch games like EA Sports PGA Tour. Fortunately, Disk Cleanup is a powerful maintenance tool that can help improve system performance. By scanning your hard drive, Disk Cleanup identifies temporary files, internet cache files, and other unnecessary program files that can be safely deleted to free up space. You can customize Disk Cleanup to delete some or all of these files as needed. Additionally, defragmenting your hard drive can help it read data faster and prevent crashes. By using these tools regularly, you can keep your system running smoothly and avoid frustrating issues like game launch failures.
Disk cleanup
Step 1: Press the Windows logo key + R keys together to open up the Run dialog box.
Step 2: Type cleanmgr and hit the OK button.
Step 3: Disk Cleanup Drive Selection will show up, select the drive you installed Naraka: Bladepoint and click on OK.
Step 4: Click on the Delete Files option.
Fix #5 Verify Game Files
It might be caused by missing or damaged game files. To fix this, you can use the Steam client to check the game's integrity. This process will scan the game files for any problems and replace them with new, valid files from the server. By doing this, you'll ensure that all the necessary files are in place and be able to play the game smoothly again.
Verifying Game Files
Step 1: Open Steam client.
Step 2: In your Steam launcher, click Library.
Step 3: Find the game then right-click the game in your Library and select Properties.
Step 4: Choose the Local Files tab and click Verify integrity of game files. This will let you verify the game.
Fix #6 Reinstall the Game
If all the troubleshooting steps fail to fix the issue, the last resort is to uninstall and reinstall the EA Sports PGA Tour game. Reinstalling the game can often solve the issue of it not launching or any other glitches and problems. So, don't hesitate to give it a try if nothing else works.