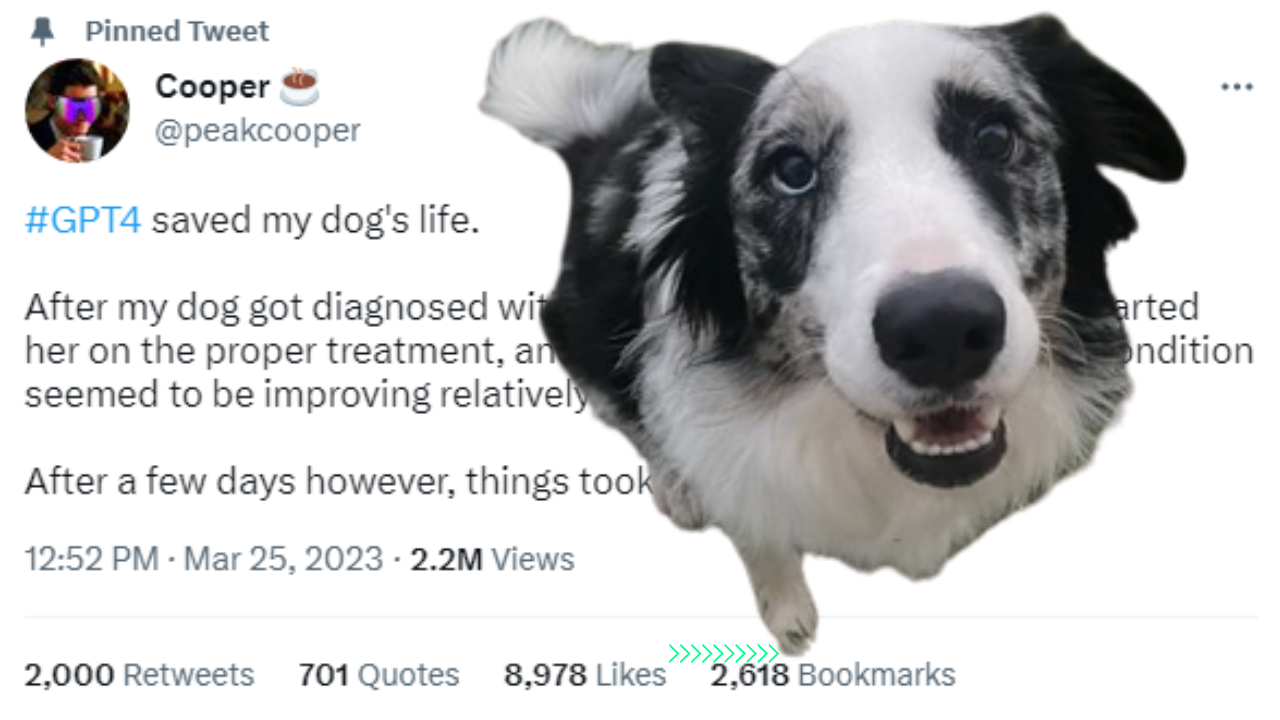 When a dog's life was in danger due to a worsening tick-borne disease, GPT4, an AI assistant, stepped in to save the day. By analyzing blood test results and underlying issues, it identified IMHA as the cause, ultimately saving the dog's life.
How Did This Fascinating AI Diagnosis Unfold?
On March 25, 2023, Twitter user "Cooper" shared his story about how his dog was diagnosed with a tick-borne disease. Despite initial treatment, her condition took a turn for the worse. Luckily, ChatGPT's GPT4 was able to help save her life.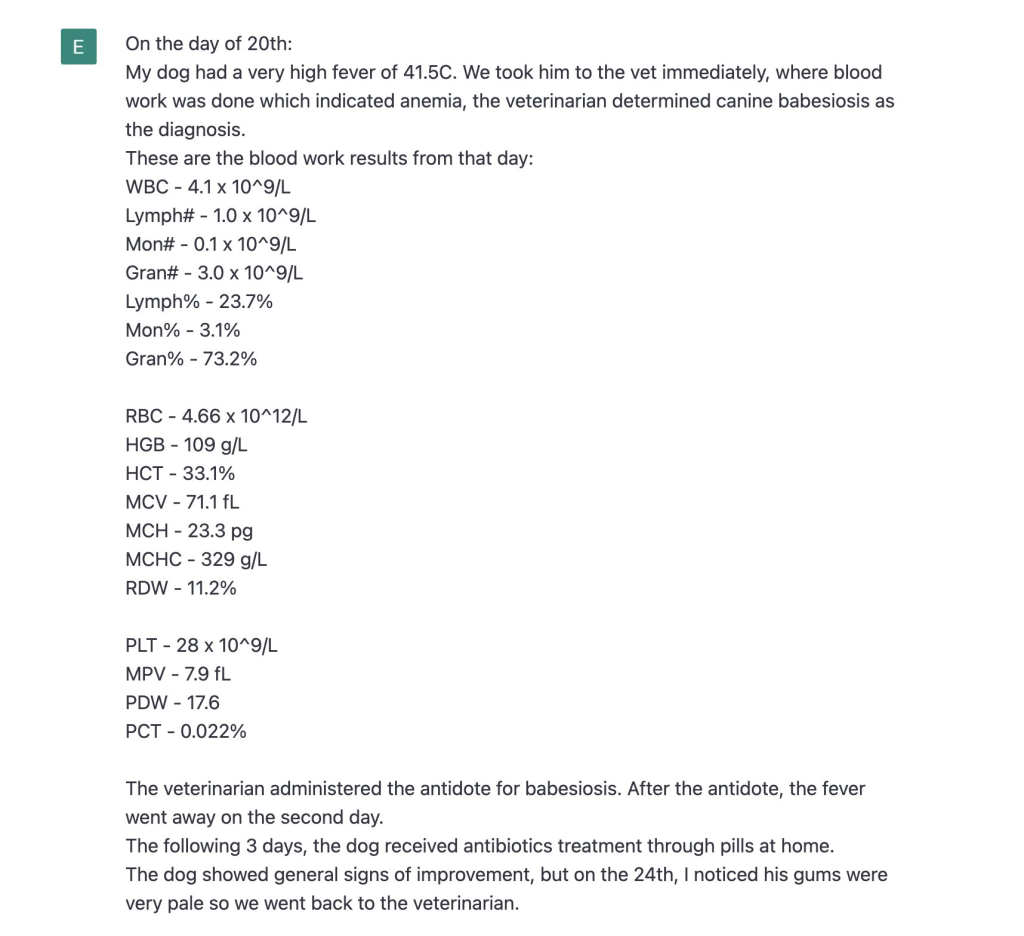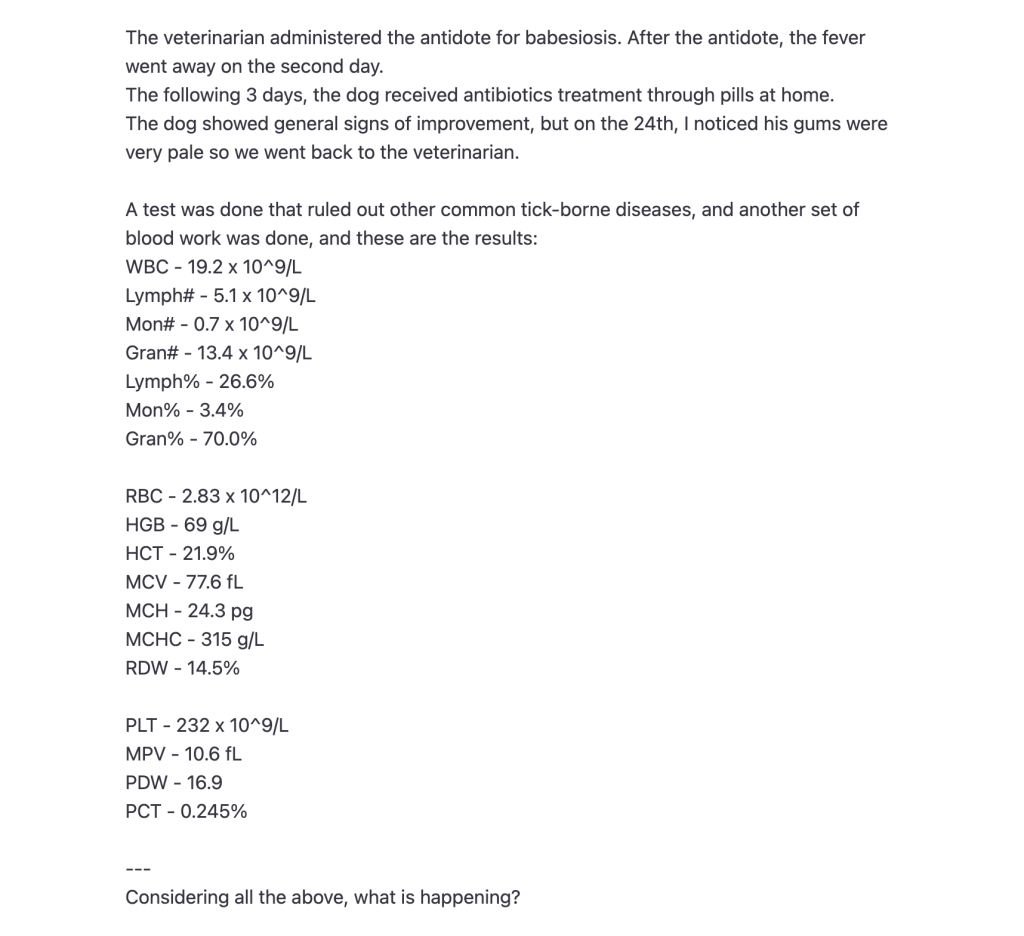 Cooper understandably was shook up when his pet was diagnosed with a tick-borne disease. He brought the dog to a vet who tried to treat her, but her condition worsened. The vet could not pin point the exact underlying issue.
GPT4 To The Rescue
After his dog's conditioned worsened, it suddenly hit him he might as well give ChatGPT a shot and consulted the GPT4 version ChatGPT, which was able to guess all the probable causes of the condition.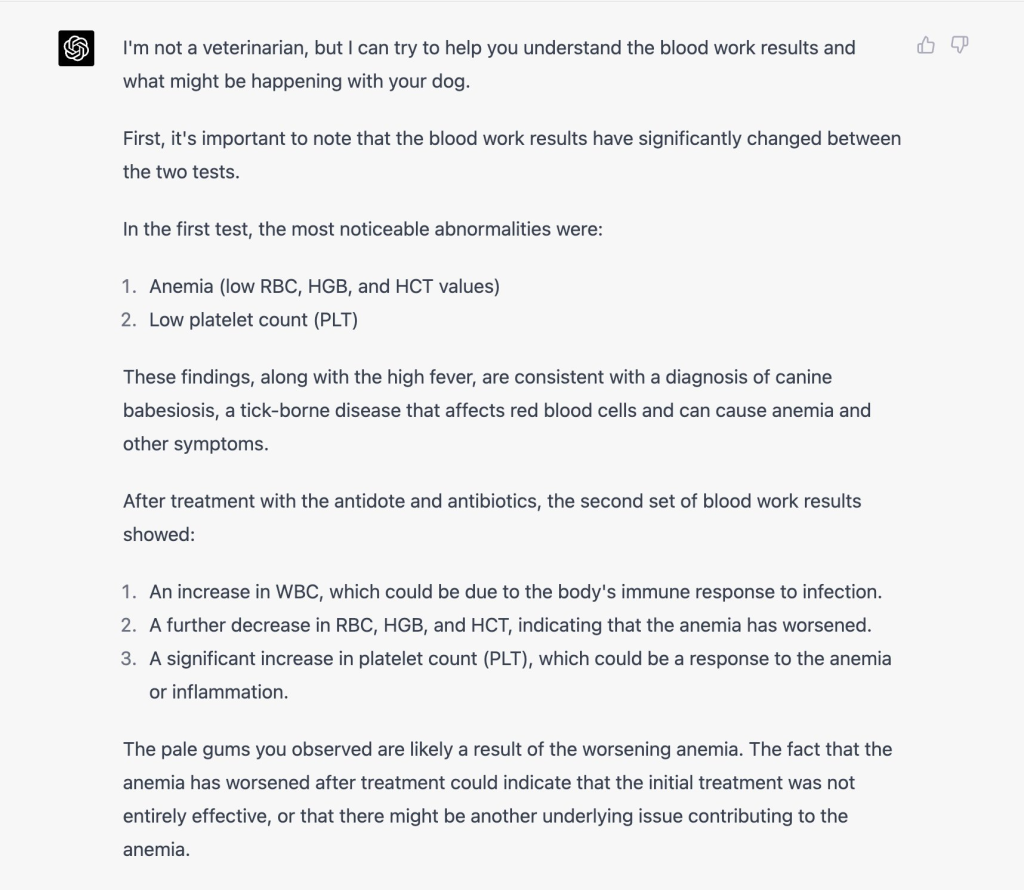 Most impressive thing was that ChatGPT was even able to read provide interpretations of the blood results.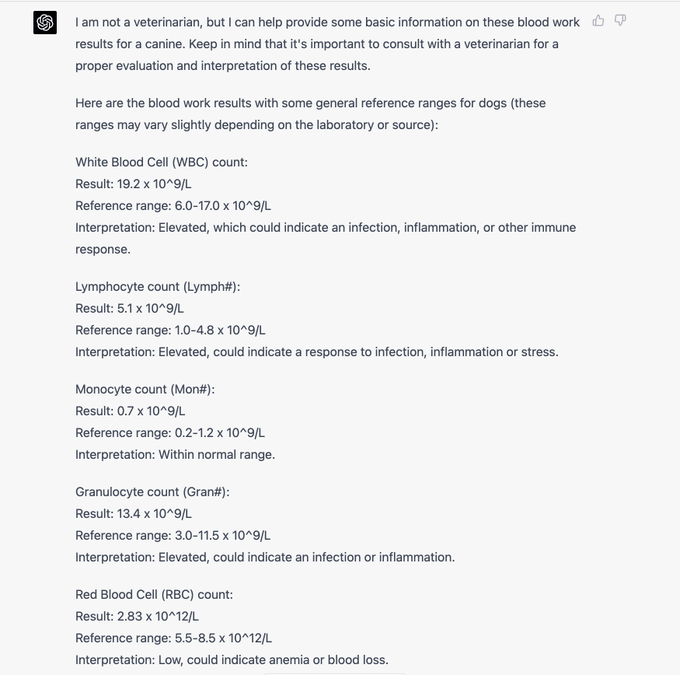 The AI assistant provided a list of potential underlying issues, but it was up to the owner to determine which diagnosis best fit her dog's symptoms.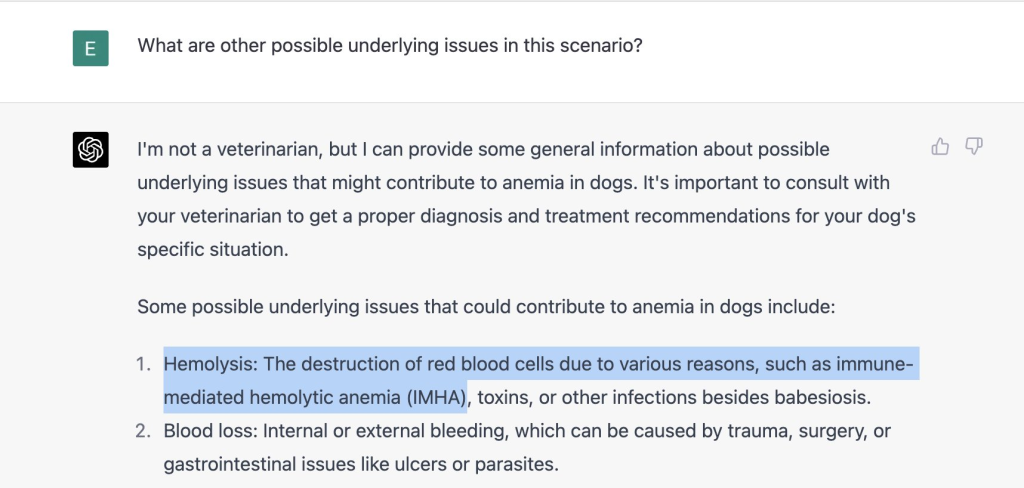 After ruling out various possible underlying issues, the owner realized that the only possible diagnosis that matched her dog's symptoms was IMHA. The owner was able to take control of her dog's health and make an informed decision about her treatment.
By consulting GPT4, the owner was able to save her dog's life, even when the vet was stumped. It was a reminder of how technology can help us solve problems and make informed decisions based on data.
Full Tweet thread below: