Customizing your Samsung Galaxy phone with a new wallpaper is an easy way to change up the look and feel of your device. Follow these simple steps to switch out the wallpaper:
Access Wallpaper Settings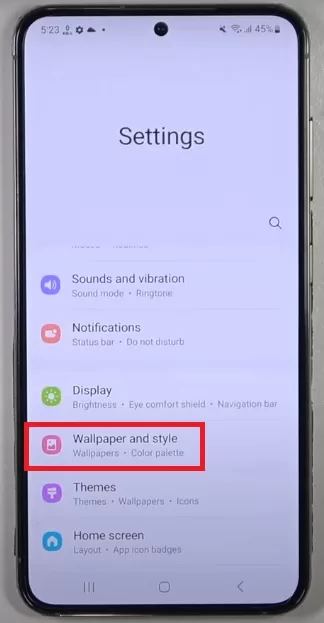 Unlock your phone and tap on the Apps icon to access your apps menu.
Scroll down and tap on the Settings app.
In Settings, scroll down through the list of options until you see "Wallpaper and style."
Tap on "Wallpaper and style" to open the wallpaper settings.
Choose New Wallpaper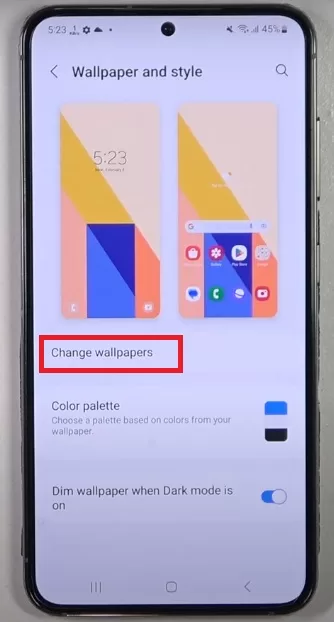 At the top of the Wallpaper and themes screen, tap on "Change wallpapers."
On the Wallpapers screen, tap on "Home screen," "Lock screen," or "Home and lock screens" depending on which you want to change.
Scroll through the wallpaper albums and tap on the image you want to use. You can choose from Dynamic (animated), Gallery (your photos), Wallpaper services, or Wallpaper library.
Tap on a wallpaper to preview it.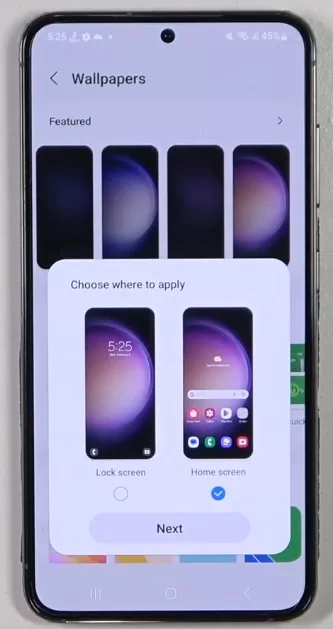 Set New Wallpaper
Once you've chosen the new wallpaper, tap "Set as wallpaper" at the bottom of the preview screen.
If you selected Home screen, check the boxes for which screen panels to change. Or select all.
For Lock screen or Home and lock screens, it will apply the new wallpaper to both.
Tap Apply to confirm the new wallpaper.
Your Samsung Galaxy wallpaper is now updated! Feel free to customize it further by changing wallpapers regularly.
Your new wallpaper should now be set! Samsung makes it simple to customize the look of your device. You can choose from pre-loaded wallpapers or use your own image from photos.
Changing up your wallpaper frequently is an easy way to give your phone a fresh look. Don't be afraid to get creative and choose an abstract image or cool nature photo. The wallpapers are endlessly changeable on Galaxy devices.