For the first time in many years, mobile consumers seem to overwhelmingly approve of a next-gen Samsung flagship. The Galaxy S6 and particularly the S6 Edge are (almost) all they could have been, with metal frames (finally!), robust Gorilla Glass back covers, uber-crisp displays, powerful yet frugal processors, highly competent OIS cameras and smoother than ever software.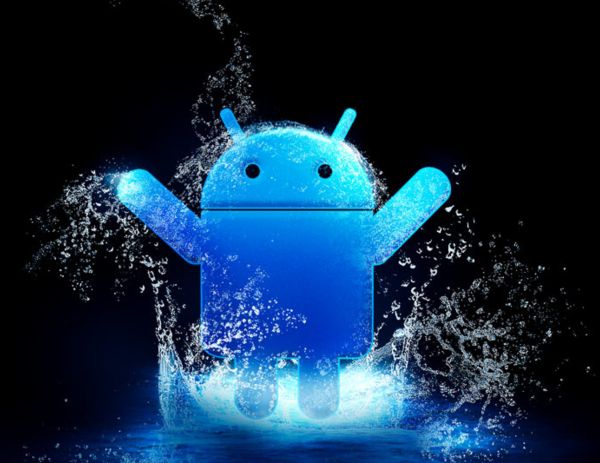 Still, haters gonna hate. Fueling the muffled criticism, Sammy removed external storage support, shrunk down battery capacity and, above all, "forgot" water protection. There's no word on an "Active" variant on the horizon either, at least not yet, so if toilet bowl slips are your worst fear, you'll have to look elsewhere.
Luckily, respectable, "mainstream" liquid-proof Androids can be easily found on Amazon these days. Thanks chiefly to Sony, but also Samsung, they're not as restrictive, rare and, well, crappy as a few years back.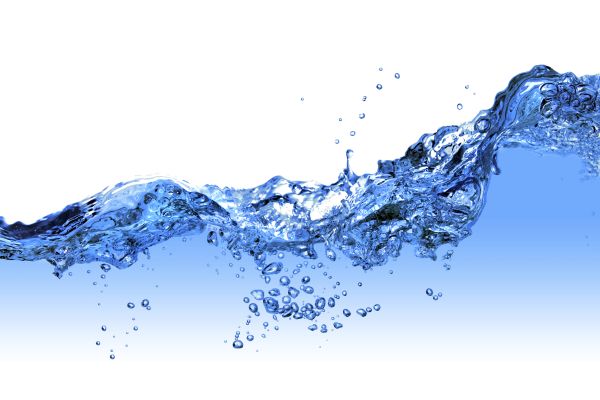 In fact, believe it or not, we had trouble narrowing down our selections for today's list. And because the final drafts are too different, we'll give them to you in no particular order. Here are the best water-resistant Android smartphones money can buy in March 2015:
If your gadgets keep collapsing after accidental dives into pools and, ahem, restroom commodities, who you gonna call? The veteran water-busters from Sony, clearly. The Japanese have been dishing out semi-rugged mobile products in their homeland for many years, only recently getting the idea to transport some of the magic across the borders. And it worked.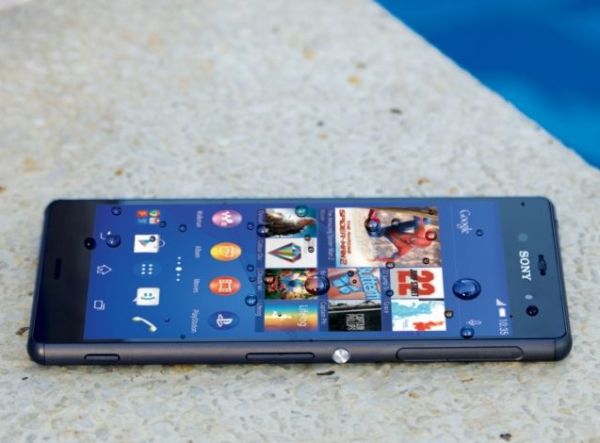 Now, a slew of Western Xperias offer various degrees of shelter, and cover different price ranges and performance classes. Probably the most advanced, in every aspect, is this 5.2-inch bad boy, what with its Full HD screen resolution, quad-core Snapdragon 801 chip, 3 GB RAM, 20.7 MP rear camera and IP68 certification.
IP68, for those of you not fluent in Ingress Protection code, essentially means the Xperia Z3 is "dust tight" (6), and all guarded against "continuous immersion" in water beyond 1 meter and 30 minutes (8).
As the name suggests, the only difference between this and the "full-sized" Z3 is the footprint. Well, that, and display clarity, RAM count, and battery capacity. But what you should take into account first and foremost is the 4.6-inch 720p Z3 Compact also carries an IP68 stamp of approval. Meaning it too can theoretically lie in a body of water for hours and hours without cracking.
Another Sony Xperia? What can we tell you, they're the best of the best at this. And incredibly enough, the one year-old Z2 doesn't show signs of aging. The familiar-looking 5.2 incher (the Z3 is a near-identical copy on the outside) is IP58 licensed.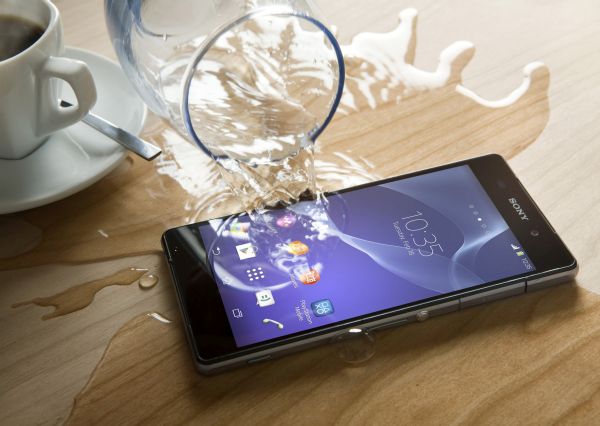 That may sound vastly inferior to the IP68 credentials, but it's actually the same thing as far as liquid contact is concerned. Remember, the 8 designates resistance under 1 m and above 30 minutes. Meanwhile, the 5 refers to dust "collision", and entails partial protection. In other words, you'll want to keep the Z2 out of harm's way when traveling the Sahara Desert by foot.
The good news is, with the Z4 close by, you can probably expect massive Z2 discounts. And at, say, $300, the 1,080p panel, quad-core S801 CPU, 3 GB RAM and 20.7 MP camera will get really hard to turn down.
Samsung Galaxy S5, S5 Active and Sport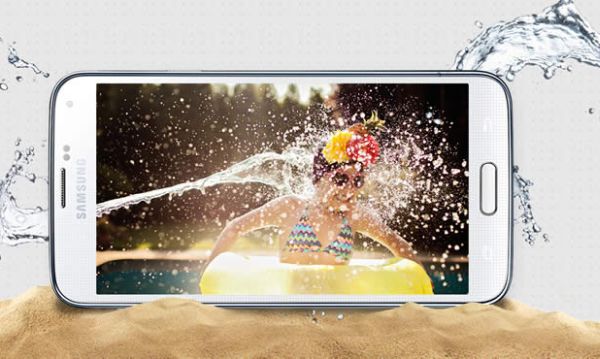 How could Samsung abandon rugged and semi-rugged functions after so much effort put in the GS5 family? It boggles the mind, but maybe it's not over yet. For the time being, your choice of a waterproof top-tier Galaxy is between the conventionally designed S5, the slightly quirkier Sport and uber-muscular Active.
One very interesting tidbit is all three are IP67 authorized to deal with dirt no matter what and H2O in small doses. Specifically, up to 1 meter and half an hour. In addition to that however, the Sport rocks "Side Grip enhancements" for a better, stronger hold, and the Active survives transport and thermal shock, as well as solar radiation and vibration with ease.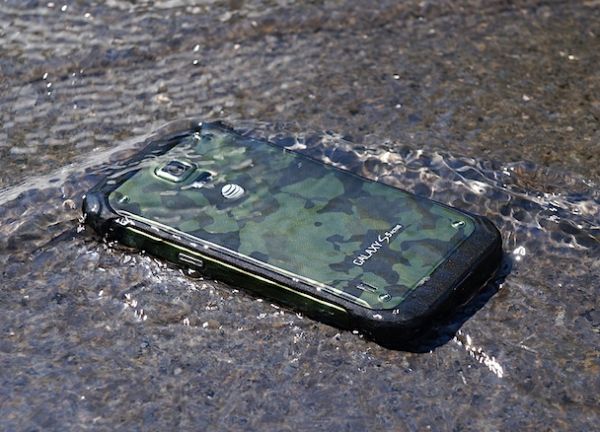 Hardware-wise, they're practically identical, featuring S801 chips, 2 GB RAM, 2,800 mAh batteries and 5.1-inch Full HD screens.
Let's be sincere, the only reason this aging fellow may tickle your fancy over the S5 or S5 Active is the lower price. The thing is, it's not low enough. IP67 certified and nothing else, the 5 incher carries a quad-core Snapdragon 600 processor under the hood, alongside 2 gigs of RAM and a 2,600 mAh juicer. Yawn!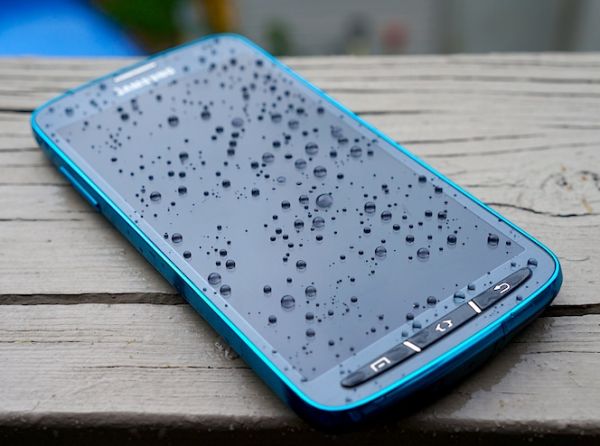 A living legend and instant classic, the Brigadier shined in our best rugged handheld roundup back October, holding its own now despite the advanced age. With an almost extraterrestrial design language, both IP68 and MIL-STD-810G creds and respectable mid-end specs, this is so much more than a stellar waterproof smartphone.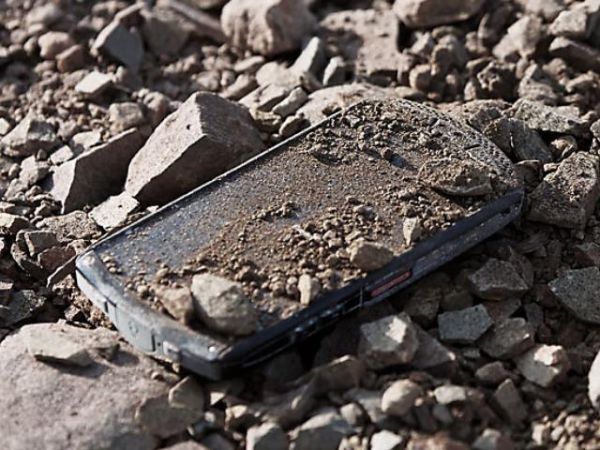 It's a powerhouse, it's a fashion statement, and it's a trend defier, looking like nothing else you've ever seen. In numbers, it's 13 mm thick, tips the scales at a whopping 187 grams, measures 4.5 inches in diagonal, and features a 1,280 x 720 display pixel count, quad-core 1.4 GHz Snapdragon 400 SoC, 2 GB RAM and 8 MP camera.
Unusually cheap and more "classically" handsome than the Brigadier, the Hydro Life is drop-proof, shock-proof and waterproof up to 3 feet, courtesy of IP57 and MIL-STD-810G authorizations. Obviously, it's no Galaxy S6 "killer", but at $100 it delivers impressive value for money.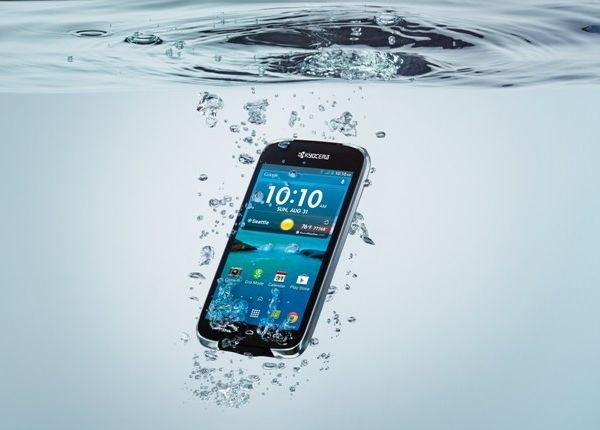 The 4.5-inch IPS LCD screen is tolerable, at 960 x 540 pixels, the pre-loaded 4.3 Jelly Bean software… not that old, and the 1.5 GB RAM ideal for smooth multitasking.
Hold on, since when does HTC produce water-resistant gear? Since a few months ago, apparently, though you should probably not expect the world from the Desire Eye. The rookie stab here tends to miss the mark more often than not, and we'd call this 5.2 incher anything but robust-looking.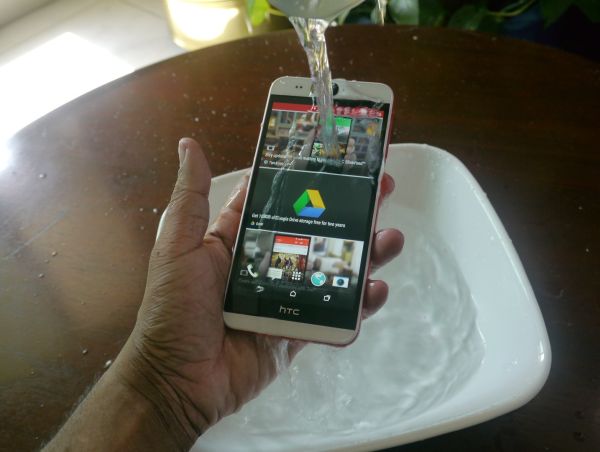 At the end of the day, it vows to withstand short immersions up to 1 meter deep, and it's also KitKat-powered, Snapdragon 801-packing and 1,080p LCD-sporting. Not the worst deal you can make at 420 bucks.