In VR gaming you may choose a variety of good horror VR games genre. VR has a big range of high-quality horror games, and no two horror games are alike in these VR horror games. There are a variety of horror games to select from. In this article, we will be showing you the scariest VR horror games and best VR horror games in 2023.
A virtual reality headset is a gadget that allows you to immerse yourself in virtual reality. Virtual reality headsets are popular in video games, but they're also employed in simulators and trainers. A stereoscopic head-mounted display, stereo sound, and head-motion-tracking sensors like gyroscopes, accelerometers, magnetometers, and structured light systems are all included.
Certain VR headsets additionally feature eye-tracking sensors and game controls. The VR glasses feature head-tracking technology, which changes the field of vision when the user rotates their head. There is lag when the head moves too quickly, therefore the technology is not without problems. It does, however, create an immersive experience.
A virtual reality game or VR game is a video game that is played in virtual reality (VR) gear. The bulk of virtual reality games rely on player immersion, which is achieved through the use of a head-mounted display device or headset and one or more controllers. The headgear normally displays two stereoscopic displays in front of the user's eyes to simulate a 3D space.
Best horror VR games in 2023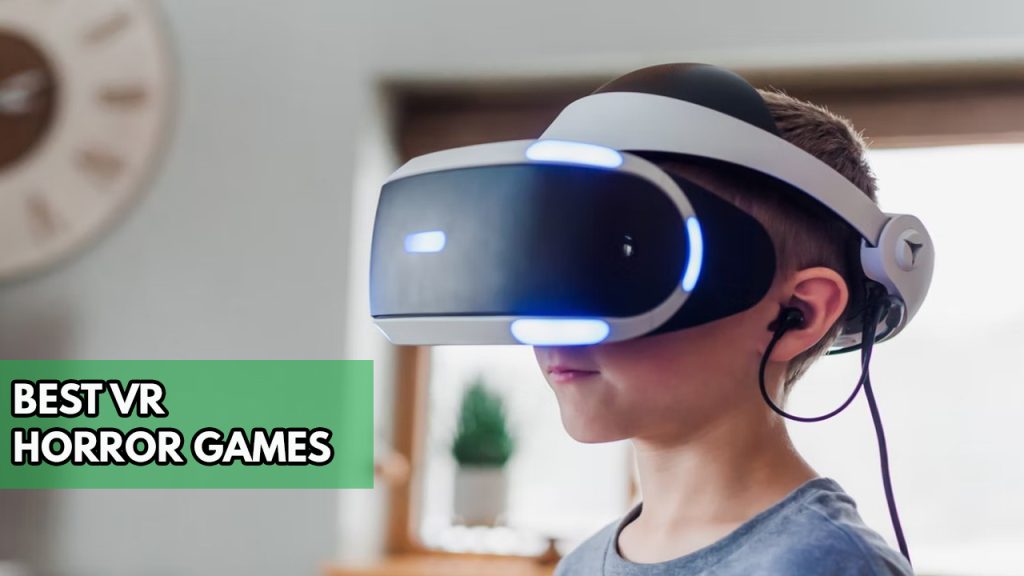 So what are some of the best horror games available for VR right now?. Below are our compiled list of the best VR horror games in 2023 that will give horror fans and non fan jump scares.
Resident Evil 4 VR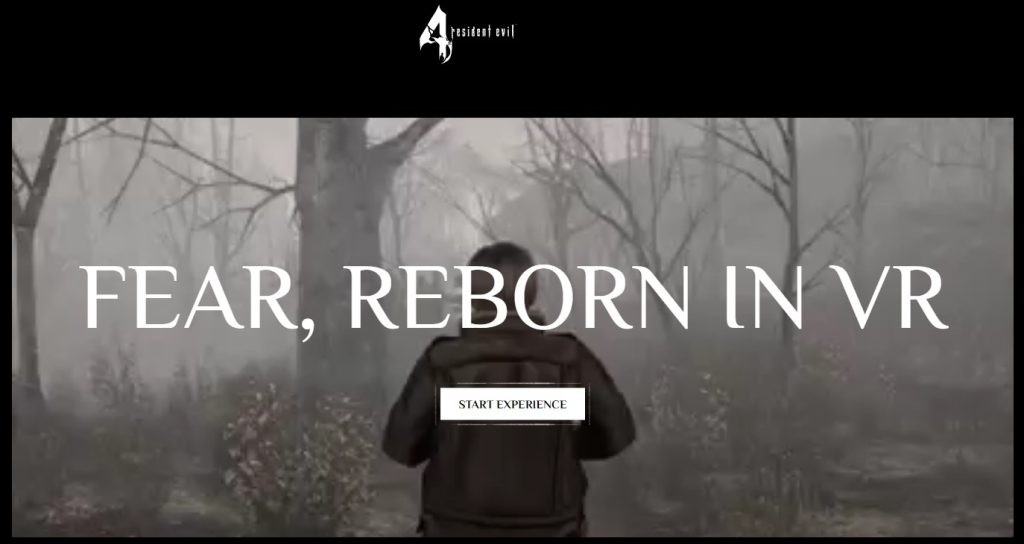 Resident Evil 4's VR version has had its perspective adjusted, but no other significant adjustments have been made. This is not a watered-down version of Resident Evil 4 like some VR adaptations of popular games: you may play Leon's mission from beginning to end in one of the best VR horror games available.
Capcom Production Studio 4 and Capcom published Resident Evil 4, a survival horror game. It was first released in 2005 on the GameCube. Players take control of US government special agent Leon S. Kennedy, who is dispatched on a mission to save Ashley Graham, the president's daughter, who has been kidnapped by a cult. Leon confronts hordes of people affected by a mind-controlling parasite in a rural section of Spain, and reunites with the spy Ada Wong.
The Exorcist Legion VR Deluxe Edition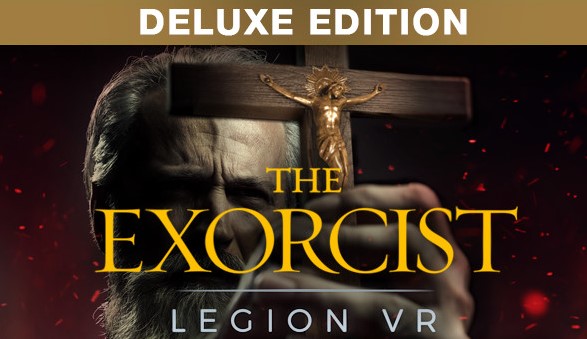 The Exorcist: Legion VR Deluxe Edition includes all FIVE chapters of the critically acclaimed virtual reality experience based on the Exorcist franchise. As you work your approach to a final encounter with your deepest, most concealed fears, investigate and exorcise dangerous demonic entities.
Wolf & Wood Interactive Ltd created The Exorcist: Legion VR, which was published by LegionVR, LLC and Fun Train. On November 22, 2017, it was released. On Playstation VR, HTC Vive, or Oculus Rift, The Excorist VR is available.
The Exorcist is a VR experience set in the world established by horror master William Peter Blatty, which has won numerous awards. Each chapter contains a different demon that will put your courage and resolve to the test.
Rich story hints and a variety of unique secrets are hidden in realistic, frightening, and fully immersive surroundings. To improve your instruments, find and employ different trademark exorcism equipment as well as hidden "artifacts." Receive cryptic messages from an unknown stranger who appears to be aware of your every move. Return to the safety of your office at the end of each chapter to evaluate your work and move on to the next.
Five Nights at Freddy's: Help Wanted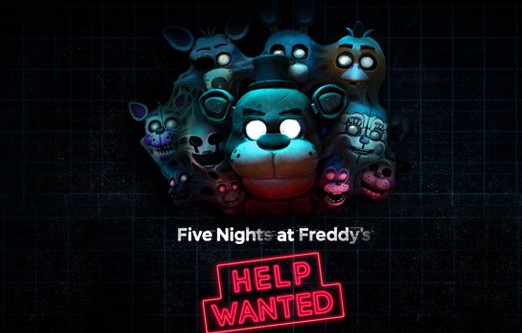 Five Nights at Freddy's Help Wanted was developed by steel wool studios and is a collection of classic and new mini-games set in the Five Nights universe. In a compilation of new and old Five Nights at Freddy's adventures, you must survive horrifying encounters with your favorite killer animatronics. Experience the horror in flat (non-VR) or VR game mode in one of the best VR horror games available. The Oculus Rift and HTC Vive VR headsets are supported.
Get your hands dirty now. Repair claustrophobic ventilation systems, repair malfunctioning animatronics that could trigger at any time, or spend your evenings terrified in the security guard office.
Face up against Freddy, Bonnie, Chica, Foxy, Springtrap, The Mangle, Funtime Foxy, and Circus Baby, among others.
Toys, plushies, bobbleheads, and confectionery are all available. At the interactive Prize Counter, earn super fun rewards to play with these game features, Collect Faz-Tokens scattered around the game to uncover even more rare goodies and have even more fantastic fun.
Scenes from iconic games have been updated and rebuilt for a truly immersive scariest games experience.
Paranormal Activity: The Lost Soul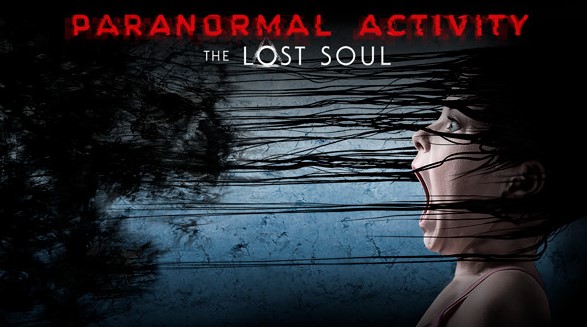 The Paranormal Activity: The Lost Soul game immerses you in a terrible realistic world with a disturbing mood and the urge to survive. This is one of the Best VR horror games available today.
This original story, inspired on the mythology of the hugely popular Paranormal Activity film genre, includes our own fright engine, which allows you a unique experience each time you dare to play.
You're exploring a quiet, average-looking property in a wooded neighborhood, armed with a battery-hungry flashlight. Soon, you'll realize you're not alone as you piece together the answers to the horrible mystery of what's happened in this house and fight to survive the terror that stalks you.
Switch to the popular VR headset mode for an even scarier experience of VR game, which immerses you in the scene using minimal Room Scale mixed with our Immersive Movement Role-play System.
The length of the game depends on the playing style of players. This game has no Quicktime events, thus the user must find and unravel the tale on their own. In the house, it's pretty much an open universe, so go exploring. Completionists can spend hours upon hours playing this game. Unless you knew exactly where every item was, standard gameplay would still be hours.
Because you never know when a haunting will occur, you must be on the lookout at all times. As a result, you never know when a scare will occur. It's like being in a real haunted house. Sometimes there are a lot of scares, while other times there are few or none.
The Walking Dead: Saints & Sinners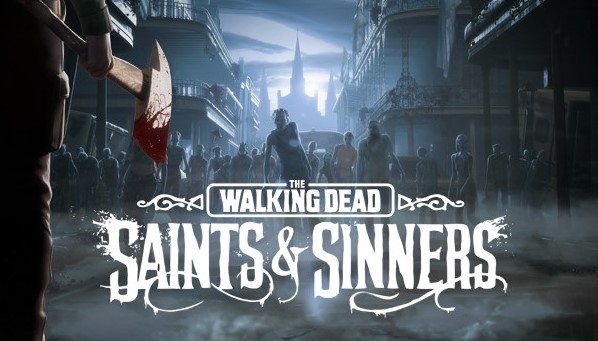 Saints & Sinners is unlike any other game set in the world of The Walking Dead. One of the best VR horror games available, you are in charge of every obstacle you confront and every decision you make. Fight the undead, forage around New Orleans' flooded wreckage, and make difficult decisions for yourself and the other survivors. The Walking Dead is still alive.
You've chosen the fate of the Reserve with the Aftershocks update, but the narrative is far from over. Supply caches that were assumed to have been destroyed by the Tourist's acts are washing up all over New Orleans, and Tower and Reclaimed will do everything they can to secure them. If you want to get your hands on the Reserve's last supplies and secrets, you'll have to go back to your old haunts.
You're the only living creature in sight with Meatgrinder update. You must now confront The Meatgrinder. You'll be able to fight the undead in ways you've never seen before in this new update to The Walking Dead: Saints & Sinners.
In The Trial, a special mode with all game weapons unlocked, stamina and health bonuses, and where your wits, skills, and anything you can make in the midst of the turmoil will be your staunchest allies, you'll face unrelenting waves of walkers. Select your arena, rack up massive scores with clever kills, and see how long you can last.
Finally, with the new katana weapon aspect 'Absolution,' you may prove your mettle as an apocalyptic samurai. Those who dare to challenge you will be sliced and diced.
Blair Witch VR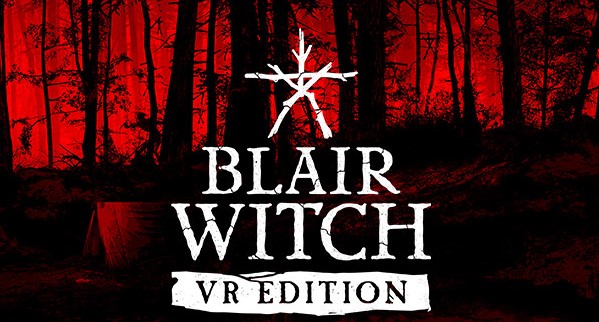 Blair Witch: VR is a psychological horror game with a compelling tale from the creators of the critically acclaimed The Medium. In an original story inspired by the cinematic history of Blair Witch, built for Virtual Reality, experience firsthand the toll that dread can take on the mind.
What begins as a routine investigation quickly transforms into a confrontation with your worst nightmares – and an evil force known as the Blair Witch. But you won't be alone: Bullet, your faithful K-9 buddy, will accompany you in these tense moments. In these dangerous and terrible forests, he's your eyes, hearing, and nose.
The game has been designed specifically for virtual reality to provide a really immersive and terrifying VR experience. You'll be able to enjoy the creepy atmosphere of the Black Hills Forest like never before thanks to updated surroundings, new Bullet dynamics – such as gesture instructions, true hand-based petting and fetching – and more creature encounters.
Arizona sunshine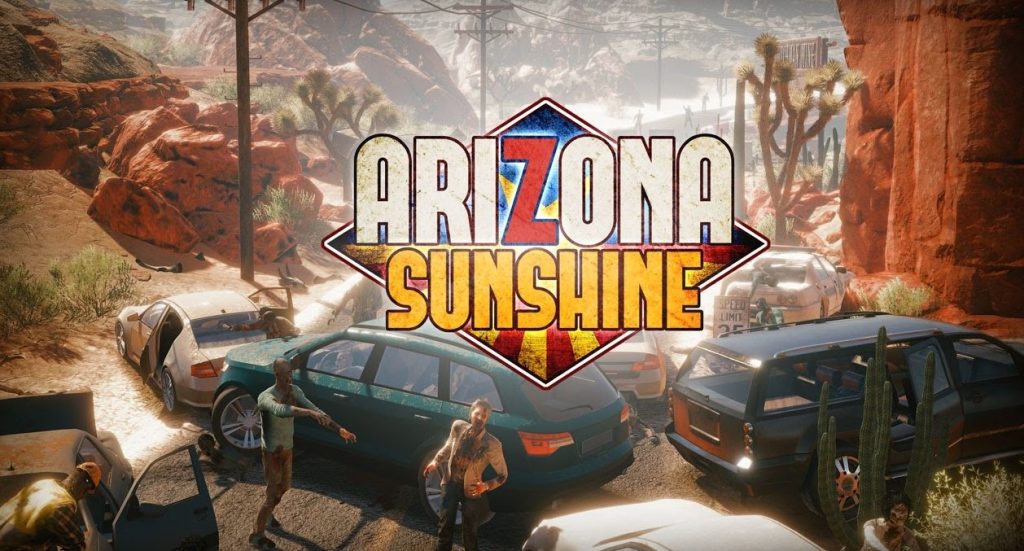 Arizona Sunshine is a VR horror game that was published by Vertigo Games that immerses you and up to three other survivors in a zombie apocalypse. Survive alone or in co-op, handle weapons with real-life movements, and explore a post-apocalyptic landscape. It's never been more exciting to put the zombies to sleep. This is currently one of the best multiplayer VR games available.
The zombie apocalypse collides with virtual reality. It's a VR-only first-person shooter that immerses you and up to three other survivors in a post-apocalyptic Southwest America plagued with zombies.
You must negotiate the hordes of zombies coming for your brain in your frantic search for survivors, armed only with your motion-controlled weaponry and the little ammo and consumables you find along the way.
Join forces with a pal in co-op campaign mode or multiplayer Horde mode for up to four players. Keep in mind, though, that more warm brains equals more ravenous undead.
Use VR motion controllers to control 25+ weapons with realistic movements. Anticipate attacks, manage ammo, and decapitate your enemies by aiming down the sights.
The campaign is divided into bite-sized VR segments that, when combined, form a whole story, allowing you to join in for a quick session or stay for the entire voyage.
With no limitations, explore a series of enormous southwestern American locations, including hazardous canyons and deep, black mines.
In a struggle for survival that is more intense than ever, scavenge the environment, plunder zombie opponents, and keep track of your ammo and consumables.
With zombie mutilation, destructible environments, and an overall cinematic and immersive gameplay, the game provides unmatched realism to VR gaming.
Phasmophobia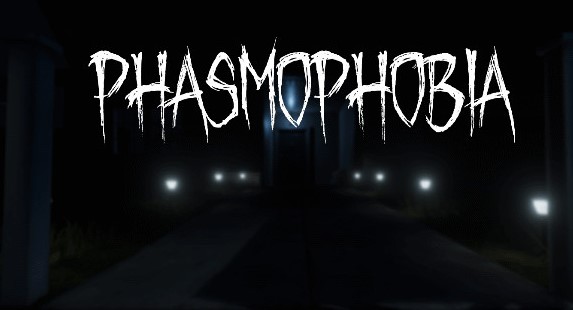 Phasmophobia is a four-player online psychological VR horror game that was developed by Kinetic Games in which you and your paranormal investigators must enter haunted areas full of paranormal activity and obtain as much paranormal evidence as possible. You'll seek for and record proof of whatever spirit is haunting the location using your ghost hunting equipment in order to sell it to a ghost removal crew.
From the safety of the truck, you may either support your team by monitoring the area with CCTV cameras and motion sensors, or you can step inside and get your hands dirty with the ghostly activity, which will get increasingly aggressive as time passes.
Realistic graphics and sounds, as well as minimal user interfaces, will offer a completely immersive experience that will keep you on your toes. Phasmophobia supports all players, whether they have VR or not, so you may enjoy the game with your VR and non-VR pals. Use well-known ghost hunting tools like as EMF Readers, Spirit Boxes, Thermometers, and Night Vision Cameras to locate clues and gather as much paranormal evidence as possible. There are over ten different sorts of ghosts, each with their own unique features, so each investigation will be unique.
Layers of Fear VR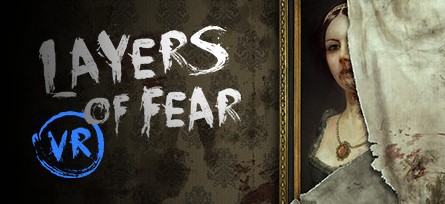 Layers of Fear VR is a psychedelic horror game that plunges you into madness. The critically acclaimed horror now has a truly terrifying Virtual Reality version of its constantly changing Victorian mansion.
Discover the mystery of an insane painter's lunacy by diving deep into his thoughts. Discover the painter's dreams, anxieties, and horrors, and complete the masterpiece he has worked so hard to make.
Layers of Fear VR is a first-person horror game with a deep and disturbing tale. Explore a world filled with morbid artwork and solve twisted puzzles to uncover secrets. Take control of a painter who is trying to complete his masterpiece… before losing his sanity.
Layers of Fear's psychological terror will make you doubt your own eyes and thinking. Put on your virtual reality headset and see what awaiting you.
Resident Evil 7 PS VR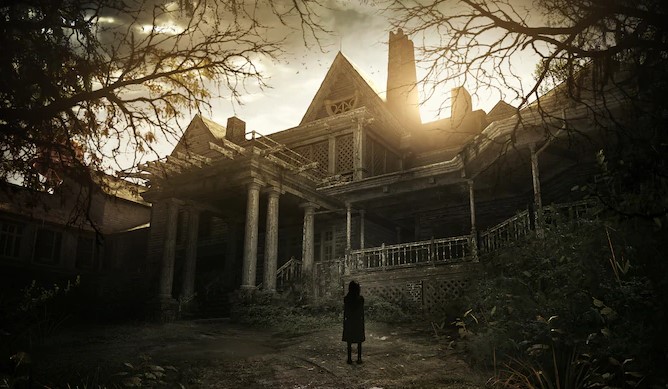 Resident Evil 7: Biohazard is a survival horror game created by Capcom which was released in 2017 and is VR supported. The player takes control of Ethan Winters as he solves puzzles and fights adversaries while searching for his long-missing wife at a decrepit plantation held by an infected family. Resident Evil 7 departs from the more action-oriented Resident Evil 5 and Resident Evil 6, focusing on exploration and returning to the franchise's survival horror roots. It's the first franchise game to include a first-person perspective.
Unlike Resident Evil 5 and 6, the gameplay focuses on horror and exploration rather than action. The inventory is based on a grid design, with a maximum capacity of 12 spaces that can be enlarged numerous times throughout the game. The crumbling walls of an abandoned farmhouse in the American South ooze with menace and loneliness. The terrifying and immersive 'Isolated View' player perspective debuts in '7,' marking a new beginning for survival horror. Horror achieves new heights of photorealism so overpowering you won't be able to look away, thanks to the cutting-edge RE Engine. Survive in a terrifyingly new universe of horror.
Frequently Asked Questions
Are VR horror games scary?

Not all games are scary in these genre.

What are the scariest VR horror games?

Read our article above for the scariest VR horror game.

Are there any multiplayer VR horror games?

Yes there are, an example is the Phasmophobia game.

Are there any good VR horror games?

Yes we have listed the best VR horror games in our article.

How do you make VR horror game less scary?

You can play with your friends and playing it during day time to make it less scary.