Fashion brand Supreme has outed its very first feature phone with 3G capabilities or in other words, a "burner phone". In addition to offering data connectivity, the phone also comes with a camera on the back with a single LED flash, thus rounding off the key hardware specs for what is otherwise just another feature phone.
If you're acquainted with Supreme and its products, you will know that it is a brand that makes outlandish products with steep profit margins. Since the company only produces goods in limited quantities, they are out of stock in no time. However, it's not clear if this phone will follow the same strategy.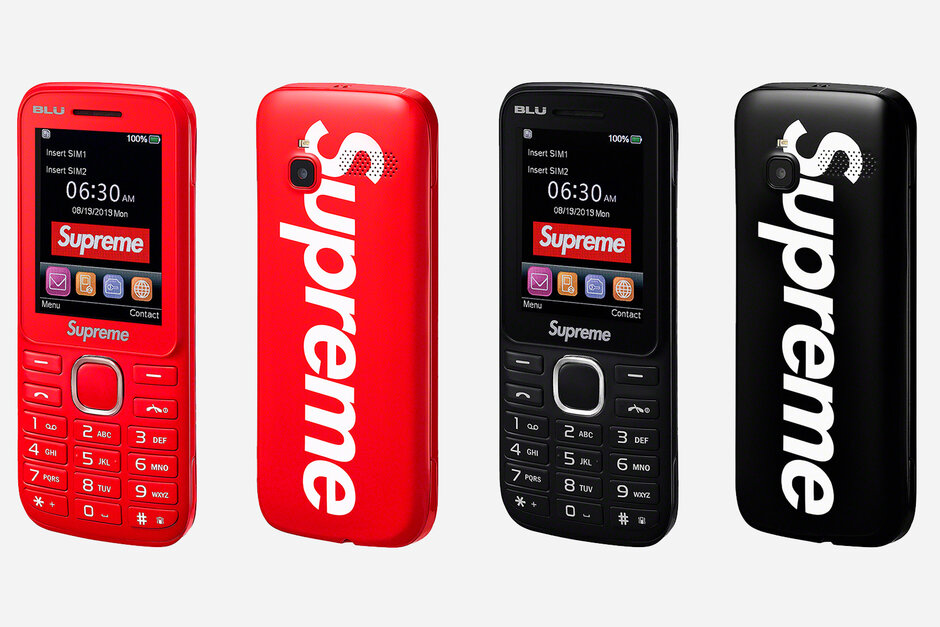 The company has cleverly managed to keep the price a secret at this point. However, we won't be surprised if it costs around $800, which is very much in line with the company's pricing strategy. The phone sold here is manufactured by BLU, which is known for budget and mid-range handsets. The phone comes with dual-SIM support as well as a 2.4-inch display, the kind we got acquainted to with Nokia handsets of the past.
This Supreme phone will also come with the company's branding on the back with the option of Black or Red backgrounds. Naturally, the phone will also have the Supreme wallpaper applied by default. The phone appeared in the company's 2019 Fall/Winter collection and is expected to reach shelves soon, with no specific word available at this point.
Source: Supreme
Via: Phone Arena