Runic Games was a company formed after some developers on Blizzard's Diablo 3 project were looking for something new, the same with the best games like Torchlight 2. Out of that came the Torchlight series, which eventually saw the successor Torchlight 2. It's a hack and slash game, just like Diablo 3; however, it has a pretty unique graphics set, and there's a thrilling, but more lighthearted story line. Diablo is more geared towards the adult crowd, but Torchlight and Torchlight 2 can easily be played by children and adults alike, thanks to the more cartoon-style graphics and the lightheartedness to it.
* If you buy through links on our site, we may earn an affiliate commission. For more details, please visit our Privacy policy page.
However, just like any game, Torchlight 2, can bore after multiple playthroughs or for when you simply run out of content. That said, you might want to find similar hack and slack style games to play in its place. Here are some of our favorites.
The Best Games Like Torchlight 2
Magicka comes up as fourth on our countdown, and is simply a fun hack and slash game with a "magic" twist to it. It's a lighthearted game, featuring more of a cartoon-style than anything. That said, it's ideal of players of all ages. There's a unique spell casting system in the game. You can choose to either play solo, or you can join with up to four friends to play co-op.
There's a pretty expansive world to explore. There isn't a super immersive story line; however, the goal is to venture to the "high castle" and defeat the evil, dark wizard. On your way, you'll be able to find and unlock challenges, items, and powerful spells, that said, there are a lot more best games like Torchlight 2.

Pillars of Eternity comes up as number three on our countdown. If you're looking for a top-down single player RPG experience similar to Torchlight 2, this one will be right up your alley. The game actually takes on a similar style to Diablo 3 in terms of graphics and style; that "darker" feel to it. The game comes with the new "Deadfire" expansion pack, which allows players to explore the vast new region, Deadfire. The expansion takes on a sea-theme, bringing a whole new aspect to this action RPG by allowing you to use and navigate your own ship.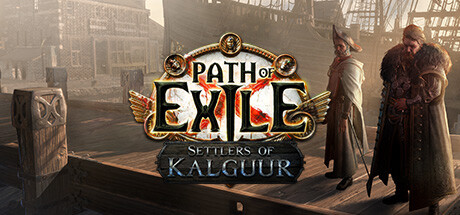 Coming up in second place, we have Path of Exile. People looking for a Torchlight 2 alternative might want to try this one first, as the game is completely free to play. Just head over to Steam, make sure you're logged in, and download! It has that traditional top-down RPG style, and comes with hundreds of character customizations. There are vast lands to explore, tons of different monsters and demons to fight, and a unique and thrilling combat system. On top of that, there are hundreds of items that you'll be able to use to customize your character, upgrade your skills with, and barter for other items with.
Buy it now: Steam
Coming up as our number one favorite on our countdown is Diablo 3. Diablo 3 is successor to the hit title, Diablo 2. In Diablo 3, you can create your own character, choose a race, pick a class, and then venture into the fallen world. You'll be able to follow a rich story line, finding out who Diablo is, and defeating him once and for all. Through your journey, you'll be able to hack through hordes of monsters, explore new areas, and discover all of the sweet loot that drops. You'll be able to gain followers, and even take them with you as you discover secret dungeons.
Grim Dawn takes on a much more gritty style than Torchlight 2. It doesn't have that cartoon-like style that Torchlight 2 has, and has an overall darker appearance. However, there's an expansive universe that you'll be able to explore while fighting away demons and monsters.
Grim Dawn has a unique "dual class" system. It allows you to combine any of five distinct skill classes, and then, as you see in many RPGs, there are multiple skill trees in which to specialize or go down. On top of the unique skill system, there are hundreds of items in common, magical, rare, epic and legendary classes of loot that you can collect and customize your character with.
Verdict on The Best Games Like Torchlight 2
Here we've shown you five of the best games that are similar to Torchlight 2. Our favorite is easily Diablo 3. It's the latest in the Diablo series, and is the series that brought the hack-and-slash genre to fame. It has some excellent style to the game, and millions love it. However, the game can be quite pricey, which makes Path of Exile and Pillars of Eternity great alternatives.
Do you have any of the best games like Torchlight 2? Sound off in the comments below.
* If you buy through links on our site, we may earn an affiliate commission. For more details, please visit our Privacy policy page.